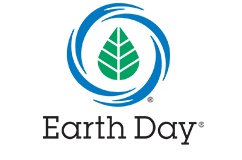 As part of Earth Day 2017, ERA have put together a illustrative infographic, to illustrate the range of small but mighty measures that can be taken in almost any office or workplace to conserve resources.
From starting a composting scheme to cut down on waste, to using LED light bulbs and natural light to reduce energy bills, the right approach can see companies benefit greatly, in both reducing costs and creating a greener and more sustainable workplace.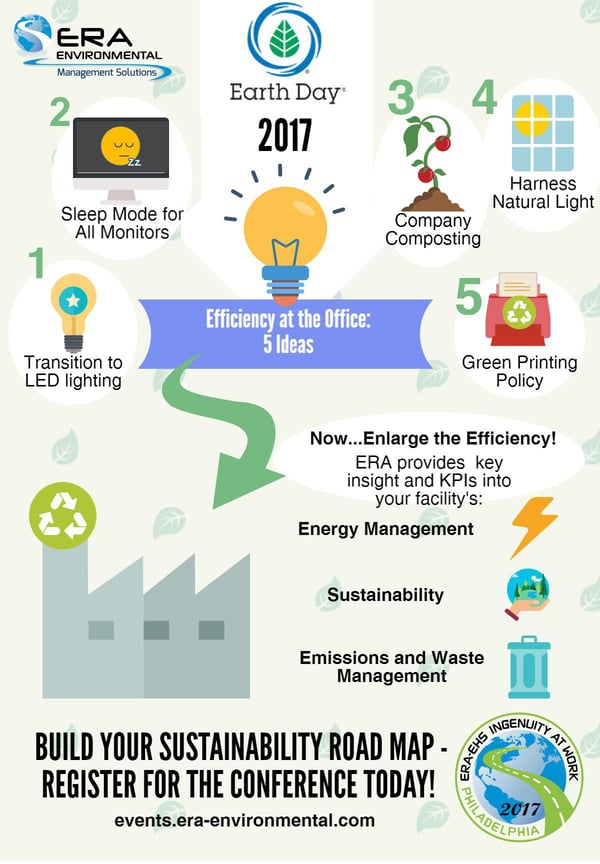 Beyond taking simple measures in the workplace, the possibility to dive deeper and produce even more startling insights at industrial facilities is possible.
The proper assessment and modeling of work practices and manufacturing processes at facilities can yield major insights into energy conservation and efficiency. ERA provides a dedicated service that will ensure the best insights in this regard.
For more information on the benefits of , click below for a free eBook on the Hows and Whys of Sustainability. This free PDF will further expand on the benefits of adopting more sustainabile practices at your facility - and the ultimate benefits and insights that you can expect to experience.
If you have any further questions, or queries on how ERA can best help your business, please feel free to email us via info@era-ehs.com. We would be delighted to hear from you.