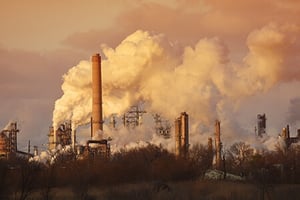 Under the Canadian Environmental Protection Act, 1999 (CEPA) the Minister of the Environment collects yearly information on facility-based releases to air, water, and land as well as disposals and transfers of over 300 substances and substance groups in the form of a National Pollutant Release Inventory (NPRI).
Reporting to the NPRI is mandatory. Owners or operators of facilities that meet the NPRI reporting requirements published in the Canada Gazette, Part I are required to report to the NPRI. Failure to comply with any provision of Canadian Environmental Protection Act is an offence under the Act. Companies that meet reporting requirements but fail to report, do not report on time, or knowingly submit false or misleading information, face penalties as listed under Section 272 and 273 of CEPA. The deadline to submit the NPRI report is June 1st each year.
Data from the NPRI is publicly accessible and can be analyzed by substance, by facility, by media (air, water, land), by geographic region, by industrial classification code, and/or by type of release to the environment (direct releases, disposals, transfers).
NPRI Reporting Regulation Background
The National Pollutant Release Inventory (NPRI) was originally created in 1993 using the US Toxics Release Inventory (TRI) list as a starting point but adapted for Canadian conditions. Since 1993, there have been several changes to the list via additions, deletions, or changes to reporting thresholds. Reasons for why some substances of concern are not included in the NPRI include can be that facility-based releases are not deemed an important source of exposure in Canada, the substance is tracked under another program, or because inclusion on the NPRI has not yet been considered (e.g. emerging priorities, etc.). Changes to the NPRI substance list can be proposed by any person, government, or organization. Updates to NPRI reporting along with current proposals for changes are available to the public.
NPRI Report Assistance
ERA actively helps clients assess and meet their NPRI requirements on a regular basis. Completing a rigorous NPRI report every year is a regulatory necessity for those companies that utilize hazardous chemicals. When businesses are seeking NPRI help, ERA can assure your facility that:
All applicable sources are covered.
All substances are reported – and you will be notified if a NPRI threshold been passed.
Calculations are accurate.
How ERA Improves NPRI Reporting for You
The methodology behind ERA's software is built on total accuracy and rigorous data-gathering, basing reports on your facility's measured, actual daily activities. This complete approach excludes the data-gaps present in other software packages.
Data Quality Checks include the capability to review all NPRI chemicals and their quantities compared to the reporting limits as well as chemical sources.
Updates from Environment Canada are automated.
Total amounts of hazardous waste generated for each specific chemical.
No versioning Software. All Environment Canada changes and updates are made at no extra cost, for better reporting.