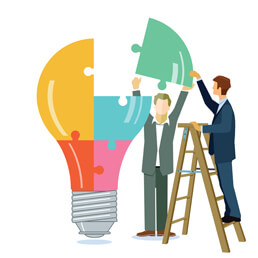 ERA's integrated e-reporting software allows clients to easily compile, package, and submit environmental data in a highly convenient manner.
Ensuring your complete compliance, ERA's software can facilitate the direct submission of reports with the relevant authority, such as the Environmental Protection Agency (EPA).
For over 27 years, ERA has been perfecting and adding to this software offering, consistently improving the platform, resulting in a fully digitalized total-management solution.
Fill out the form below to get instant access to ERA's World of Solutions Explainer Video:
ERA's software ensures:
Your business has access to a single, centralized set of tools to complete all your reporting.
You can submit e-reporting to the EPA and other regulators quickly and smoothly.
All your environmental and health & safety reporting is covered by one package.
You can directly submit claims to insurance providers who offer online reporting portals.
Your Fully Unified Reporting Tool
With ERA, clients can enjoy a single, completely customizable solution – producing ready-to-submit reports formatted specifically to the e-reporting tools of your regulators.
Most businesses are required to collect, calculate, and dispatch a myriad of reports, covering both environmental and health & safety reports. This can be both time-consuming and ineffective, with any mistake leading to the dangerous prospect of non-compliance.

ERA's software covers over 400 customizable environmental reports, including TRI, emissions inventory, Tier II, DMRs, DHS, and NPRI. Additionally, ERA's software allows for the full production of Health & Safety incident documents, ensuring all your documentation bases are hit. The software visualizes and rapidly analyzes your business's reporting progress and identify any trends over any time period.
Our software's automated web-upload feature ensures that documents are rapidly and seamlessly uploaded to the regulator's web-reporting portal. This direct submission process is available for TRI, Tier II, STEERS, National Emission Inventory, and others (where applicable).
This reporting process is fully streamlined by ERA's software, ensuring that the data is produced in a ready-to-submit format, fully accepted by regulators such as the EPA.
Customizable Alerts and CMS Integration
ERA's software also integrates alerts and notifications that are tailored to your needs, allowing your business a bird's eye view of its own reporting. Know the moment that anything poses a risk to your facility direct to your desktop or mobile device. These customizable features ensures clients are notified according to their needs, including when:
Control devices dip below performance.
Important emission levels are approaching.
Compliance tasks need to be completed.
A time-specific permit needs to be renewed.
Any other customized alert your business needs to stay compliant.
Additionally, ERA's software easily allow integrations with any Continuous Monitoring System (CMS) you may have in place at your facilities. Any information gathered by your existing CMS can be automatically taken into account, allowing for:
The best possible accuracy in emissions reporting, with a unified real-time loop between the systems.
Threshold alerts whenever emission or parameter intervals are triggered.
A highly accurate time record across two systems, should a malfunction or non-compliance event take place.