ERA Users Enjoy Reduced EHS Overheads, Streamlined Process Management, and More Productive Staff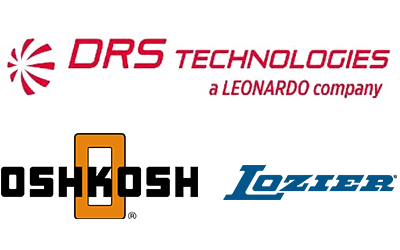 ERA provides a complete EH&S solution for Energy and Utility enterprises, with tools to automate every aspect of your energy systems, business management, compliance, and sustainability projects. Any task that takes place, any air emission, and any business KPI generated during production can be automatically tracked, reported, and managed through the centralized ERA platform. This platform includes utility software and energy solutions for any facility or site.
ERA provides an Executive Dashboard, letting you oversee your entire business at a glance, down to the smallest detail.
Your manufacturing processes and internal business processes are both precisely recreated and tracked using ERA's in-depth virtual modelling and management software. Any emissions via air, water, or in the form of waste, are accurately reported using ERA's library of over 400 built-in reports. Any task, inspection, deadline, audit, or sampling task is carefully tracked and automatically managed using powerful compliance tools. Overall, ERA automation reduces EH&S overheads and costs by over 80% – resulting in significant savings each and every month.
With ERA, you get access to a complete suite of tools that go beyond basic regulatory needs by implementing and automating energy sector best practices and tailored KPI tracking, letting your decision-making process be guided by true business intelligence. Our energy management software platform includes:
Advanced Compliance Management

–

Stay on track and protect your bottom line through automated task assignment, progress tracking, deadline reminders, CAPA follow ups, and past-due email alerts. Executives get detailed dashboard reports on every upcoming, completed, and late task.
Comprehensive Carbon Footprint, Greenhouse Gas, and Air Emission reports – Accurately quantify and report any air emission from any of your utility or energy system processes. ERA brings unparalleled air reporting expertise: all GHGs, VOCs, HAPs, NOx, SOx, PM / Dust are carefully filtered out and reported in exacting detail.
Sustainability Tracking That Plans for the Future

–

Track customized KPIs and the business metrics that matter most to your business's growth and sustained success. The powerful Executive Dashboard gives customized views on compliance, environmental performance, incidents, energy and utility use, and helps you drill down to the root cause of issues.
Automation is Key – By automating every possible aspect of your EH&S Management, ERA reduces overhead and hours spent chasing after data by over 80%. Reports are generated in minutes, tasks are assigned automatically, and email alerts for any threshold alert or follow up action are handled entirely by the ERA platform, freeing you up to focus on more important work.
Key Features
Carbon Footprint, Air, Water, Waste, and Hazardous Waste Reporting.
Access to our Master Chemical List

–

over 120,000 chemicals with hazard and chemical regulatory information.
Task management and calendar.
Inspections and audit questionnaires.
Email alerts and notifications.
Enterprise and Bank-Level security.
Mobile, Offline, and Cloud Access.
Forms, questionnaires, reports – built-in and customizable.