ERA's Inspection module enables you to comprehensively track, streamline, and improve the efficiency of all of your EH&S inspections tasks by creating inspections with built-in automation and logic rules.
Any inspection you perform - from a routine inspection to a one-time investigation - can be fully created, managed, and completed using the Inspection module – ensuring uniformity, standardized data, and reliable reporting.

Build and Design Inspections Tailored to Your Specific Needs

ERA Inspection module gives you configurable inspection questionnaires that you can design based on required questions, answers, and follow-up actions. Whatever the type of inspection your business needs, it can be built and put into action promptly.
Complete and Submit Inspections with Ease from Anywhere

Using ERA's standardized, response-based process allows for the swift completion of any inspection task by any qualified team member, allowing for more agile task assignment and for the setting of dynamic and conditional deadlines. Results are automatically rolled up into performance reports, or imported if working offline.
Smart CAPA System Included – Generating Corrective and Preventive Actions

ERA's Inspection module provides a complete compliance solution, with a built-in CAPA (Corrective Actions and Preventive Actions) system actively ensuring all your compliance needs are met through automated follow up actions.
This rapidly reactive system actively creates and delegates tasks to cover any compliance shortfall or to respond to specific findings. By automatically setting up tasks to cover eventualities that are discovered during the inspection process, both staff time and money can be saved over a longer period. Risks are reduced and potential threats to productivity are addressed in a timely manner.
Total Executive Insight for Inspection

Executives and team leaders can easily view upcoming inspections, completed inspections, and missed deadlines, as well as any results and automated CAPA follow up actions. These reports and records can be viewed through your Executive Dashboard to provide Key Performance Indicators (KPIs) or rolled up into any number of reports for your management team or state/federal auditors.
You'll gain vital business intelligence to help you understand your business risks, inefficiencies, and opportunities. Pinpoint recurring issues and areas of excellence. Make your inspections productive and meaningful, all while reducing overheads and cost.
Better Inspections for Any Business
Fully editable and easy-to-use questionnaires, developed to meet your facility's reporting needs.

A centralized and secure database of all your inspection findings and records, including reports, KPIs, as well as who completed inspections and when.

Easy importing of data and exporting of lists, allowing for the easy completion of work on-the-move and in offline mode.

Automated follow-up actions and tasks, as the ERA Inspection module connects questionnaire answers to your underlying compliance needs.

Email updates to keep you and your team members fully up to date inspection tasks, including pre-emptive warnings.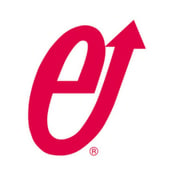 "The ease of use of the software was another driving feature. We have a number of users who have various skill sets and the software is easily used by all."
Overall Quality:
5 ⭐⭐⭐⭐⭐
Ease of Use:
4 ⭐⭐⭐⭐
Features and Functionality:
5 ⭐⭐⭐⭐⭐
Customer Support:
5 ⭐⭐⭐⭐⭐
---
In what capacity do you use ERA's Software?
EHS Management.
---
Elliot Group has been using the software for:
2 Years.
---
Elliot Group uses the software to:
We currently use the software to manage our internal and external audits for EHS compliance and ISO compliance. The Audit module gives us the ability to track issues that have been identified, as well as document any related corrective actions. We are also using the Incident management and Observation modules as well. The workflow in these modules is key to sharing lessons learned and information regarding potential hazards throughout our company globally.
---
How likely are you to recommend the product?
10.
---
What do you like most about the software?
The customization of the modules was key to our decision to purchase the ERA software. We are able to utilize the various modules exactly how we want and adapt them to our needs. The ease of use of the software was another driving feature. We have a number of users who have various skill sets and the software is easily used by all.
---
Describe your overall experience with ERA software:
The company who was retiring the iEHS Software recommended the ERA software. We had vetted all of the companies and found that ERA offered the best fit for our company. ERA had also agreed to take on the previous iEHS clients and were knowledgeable about the iEHS software, which helped make the migration a little smoother. Once we were assigned our current project manager, the implementation was completed very smoothly.
---
Heather Ruffner
Elliot Group.
Learn how to improve your inspections today. See ERA Inspection Software in action.