The EHS Software Designed by Real Chemists, for the Chemical Industry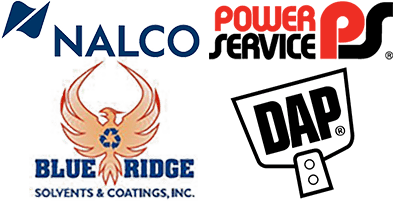 ERA is at the forefront of EHS excellence for the chemicals industry, with over twenty years of working with chemical manufacturers and distributors to develop the first e-reporting tools for emissions, NESHAPs, and MACTs. Today ERA provides the most comprehensive reporting suite for the chemical industry, with over 400+ built-in reports, customized reporting, and automated tracking of any emission your production could emit.

"The ERA team has supported us throughout the training and implementation process."
With more than 500 unique products to manage, we needed an efficient and effective solution for creating compliant domestic and international SDSs and labels. ERA has been a valuable partner, helping us to save time and providing peace of mind knowing we comply with the most current regulations. They offer the flexibility we require to handle our evolving product range, and we appreciated being able to trial the SDS On Demand system before purchasing the full license. The ERA team has supported us throughout the training and implementation process.
Mak Joshi, Ph.D.,
Vice President, R&D
Hawk Research Laboratories, LLC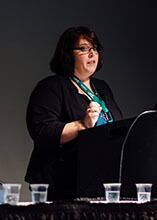 "A huge life saver for me. I'm able to get a lot of regulatory reports done in hours versus weeks."
"It's a huge life saver for me. I'm able to get regulatory reports done in hours versus weeks. Specifically, TRI, Tier II and various emissions reports and inventories.
I love how it can manage my emissions and other data so that my regulatory reports are a snap. The data is valid and I don't worry about submitting my reports. Customer support is amazing.
I would highly recommend this software for various industries. Especially anyone that has an air permit, the program is a life saver."
Gail Backus,
EHS Manager
Power Service Products, Inc.
ERA's EHS cloud platform delivers complete control and insight into your processes. We recreate your entire business in a precise virtual model, giving you accurate emission reports for VOCs, HAPs, GHGs, and more, as well as powerful KPIs for executive decision making.
You also get an advanced compliance management system to keep your team on track. Any task, inspection, report, or training need is fully automated by ERA. Your team and executives get automated email reminders and alerts, past-due warnings, and automated CAPA task assignment all through one centralized system.
Chemical manufacturers and blend producers also get access to the powerful Vendor Portal, which directly transfers material data and SDS information from your suppliers to your reporting team. Save hours each month by having your data come to you instead of chasing it down or worrying about data accuracy.
Emission reports designed by true chemists – All our reports and calculations are derived directly from proven EPA and industry standard methodologies and are meticulously tested by our team of chemists and toxicologists to ensure accuracy.
Advanced KPIs needed by the chemical industry – ERA provides KPIs, dashboards, and reports on the unique challenges and needs of the chemical industry. Your sustainability programs, unique safety requirements, and equipment is all automated and tracked.
Data sheet and label generation

–

No matter what's in your product, ERA can author an accurate SDS, Container Label, Shipping Label, or Shipping Code in less than 5 minutes. Our software solution keeps you compliant with the GHS, HazCom, WHMIS, and international UN requirements – in multiple languages.
Automated is better – ERA saves chemical manufacturers an average of 80% off the time it takes them to write a report and manage their EHS compliance. That reduction in overhead amounts to thousands in savings each month.
Key Features
Air, Waste, Hazardous Waste, and Water reporting.
Mobile, Offline, and Cloud Access – zero downtime.
Customized forms, questionnaires, alerts, and reports.
Master Chemical Regulation List built in.
Incidents, Inspections, Audits, and Root Cause Analysis.
Bank-Level Security Certifications.
Compliance alerts to desktop or mobile.
Task and timeline management.