ERA prides itself on providing the very best in technical and regulatory support.
Clients are provided with a dedicated ERA support specialist – providing personalized technical support and connect you to the latest in regulatory updates.
ERA's Certified Partnership Program ensures that your business is provided with the best in regulatory support and consulting services.
You are swiftly informed of any relevant regulatory changes.
You receive dedicated, practical guidance to ensure your total compliance.
You have access to a wealth of EH&S expertise, providing insight into your industry.
You get support for your environmental compliance reports.
Our Team of Industry Experts
ERA's environmental specialists have, for over 25 years, been a vital part of ERA. Working to the highest professional standards, they monitor regulatory changes from Federal to State level.
Specializing in environmental, health and safety regulation (EH&S), ERA represents a bank of collective and up-to-date knowledge. We actively works to help you avoid any compliance issues and validate your process mapping. Accessible and client-focused, ERA support represents compliance expertise to the highest possible degree for business of all types.
Regulatory Support and Research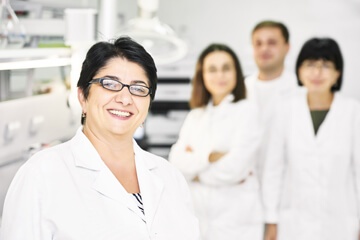 A fully dedicated team of scientists holding masters/bachelor's degrees in their fields, ERA's support team provides unrivaled regulatory support to our clients. The team has been specifically assembled to constantly survey the regulatory landscape, monitoring 1,000 plus legal regulations every week. The team assists ERA clients by acting as experts on how requirements handed down by regulatory bodies intersect with business operations across North America.
ERA's clients receive practical and essential advice when these regulations change. This team constantly analyses any potential impact that changes may have on companies' important legal responsibilities. ERA's clients can rest easy in the knowledge that informed guidance is available for exactly what quantity and types of reports and regulatory documentation is required, plus how to produce them.
Any changes to existing regulations are immediately factored in to your reports – ensuring full compliance on your part.
Life-Long Training
The support team is available to guide and refresh you regarding any ERA topic, providing any required resources and troubleshooting your problems. This specialized team represents a unique source of knowledge that ERA can readily provide, with deeper insights and over 70 years of collective professional experience. The hands-on approach adopted by ERA's substantial support team ensures the very best in environmental expertise is always available to ERA clients.
As part of our long-term commitment to you, you will receive:
Training once the software is implemented.
Free training for all new employees that join your team.
Ongoing refresher courses for major compliance events and changes.
Constant Contact
ERA support is available via whatever platform suits you best. ERA can provide technical support via webinars, over the phone, or via email.
Call us:

Phone: 1-438-799-6208
Fax: (514) 684-0597
Email us:

Technical Support: tech_support@era-ehs.com
General Inquiries: info@era-ehs.com