ERA prides itself on providing an unparalleled Return on Investment (ROI) for EHS Software. Our centralized platform automates and standardizes every compliance task and environmental report your facility could ever need, all while eliminating redundant work and manual errors which end up costing you time and money.
Over the past twenty years, ERA has worked alongside some of the world's greenest manufacturers, as well as small and medium facilities. As part of our commitment to client success and satisfaction, ERA collaborates with our users to benchmark their unique successes and challenges. These case studies represent the typical client experience – from saving money to increasing accuracy to achieving perfect compliance records.
To learn more about the savings and success of ERA clients, download a case study below and see for yourself the real results that working with the experts brings.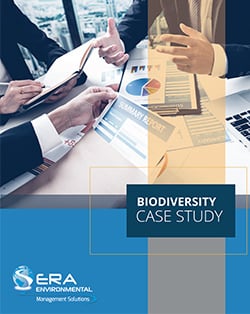 Corporate Sustainability and Biodiversity Case Study
Corporate sustainability has evolved beyond "feel good" public relations to concrete benefits in cost savings, waste reduction, and smarter business. This case study gives you an insider look into how some major automotive manufacturers , including General Motors, Toyota, Ford, and Fiat Chrysler, are working with ERA Environmental to standardize and benchmark their operations' impact on the local environment.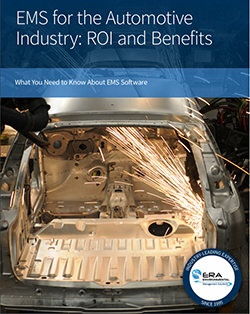 Automotive Industry ROI Case Study
See the savings in dollars and hours that one automotive manufacturer saved by switching to the ERA EMS platform. ERA is the world leader in providing EMS software to the automotive industry – we're trusted by BMW, Mercedes-Benz, Toyota, Nissan, Volkswagen, OshKosh, Honda, and many others.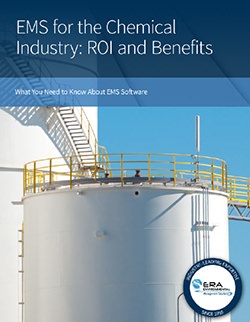 Chemical Industry ROI Case Study
For over twenty years, ERA has worked closely with the chemical, paints, and coatings sector to create lasting partnerships and develop our Master Chemical List, which keeps the chemical industry on top of changing regulatory needs. Today, chemical manufacturers and distributors rely on ERA to keep them compliant with environmental regulations and the Globally Harmonized System (GHS).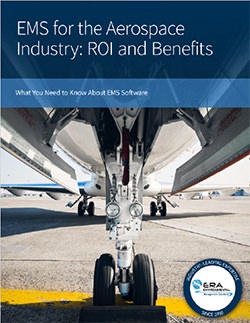 Aerospace Industry ROI Case Study
The compliance needs, environmental reports, and Key Performance Indicators (KPIs) of the aerospace industry are complex and challenging. ERA software tackles all of these challenges and streamlines every process at your facility. Download the case study to read how one airplane manufacturer saves literally hundreds of thousands of dollars each year by managing all of their tasks and reports through the ERA EMS.
ERA provides a comprehensive analysis and consultation to all of our clients. To see your individualized potential savings and ROI, speak to one of our compliance analysts by requesting your custom demo.