More Automotive OEMs Trust ERA Software Than Any of Our Competitors

That's because only ERA's automotive software solution provides all the advanced tools and solutions needed every step of the way to prove Original Equipment Manufacturer (OEM) compliance within federal air regulations, NESHAPs, MACTs, as well as water, hazardous waste, and sustainability programs.
OEMS like Toyota, Fiat Chrysler, General Motors, Nissan, and Volkswagen (to name only a small fraction of our automotive OEM clients) choose ERA because it delivers best-in-class automation, making compliance reporting and chemical usage recordkeeping simpler, more accurate, and more cost-effective. ERA provides Industry 4.0 capabilities to integrate with your Internet of Things (IoT) sensors, robotic process, waste service providers, and chemical suppliers, including seamless data transfers about your waste, chemical inventory, SDSs, incidents, and sustainability score cards.
ERA's automotive software solutions represent crucial EH&S support for your entire production process, including part production carried out by both TIER I and TIER II supply chains.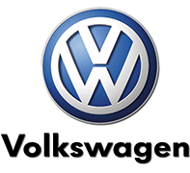 "Environmental software that you can't live without!"
Overall Quality:
5 ⭐⭐⭐⭐⭐
Ease of Use:
5 ⭐⭐⭐⭐⭐
Customer Support :
5 ⭐⭐⭐⭐⭐
How likely are you to recommend the product?
10.
---
What do you like most about ERA?
Acquired the ERA software at a very good time for our plant. We were in construction and ramping up the new facility, while at the same time, ERA was ramping up the software for us to use.
---

Ron Drumeller, Project Manager
Volkswagen.
All your materials, processes, and activities are carefully mapped and precisely recreated in the ERA platform, delivering accurate emissions reports, managing your material inventory, and tracking vital KPIs to give you unrivalled automotive business intelligence.
You also get digital material data transfers from your vendors and supply chain, ensuring the data stored in your database is accurate and transparent. With this solution system, you save substantial working time every month by having your supplier data sent to you, instead of chasing down data.
The most accurate emission reporting in the automotive industry – HAPs, VOCs, Greenhouse Gas, SOx, NOx, and more.
Compliance task assignment, tracking, and CAPA system – ERA keeps you in compliance with all environmental, health and safety requirements using a sophisticated, automated compliance task management solution. See and complete all upcoming tasks, see what tasks are on the horizon, and be in the know if deadlines are approaching or missed.
Advanced automotive KPIs and sustainability metrics – Your powerful executive dashboard gives you total insight into your energy use, emissions, incidents, custom KPIs, and sustainability benchmarking.
Automate every aspect of your automotive EHS management for maximum efficiency – ERA automates every possible compliance and data management task, reducing the time you spend on reports, compliance, and management by over 80%. This saves automotive OEMs tens of thousands of dollars each year.
Tailor-Made Solutions for Automotive Suppliers
Automotive suppliers face a compliance pressures from both the state / federal regulators and from their OEM clients who are increasingly demanding more and better material data. That's why automotive parts manufacturers, paint manufacturers, and other Tier I and Tier II suppliers choose to use ERA software to automate their EHS data management.
Automotive suppliers want things to be simple, secure, and seamless. ERA EHS software uses automation and AI to make those goals a reality.
As OEMs invest more resources into increasing their sustainability and automation, it's the suppliers that keep pace with new technology that will secure their competitive edge in the industry.
Meet client's demand for innovation with automated reporting, sensor technology, sustainability scorecards, and digital data transfers. Increase client satisfaction with your partnership while spending less time manually responding to data requests.
Store, manage, and communicate material and environmental performance data using a system that fully integrates with your clients' chemical management platforms. Seamless data sharing with added security and accuracy.
Complete and accurate reporting for REACH, automotive protocol, VOCs, HAPs, GHGs, and GRI sustainability reporting to prove your compliance to regulators and demonstrate your green efforts to buyers.
Connect and comply with purchaser's questionnaires, forms, and scorecards - streamline the selling process by having your EHS data formatted and ready to submit on demand.
Key Features for Automotive Manufacturing
Air, Water, Waste, and Hazardous Waste Reports. Complete emissions inventories, REACH reporting, GRI and more, generated on demand.
Master Chemical List - containing over 120,000 chemicals with up-to-date physical properties, hazards, and chemical regulatory information.
Task Management - create and delegate compliance tasks, CAPA action items, and see task progress through executive dashboards. Build and automate your custom compliance calendar for internal and external regulatory requirements.
Incidents, Inspections, and Audits.
Email alerts - configurable communication keeps your team in the loop however you feel is appropriate.
Enterprise and Bank-Level security. Trusted for over 25 years by the world's largest OEMs and chemical providers to handle their most sensitive and confidential data.
Mobile, Offline, and Cloud Access.
Customizable forms, questionnaires, reports, and notifications.