More Automotive OEMs Trust ERA Software Than Any of Our Competitors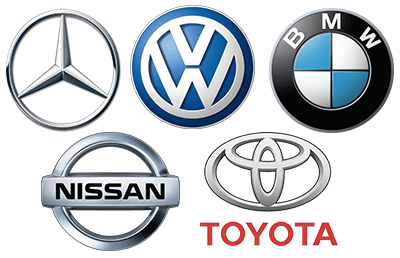 That's because only ERA's automotive software solution provides all the advanced tools and solutions needed every step of the way to prove Original Equipment Manufacturer (OEM) compliance within federal air regulations, NESHAPs, MACTs, as well as water, hazardous waste, and sustainability programs.
ERA's automotive software solutions represent crucial EH&S support for your entire production process, including part production carried out by both TIER I and TIER II supply chains.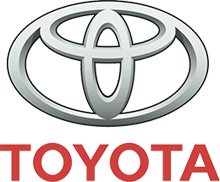 "I have been in the environmental field for 20+ years and this is the system to use!"
I have used the database for approximately 6 years now. ERA Staff took the time to educate/train and work with our staff to develop a database that works and functions like no other system I have used before. "I have been in the Environmental field for 20+ years and this is the system/software to use to manage your environmental records/data!"
Sean McCarthy, Environmental Engineer
Toyota Motor Manufacturing Mississippi, Inc.
All your materials, processes, and activities are carefully mapped and precisely recreated in the ERA platform, delivering accurate emissions reports, managing your material inventory, and tracking vital KPIs to give you unrivalled automotive business intelligence.
You also get digital material data transfers from your vendors and supply chain, ensuring the data stored in your database is accurate and transparent. With this solution system, you save substantial working time every month by having your supplier data sent to you, instead of chasing down data.
The most accurate emission reporting in the automotive industry – HAPs, VOCs, Greenhouse Gas, SOx, NOx, and more.
Compliance task assignment, tracking, and CAPA system – ERA keeps you in compliance with all environmental, health and safety requirements using a sophisticated, automated compliance task management solution. See and complete all upcoming tasks, see what tasks are on the horizon, and be in the know if deadlines are approaching or missed.
Advanced automotive KPIs and sustainability metrics – Your powerful executive dashboard gives you total insight into your energy use, emissions, incidents, custom KPIs, and sustainability benchmarking.
Automate every aspect of your automotive EHS management for maximum efficiency – ERA automates every possible compliance and data management task, reducing the time you spend on reports, compliance, and management by over 80%. This saves automotive OEMs tens of thousands of dollars each year.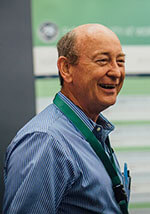 "Since implementation, we've not had a single penalty or violation."
Since implementing the first three modules in 2008, ERA's software has proven its efficiency, accuracy, and overall performance. Our business unit executives regularly express their confidence in their compliance systems. ERA's Software does all the work for us... letting our company get back to pollution prevention and key management areas. Since implementation, we've not had a single penalty or violation.
The technical competence backing up each module is paramount, and ERA's staff is the best that I have seen in comparison to any supplier of similar products.
Phil Schul, V.P. Risk Management
J.B. Poindexter Co., Inc.
Key Features
Air, Water, Waste, and Hazardous Waste Reports.
Master Chemical List - containing over 120,000 chemicals with up-to-date physical properties, hazards, and chemical regulatory information.
Task Management.
Incidents, Inspections, and Audits.
Email alerts.
Enterprise and Bank-Level security.
Mobile, Offline, and Cloud Access.
Customizable forms, questionnaires, reports, and notifications.