The Most Accurate Tank Management and Emissions Solution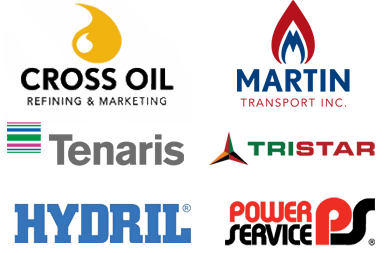 The Oil and Gas industry faces some of the strictest regulatory requirements – ERA's compliance tools, tanks software, and H&S solutions meet and exceed all of these hurdles. From hot & heated tanks, to Alternate Operating Scenarios to Ground-Level Concentration and beyond, ERA provides faster and more accurate reporting KPIs than competing oil & gas industry tools.
This solution provides scientifically precise and proven calculations for petroleum, asphalt, organic liquids, crude oil, natural gases, chemical blends, and other by-products. Air, water, and hazardous waste tracking and reporting is a unique challenge for any business in the oil and gas industry, and ERA has you covered. Our suite of EHS compliance tools has everything to streamline reporting, task management, and decision making for the exploration, extraction, production, midstream, downstream, upstream, and resource management sectors.
Speciate for the entire range of emissions – No matter your permit requirements, ERA can speciate and quantify your emissions to the smallest detail.
Compliance tasks, incidents, and CAPA follow ups – Automated compliance task assignment, management, and reporting keeps your business on track for any type of compliance need.
Foresight and business intelligence – Improve your decision making by getting in-depth insights and a total overview of your business. From environmental reporting to productivity to incidents, you'll always be in the know.
Reduce EHS overhead by 80%+

–

through automating every possible step of your EHS management and compliance duties, ERA cuts down the hours and costs to your business by an average of 80%.
Tank emission reports for any tank

–

Hot, heated, floating roof, fixed roof, open roof, vertical, horizontal, splash loading, submerged loading, and mobile tanks.
Features at a Glance
Air, Water, and Hazardous Waste reporting
Task manager and calendar
Email alerts
Mobile, offline, and cloud access
Customized forms, questionnaires, and reports
Hands-on training by ERA Experts
Digital material data transfers from supply chain