The Most Accurate Tank Management and Emissions Solution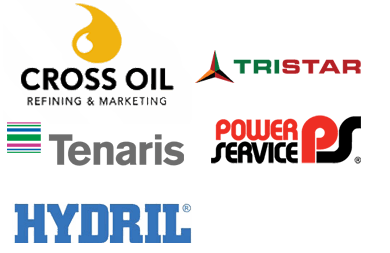 The Oil and Gas industry faces some of the strictest regulatory requirements – ERA's compliance tools, tanks software, and H&S solutions meet and exceed all of these hurdles. From hot & heated tanks, to Alternate Operating Scenarios to Ground-Level Concentration and beyond, ERA provides faster and more accurate reporting KPIs than competing oil & gas industry tools.
This solution provides scientifically precise and proven calculations for petroleum, asphalt, organic liquids, crude oil, natural gases, chemical blends, and other by-products. Air, water, and hazardous waste tracking and reporting is a unique challenge for any business in the oil and gas industry, and ERA has you covered. Our suite of EHS compliance tools has everything to streamline reporting, task management, and decision making for the exploration, extraction, production, midstream, downstream, upstream, and resource management sectors.
Speciate for the entire range of emissions – No matter your permit requirements, ERA can speciate and quantify your emissions to the smallest detail.
Compliance tasks, incidents, and CAPA follow ups – Automated compliance task assignment, management, and reporting keeps your business on track for any type of compliance need.
Foresight and business intelligence – Improve your decision making by getting in-depth insights and a total overview of your business. From environmental reporting to productivity to incidents, you'll always be in the know.
Reduce EHS overhead by 80%+

–

through automating every possible step of your EHS management and compliance duties, ERA cuts down the hours and costs to your business by an average of 80%.
Tank emission reports for any tank

–

Hot, heated, floating roof, fixed roof, open roof, vertical, horizontal, splash loading, submerged loading, and mobile tanks.
Features at a Glance
Air, Water, and Hazardous Waste reporting
Task manager and calendar
Email alerts
Mobile, offline, and cloud access
Customized forms, questionnaires, and reports
Hands-on training by ERA Experts
Digital material data transfers from supply chain
Oil & Gas Reporting FAQ
Oil & Gas operators can benefit from ERA's EHS platform.

How do I manage Oil & Gas reporting for multiple sites?
One Oil & Gas business could own and operate hundreds of sites, spread out over many different states or regions. Each one could contain a wholly unique set of processes and equipment, and each site might have a completely different set of emissions standards that they need to comply with.
Instead of chasing after data make your CEMS (continuous emissions monitoring) and CPMS (continuous parameter monitoring system) data come to you. That's the basic philosophy of relying on an EMS (environmental management system) that can interface with your continuous monitoring equipment. Let ERA's software continuously upload and process CEMS/CPMS data automatically instead of using spreadsheets.
Oil & Gas sites can manage reporting easily with an EMS that generates reports quickly, accurately, and on demand. The foundation of all environmental compliance reports is accurate environmental calculations, an EMS should be able to handle the bulk of your reporting for you. By automating your CEMS/CPMS data collection, you'll have access to an around the clock stream of EH&S data for each of your connected sites. It's like having someone on site 24/7 reporting directly to you.
Because petrochemical and chemical regulations are always changing and being updated ERA ensures your EMS's database of regulations and calculations are kept up to date.
How can Oil & Gas sites better track down and verify chemical data?
ERA's EMS allows you to proactively check all incoming vendor uploads against built-in ban lists and watch lists. You will immediately know if any of the materials you've purchased contain banned or potentially risky substances.
In addition, by avoiding the use of MSDSs or SDSs as a source of chemical data, you reduce the risk of simple human errors like typos that could have a disastrous effect on your environmental compliance. Automated data transfers will also be more accurate, as it's imported directly from the vendor's internal records rather than published SDSs.
When using our system, Oil & Gas sites can transfer and verify chemical data through a secure and confidential system. Vendors can have more confidence sending accurate and proprietary data direct to you.
How can Oil & Gas sites manage deadlines for tasks at multiple facilities?
A compliance system by ERA gives you the option to predetermine email alerts to remind the assigned contacts about an approaching deadline. It's your choice when, if at all, you want reminders to be sent out. Depending on the magnitude of the task, you might want several reminders sent every week.
This automated system allows an Oil & Gas EH&S department to assign tasks, get reminders about deadlines, and validate that those deadlines have been met, all in about 5 minutes – a dramatic improvement over the traditional way of managing tasks.
And when things don't go so smoothly? The EMS will send out an alert to the contact and to the managers in charge whenever a deadline has been missed so that corrective actions can be taken as soon as possible.
Automating your EH&S task management even means you could plan and assign future compliance tasks and let the EMS do the work.
Finally, an automated EMS is a vital tool for tracking and measuring your compliance status. The EMS will keep a record of every completed task and missed deadline so that you can view progress reports. Having this record of your compliance performance is essential for continuous improvement efforts and for executives.
How can Oil & Gas executives supervise all their EH&S Operations?
Oil & Gas executives can benefit from having a 24/7 bird's-eye view of their entire EH&S operations provided by ERA. Our executive dashboard is a one-stop graphical display of useful EH&S information automatically updated in real time.
For example, an executive can decide to receive weekly reports about the entire business's air emissions and create benchmarking reports each month. Or an executive might want to be made aware the minute that a piece of equipment falls into noncompliance so that they aren't caught unaware and can act as a key decision maker.
You can also use the automated EMS to be notified anytime a compliance or reporting deadline has been missed by one of his or her staff or receive an automated report for all on time, missed, and late tasks per month.
In the same way that EH&S managers can automate the collection and analysis of data from sites and emission sources from sites across the country, Oil & Gas executives can supervise and automate a flow of data specifically tailored to their needs.