The Complete Health & Safety Management Software Platform
ERA's all in one Health & Safety Software toolset includes modules to address every aspect of your occupational health and safety compliance. Our mission is simple: to protect your team and your bottom line. You get advanced automation at every level to standardize and centralize your compliance, incident recordkeeping, reporting, as well as leading and lagging indicators.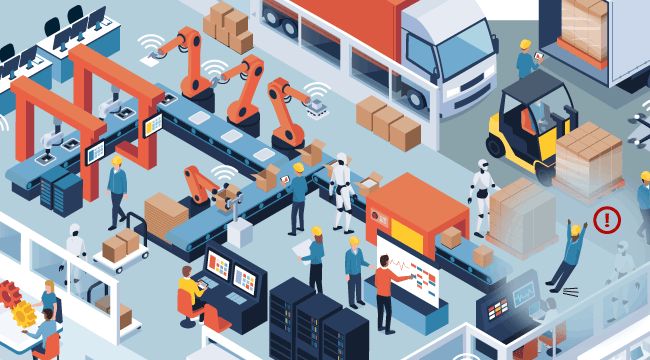 Compliance for All of Your Health & Safety Management
ERA Environmental Health & Safety Management Software will allow you to easily cover the key H&S areas you need to address, including:
Incident Management – Track incidents and injuries by providing a systematic approach to incident investigation and recording. Cover every aspect of incident reporting: near-miss documentation, OSHA recordkeeping, worker compensation claim submissions, corrective action reports, and more. When an event occurs, you can quickly access the necessary information (such as permissible exposure limits), and store everything incident-related in a single secured location. Manage your response team from one central location, and generate safety reports and insurance claims that are fully compatible with your regulator / provider. Identify and manage leading and lagging EHS indicators of your organization to pinpoint where your OHS program need improvement.
Root Cause Analysis – ERA provides a comprehensive reporting system for accurate Root Cause Analysis. Lists of causes with built-in relationships, automatic suggestions, and corrective actions identify and effectively address the Immediate and Root Cause of any type of incident. Powerful tools, including the 5 Why structure and fishbone diagrams ensure incident investigations are effective. EH&S managers will be able to identify the underlying root causes and work with their employees to implement the corrective actions required to prevent future incidents.
Built-in Safety Tracking and Reporting Templates – ERA provides turn-key H&S templates and solutions to make Health & safety Compliance management simple and straightforward. Our compliance specialists have researched the specific requirements of OSHA and HazCom regulations to help ensure your operations or in compliance and we walk you through step by step. Additionally, you can create, edit, and customize your own processes to meet your unique needs.
Dynamic Incident Reporting – The Incidents module uses Dynamic Forms/BPM, a highly versatile tool that allows users to create customized templates. The module consolidates forms for all sorts of incident types (Near Miss, Injury/Illness, Spill, Security, etc.) into a single template. This keeps the incident template simple and user-friendly on the surface, while also allowing for complex and comprehensive incident reports.
Hygiene & Sampling – Track your industrial hygiene performance, produce comprehensive documentation and provide coverage through complete follow-up actions. Factors such as air quality, noise levels, water quality and equipment status can all be factored into a comprehensive risk matrix to deal with any location or facility across your business. All records are kept safe, while you can continue to assign roles, specific tasks and deadlines.
Behavior Based Safety Management – Standardized forms and intelligent tracking help you track and analyze behavior based safety observations to gain insights into potential risks. Generate leading indicators to gain a proactive edge over the risks present in your workplace, and use automates alerts and reporting to take action the moment it is needed.
Risk Management and Assessment Tool Suite - Gain a comprehensive suite of automated systems that identify risks, analyze their severity, prioritize corrective actions, and keep stakeholders in the know. Automated risk charts, risk ranking, and standardized action plans keep your team working safely.
Get Mobile – Safety Management on the Go with the ERA H&S App
Additionally, ERA offers the completely free ERA-IMAXINAR app for mobile and tablet devices, available for both iOS and Android.
Our mobile health and safety management software app allows you to log into any ERA software module, review your current tasks, and complete these tasks. Logging into this application will instantly give you access to any processes, giving you the ability to stay mobile and update events away from your desk. The app also allows for the designation of tasks to whichever employee you may require. This app offers the complete viewpoint of your Executive Overview while working away from your desktop workstation, while also giving you the ability to:
Work offline, uploading your progress once you re-connect.
Add attachments, images and photos for improved illustration.
Utilize an attractive, graphical step-process to chart your progress towards completion.
What is Health and Safety Management Software?
Health & Safety management software is an automated solution for digitally tracking, reporting, and generating business intelligence about your on-site incidents and near misses. H&S Software makes it easy for your team to keep operations OSHA compliant and to communicate safety metrics across all of your sites and at every level of management. Our Safety Management platform streamlines the adoption of safety best practices and standardizes their implementation at all levels of your organization.
Why Do Companies Need Health and Safety Management Software?
Health and Safety management is a complex and challenging 24/7 job. And the stakes are high - employee safety, community health, insurance costs, production schedules, brand reputation, and human lives all depend on your expertise. We've designed our Health & Safety software to simplify all your H&S tasks - from inspections to incidents, and beyond - so that you can focus on keeping your workplace safe and efficient. So here's why you need a safety software platform:
Make sure all your sites are managing and tracking safety issues the same way.
Get more done in the day without compromising thoroughness or data integrity.
Guard against missed deadlines and safety compliance tasks.
Get the real Business Intelligence and data you need to actually improve your safety performance.