Have Confidence That All Your Compliance Tasks Are on Track with ERA Compliance Management and Risk Minimization Software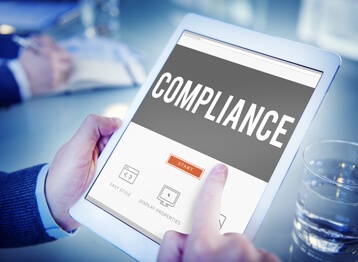 ERA's compliance management tool optimizes your environmental and health & safety management, utilizing a complete virtual model of your facility to ensure you remain in full compliance at all times. Our tailored and automated software ensures that all your compliance tasks are completed on time, assigned to the right person, and that nothing falls through the cracks.
The compliance module comes with powerful reports and KPIs (e.g. viewing tasks created on time) that give you complete executive insight into your operations and compliance. Get alerts and reminders for time-sensitive tasks, automatically schedule recurring tasks and reports, and see what's coming down your compliance pipeline.
Key Benefits that Keep Your Enterprise on Track
Protect your compliance record and help prevent missed deadlines. Get total team co-ordination and switch your task management from reactive to proactive.

Risk minimization tools that keep your operations running smoothly, in compliance with state and federal requirements, and assuring the safety of your team and processes. There is no better protection from noncompliance fines than having a crystal-clear understanding of your compliance requirements and deadlines.

View in-depth audit trails for every process and managed tasks for full transparency. Get an unparalleled view of pending, completed, and past-due tasks. Ensure accountability for your team.

Team members get clear instructions, deadlines, and all the supplemental materials they need to do their work efficiently and effectively. The software follows your internal HR structure, allowing you to define roles and responsibilities accurately.
Risk Minimization Tools that Protect Your Business
The best defense from risks, fines, and incidents is having a system in place to anticipate compliance needs and ensure they are met before a regulatory deadline or before they become a threat to productivity. ERA's Compliance module is designed to meet these compliance requirements head on in the most effective way possible.
Your bottom line and stockmarket value depend on having a clean compliance record. Anytime your business grows, takes on new challenges, or acquires new facilities, you introduce additional business risks. With ERA, any compliance task, any deadline, and any required tracking or reporting can be automated for significant efficiency and risk mitigation.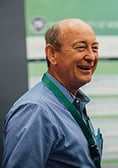 "Since implementation we've not had a single penalty or violation.
Our business unit executives regularly express their confidence in their compliance systems. ERA's Software does all the work for us... letting our company get back to pollution prevention and key management areas. Since implementation we've not had a single penalty or violation."
- Phil Schul, V.P. Risk Management, J.B. Poindexter Co., Inc.
Automated Compliance Alerts and Compliance App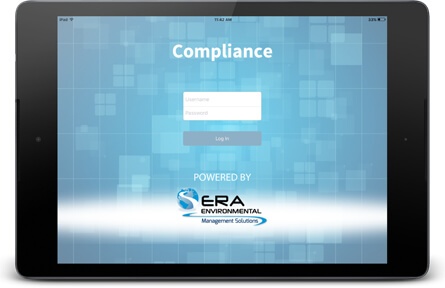 Compliance is best achieved through clear communication. ERA's software automatically emails the assignee, informing him or her of exactly what task has been generated. Managers and executives can choose to receive alerts at any stage. The compliance platform can also automatically warn of impending deadlines, send compliance alerts should a task remain uncompleted, and update team members and managers when tasks have been resolved. Emails can also be escalated, expanding to notify additional task-holders when a serious compliance alert - such as a missed deadline - poses a risk.
This automated email alert system allows you to:
Stay completely up-to-date regarding your facility's overall compliance, with deadline-tracking and task management.

View your employees' performance in real-time, tracking their progress in dealing with assigned tasks, with the ability to add instructions and special directions.

Respond to and address any issue that arises, before actual compliance breaches pose a risk.
Additionally, ERA offers a completely free Compliance app for both mobile and tablet devices, available for iOS and Android. This allows clients to log into their compliance software modules, complete events on the fly, and rapidly set up test events. Logging into this application will instantly give you access to your own personalized tasks, giving you the ability to stay mobile and update events away from your desk.
Automatic Data Inclusion
ERA's compliance management software makes use of several automated data inputs to ensure that your compliance task assignment is always up-to-date with the most vital information. These include:
Direct chemical data upload from your vendor's participating supplier.

Importing your material inventory usage.

Importing your lab profile analysis.

Integrating waste shipments with air emissions calculations.

Providing threshold alert levels.
Learn how you can improve your compliance management and achieve a Zero-Violation Facility. Request a free demo now.