A Secure E-Library of All Documents, Reports and Permits at Your Fingertips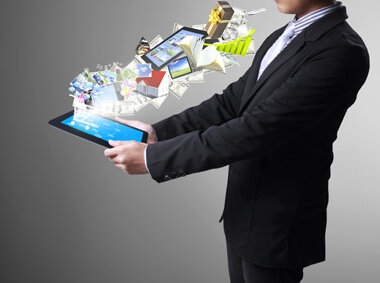 When it comes to your business's regulatory compliance, well-organized documentation means everything.
Without a comprehensive documentation system in place, even a company operating in full compliance can find it extremely difficult to prove their status and satisfy regulatory requirements. When reporting is key, it pays to be supported by a centralized documentation system.
ERA's Document Management module saves you both time and effort by providing a single platform where you can categorize, store, and quickly access all your documents. By utilizing cloud-based document management, you can do away with the risks and costs of physical, hard-disk or local server-based storage.
Streamline your reporting and compliance duties by connecting specific documents with related records and tasks, ensuring your team has immediate access to the materials they'll need to get the job done.
The ERA Document Management Module can be used to securely store any type of document, including:
Compliance Reports

Permits

Blue Prints

Contracts

Diagrams

Charts and Graphs

Photos
ERA's Document Management module enables you to carry out individual and/or batch file uploads. Additionally, any document attached to any other ERA module is visible and accessible through the Document Management module.
The Easiest and Most Secure Documentation Management
ERA's software provides key benefits that protect your compliance and support your operations:

Secure tiered access ensures only the right people can read or access documents.

Tag and search for any document in your library for easier, faster access.

Crash and loss prevention through comprehensive backups and safeguards.

Share documents quickly with other team members to expedite communication.
You can also use ERA's IMAXINAR app to access your Document Management System while on the move, from any location.
Benefits of this Document Management system include:
Safe storage of all your records on our secured web-service.

Complete back-up of documentation, protecting you from document loss or permit expiration through permit tracking.

Smart reporting tools - preventing clutter and removing unnecessary documents, with useful 'auto-delete' options.

A quick and easily searchable E-Library, giving you the documents you need in seconds.

The ability to share files with any member of your team.