Facilitate Sustainability with ERA's Comprehensive Software Offering
Successful businesses embrace corporate sustainability. They align themselves with goals beyond short-term economic returns, and look to their underlying social and environmental foundations to ensure the longevity and productivity of their business operations.
Sustainability Management Software from ERA provides a comprehensive platform to track and report your corporate sustainability, including carbon footprint, energy consumption, supply chain sustainability, environmental impact, recycling, and more. Create compelling sustainability reports and KPIs.
To define and realize sustainability goals, the right software is needed to drive insights. To drive your sustainability, ERA's software leverages data which is already being collected under regulatory compliance purposes - reducing duplication of tasks and processing data in real-time.
ERA's system allows your business to utilize your existing data and move towards real sustainability management; giving you the knowledge that you need to integrate sustainable practices across your operations. From energy efficiency to emissions recording, by aligning your collective capital and processes you can best position your business for future growth and preparedness. This promotes cradle-to-cradle efficiency and let's your organization become truly sustainable.
By collecting and centralizing data from your business processes, ERA's software provides a single, easy-to-use and comprehensive interface. Collated data from emissions, production, maintenance, health & safety and beyond will give you the 360 degree viewpoint you need for sustainability manufacturing and production.
Software Helping You Step Up to Sustainability
Delivering insights into your environmental sustainability is key. ERA's software lets you comprehensively report and drill into the data already being collected for regulatory reporting. Delivering key insights across all departments can represent a massive benefit.
ERA's system will give you the ability to deliver across the following sustainability areas:

Total Transparency
Gain a bird's eye view of your facility's operations, allowing you to make the decisions you need to implement sustainability measures. This bird's eye perspective gives you access to complete emissions inventories, as well as giving you a complete view of your facility's productivity and H&S events.

Protecting Your Triple Bottom Line

ERA's software assists you in hitting your triple bottom line; actively helping you pivot towards the multiple priorities of People Planet Profit. It is this facilitated approach that will allow you to make concrete environmental improvements, like decreasing your carbon footprint, as well as tackling your quarter-by-quarter business concerns.

KPI Tracking and Benchmarking
Deliver authoritative KPI reports through ERA's solution, which can be set up to automatically deliver reports on all your emissions and utility tracking, including greenhouse gases and VOCs, plus water and waste, utility use, and any other performance metric. The insights provided by ERA's software actively inform your KPIs, enabling positive sustainability benchmarking with other facilities.

Performance Forecasting
Plan for a sustainable future by forecasting your future emissions and chart your future growth. ERA's system will allow you to gain the insights that you need in order to satisfy stakeholder demands, predict emissions from process or material changes, take into account cost benefits of new technologies, anticipate the performance of future facilities, and assess the emissions burden that future advances may place upon your business.

Accelerated Decision Making
The data that ERA's software provides actively makes your decision-making process smoother. The information yielded will allow you to easily keep shareholders apprised of your sustainability process, allowing you to make and justify strategic moves more easily and take action on the key issues that matter to you.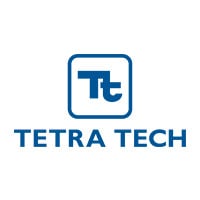 "The ERA team went above and beyond to meet our client's needs and help us learn the software."
How well was ERA able to provide a solution for your problem?
"ERA provides superior support and training. While completing the proof of concept to show our client that ERA's software will meet their reporting needs, ERA was very willing to work with us to add new reports and update report functionality to existing reports."
How was your overall experience with ERA's sustainability software?
"Their training program is extensive, and their team's knowledge of the software is exemplary. The software is user-friendly, and the modules work together seamlessly for reporting."

Jennifer Nimsick, Environmental Scientist
Tetra Tech.
Related News:
ERA's Co-Founders Sarah Sajedi and Gary Vegh's research paper officially published on MDPI regarding the long-term effects of COVID-19, and its impact on business, employees, and CO2 emissions.