Aerospace and Aviation Manufacturers Choose the Accuracy and Reliability of ERA Software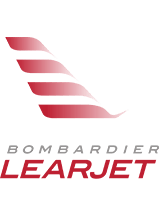 The regulations and requirements of the aerospace and aviation industries are complex and require in-depth technical expertise in order to ensure compliance. With over twenty years of scientific, chemical, and engineering specialization, ERA provides the leading software for fulfilling emission, safety, and business management reporting and tracking. Any emission, any compliance task, any incident or near-miss can be centralized, automated, and reported using ERA's software.
Any aerospace business that manufactures, assembles, or maintains aviation equipment and aircraft faces unique regulatory challenges.
ERA works closely with you and your entire supply chain to access the very best EH&S and material data, and our built-in library of over 400 reports ensures that any air, water, waste, or hazardous waste releases are properly tracked and reported.
"(ERA) provides the business continuity we need to keep productivity and compliance running smoothly."

We have used this system for over 8 years. ERA's Compliance Module has helped keep us from having any compliance issues, and has helped during transitions between people. It provides the business continuity we need to keep productivity and compliance running smoothly no matter what situation we face.

The software is so flexible and customizable to our needs that when we come up with new ideas or new reports, the ERA team has the ability to make these happen in no time at all.

Bob Waugaman
Regional EHS Manager
J.B. Poindexter & Co., Inc.
By implementing ERA's comprehensive aerospace EHS platform, your business can reduce overhead and time spent on compliance tasks that place an unnecessary burden on your productivity. With ERA, your team can focus on the projects that make a lasting difference to your sustainability and growth.
Greenhouse Gases and Carbon Footprint Reporting – Track and report any Greenhouse Gases coming from your operations down to the specific species and quantity of GHG. This data is rolled up in minutes into custom and standardized reports for your shareholders, regulators, and key decision makers.
Automated Compliance and CAPA system – Incidents, near misses, inspections, audits, and any other EHS task you need are all automated into a centralized, automated compliance platform. Get a bird's eye and drilled-down view into upcoming, complete, and past due events, all the while seeing exactly who was assigned which tasks. Advanced root-cause analysis tools means you never have to be caught surprised by risk again.
The Most Accurate Emission Reporting in the Automotive Industry – HAPs, VOCs, Greenhouse Gas, SOx, NOx, and more, all rolled up and reported according to exacting regulatory standards. Over 400 built-in reports ensure your compliance with state, federal, and local air regulations.
Advanced Aerospace and Sustainability KPIs – Gain insight and business intelligence into the KPIs that matter most to you through a customizable visual executive dashboard and reporting: energy use, emissions, incidents, facility benchmarking, forecasting, and your own customized KPIs on demand.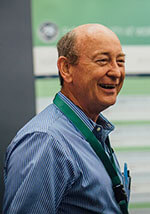 "Since implementation we've not had a single penalty or violation."
Since implementing the first three modules in 2008, ERA's software has proven its efficiency, accuracy, and overall performance. Our business unit executives regularly express their confidence in their compliance systems. ERA's software does all the work for us... letting our company get back to pollution prevention and key management areas. Since implementation we've not had a single penalty or violation.
The technical competence backing up each module is paramount, and ERA's staff is the best that I have seen in comparison to any supplier of similar products.
Phil Schul
V.P. Risk Management
J.B. Poindexter Co., Inc.
Key Features

GHG, Air, Water, Waste, and Hazardous Waste Reporting.

Master Chemical List with over 120,000 chemicals, including up-to-date physical properties, hazards, and chemical regulatory information.

Task Management and Tracking.

Standardized Incidents, Inspections, and Audits.

Enterprise and Bank-Level security certificates.
Mobile, Offline, and Cloud Access.

Customizable forms, questionnaires, and reports.