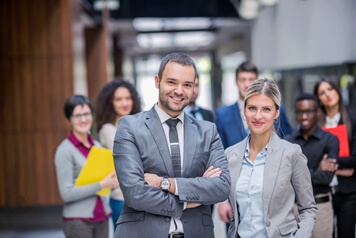 ERA is always interested in recruiting professionals who are seeking a challenge in the EH&S (Environmental, Health & Safety) industry.
ERA is creating a New Age of sustainable business, delivering a new breed of data-driven, cloud-based EH&S software solutions. We directly facilitate some of the biggest names in manufacturing, automotive and aerospace.
Our unique multi-tenant platform is a powerhouse design that goes beyond the boundaries of traditional enterprise-wide EH&S business intelligence, providing the best in reporting and analytics. We are paving the way for our clients, helping them to best position themselves to both achieve their goals and outmaneuver their competition in the emerging circular economy.
ERA has an exceptional culture. We aim to provide a fun, energized, and stimulating working environment while enabling you to further your experience and build your expertise, all while making a significant contribution to the company.
We take pride in our reputation for growth and innovation, and we offer a competitive salary and benefits package.
For employment consideration, please review and apply to the current opportunities listed here.
As an interested applicant, you can also email your cover letter and a current resume, as well as your desired position, to: careers@era-ehs.com.