The ERA-EHS difference is in our commitment to scientific leadership and innovation. We seek out the very best industry experts for our team – all to give you the very best in EHS, Sustainability, and ERP software solutions.
We work with leading knowledge experts to ensure a rigorous dedication to scientific accuracy and innovation.
Meet our team of EHS Expert consultants
John Bradburn – ERA Sustainability and Materials Management Expert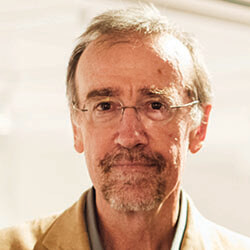 Former Global Waste Reduction Manager, General Motors
John Bradburn spent many years as General Motors' Global Waste Reduction Manager, and received the President's Volunteer Service Award, as presented by President Barack Obama. At GM, he led an innovative landfill-free initiative and was dedicated to driving the company towards zero waste. He is a globally-recognized recycling expert, dubbed GM's MacGyver for his uncanny knack to devise unconventional uses for everyday waste. He helped reduce the secondary environmental impact of the Deepwater Horizon oil spill by spearheading an initiative to convert 277 miles of oil-soaked booms into car parts. Two of his other notable projects under his tenure at GM include re-purposing scrap Chevrolet Volt battery covers into nesting boxes for bats and ducks and using scrap vehicle absorption material to insulate coats for the homeless, in partnership with Detroit-based non-profit The Empowerment Plan. His expertise as a sustainability champion is recognized at the international level.
Nora Lopez – ERA Toxic Release Inventory and Compliance Expert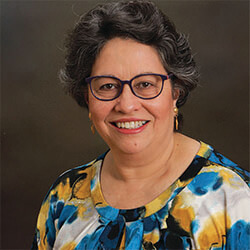 Former TRI Coordinator (Region 2), Environmental Protection Agency
Nora Lopez was the Toxic Release Inventory Coordinator (US Pollutant Release and Transfer Registers) at the US EPA for Region 2 since the program started in 1986. Nora has a B.Sc. in Chemistry and a Master's Degree in Public Health from the University of Michigan, with a concentration in Environmental Health. Nora has developed and implemented regional EPCRA Section 313 technical guidance and compliance assistance outreach activities for industry, state, and local agencies, as well as the regional office. She has reviewed emissions data provided to the EPA by facilities and has substantial experience with enforcement activities. She works closely with ERA's environmental science team as a consultant, creating expert educational courses and leading training sessions in EPCRA, Tier II, TRI, and auditing.
Tom Murray – ERA Supply Chain Efficiency & Environmental Science Expert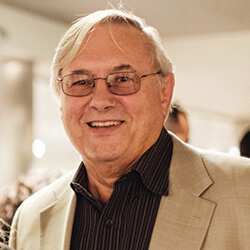 Former Senior Science Advisor for US Environmental Protection Agency
Tom Murray worked as a science advisor to the EPA for over 4 decades, ensuring environmental accuracy and best practices in the regulatory sphere. He is also known as the architect of numerous sustainability initiatives between the private and public sector, including Hospitals for a Healthy Environment, the Green Suppliers Network, E3: Economy, Energy, and Environment, and the White House's Investing in Manufacturing Communities partnership. Tom specializes in pollution prevention, environmental regulatory compliance, and facility efficiency to maximize cost savings.
Bob Ernest – ERA Automotive Operations and Compliance Systems Expert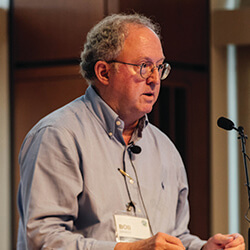 Former Specialist at Toyota
Bob Ernest has over 25 years expertise in the automotive industry, specializing in designing and implementing environmental management systems for compliance and performance reporting at several major Toyota manufacturing facilities. Bob has over two decades supporting multiple Toyota sites in assessing internal workflows, identifying opportunities, and automating data management processes.