How Does EHS Software for Consultants Work?
ERA provides two software models specifically tailored to consulting firms, based on your business practices and how you manage your relationship with your clients. We have a solution tailored to fit you.
Model A - Your Client Holds the ERA Software License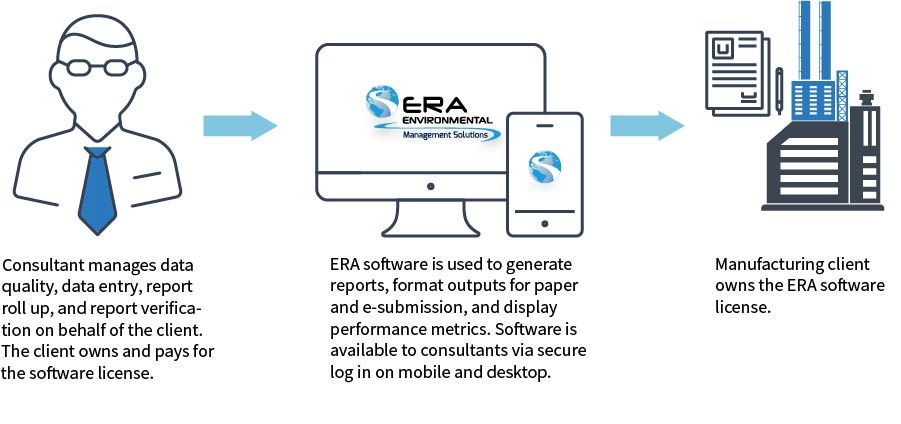 Your consulting firm manages and maintains the entry of any data into the ERA software on behalf of your client.

You review and QAQC any data the client provides you in your preferred format.

Your firm is responsible for generating and finalizing compliance reports using the ERA software.

You provide consulting and data management as a service to your client who acts as primary licensee of the software.

Streamline and

optimize the data management tasks that are already part of your consulting services while providing value added reporting to your clients.

ERA handles the initial implementation and transitions authority to consultant for further implementations or expansions.

Consultant continues to provide consulting services

and expands the scope of their work with existing client.
Model B - Your Consulting Firm Holds the ERA Software License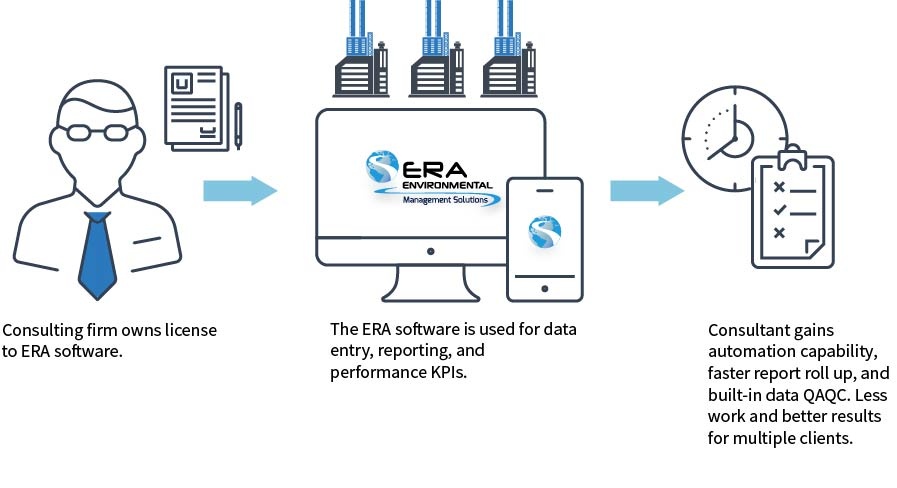 You use the ERA platform as the technology arm of your consulting firm to deliver consulting and reporting as a service.
You own the ERA database and oversee the implementation of any client facilities / organizations.
You manage data entry, QAQC, and report generation for each client.
Ideal for consulting firms with multiple clients.
Automate consulting tasks that otherwise take additional time and resources – more client opportunities, achieve more in less time.
Consulting firm continues to provide consulting services to their existing clients and expands their business by implementing new clients into the ERA system as needed.
Accelerate Your Consulting Business Today
If you're ready to grow your consulting firm, be able to serve more clients in less time, and automate the data entry tasks that eat away at your time, use the button below to request a demo with one of ERA's EHS project analysts. They will learn about your consulting firm, take the time to understand your needs, and discuss how ERA can be integrated into your practice.
It's free, no-commitment, and tailored to your interests.