No matter your manufacturing requirements, ERA's Environmental, Health & Safety software covers your EH&S needs

ERA significantly eases the burden of reporting and delivering on environmental goals to a wide range of general manufacturing clients by providing you with best-in-class environmental software. Whatever your specific industry, ERA has the manufacturing software solutions you need to ease your regulatory burden; speeding up and simplifying your reporting.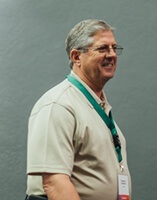 "They have satisfied all of our environmental needs in every way possible."
"ERA has been a wonderful company to work with. They have satisfied all of our environmental needs in every way possible, and we are thrilled to have them as our EHS software provider. It's like having an expert partner in compliance. The staff and scientists at ERA are the secret to success – they are true experts and help us along every step of the way."
Howard Clement
Environmental Health and Safety Manager
Lozier Corporation
Environmental & Chemical Data Management – Giving you the Reporting Firepower You Need.
ERA's comprehensive environmental management software captures and reports the crucial information that your regulator requires. Set up specifically to account for your facility's needs and unique environment, our software can account and accurately capture the information you need.
Compliance Task Management – Ensuring You're Kept in Total Compliance
Compliance automation is an absolute necessity for modern manufacturing operations. Hefty fines for missed deadlines or incorrect reporting is something every company needs to avoid.
With ERA's comprehensive manufacturing compliance software, you can easily manage the mass of individual tasks and data collection duties which are required by both state and federal authorities. This solution keeps you and your team both on time and in the loop, with mobile app support. ERA's compliance software delivers:
Sustainability Tracking – Hit and Track the KPIs That Matter Most to You
Future planning is an essential part of many modern manufacturing concerns. With ERA's sustainability tracking tool, you'll be able to illustrate with relevant data exactly how the company's goals and KPIs are being hit. Protecting your triple bottom line is easily facilitated through this comprehensive measuring tool.
Health and Safety – Unifying All Your Health & Safety Reporting
Any modern producer or general manufacturing concern needs to ensure their Health & Safety reporting is completely covered. ERA's software allows for the comprehensive management of these tasks, facilitating you in the centralized distribution of tasks and the ability to record any kind of pertinent event or report.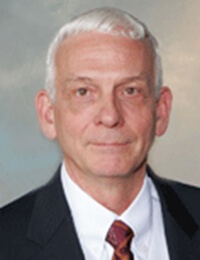 "The reports which are designed specifically for our industry are one of the most valuable things in this software, along with the invaluable technical support."
"ERA designed reports specific to our needs as an industry and have added to and updated those reports as environmental laws and our needs have changed. Our finishing material suppliers submit their information directly to ERA, which makes our record-keeping much easier...I am very pleased with our relationship with ERA."
Barry Branscome,
VP & Director of Environmental Compliance
Vaughan-Basset Furniture Co. Inc.
Key Features
Reports for Air, Water, and Hazardous Waste.
Access to the Master Chemical List.
Automated Task Management.
Incidents, Inspections, and Audits.
Customized Email alerts.
Enterprise and Bank-Level security certifications.
Mobile , Offline, and Cloud Access with Mission Critical Cloud.
Customizable forms, questionnaires, reports, and notifications.