The world's leading paints and coatings providers use ERA's software for their EH&S and SDS needs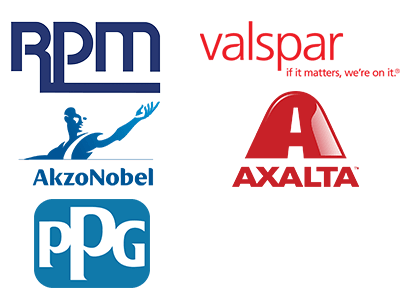 ERA's software solution provides the EH&S bedrock for processes that are vital to the production of many of today's paints and coatings. For over twenty years, we have provided EH&S systems to leading paint and coating companies, in addition to SDS authoring and SDS management.
This software is specifically designed to ensure your operations are in complete compliance with all applicable regulatory rules. Our products significantly simplify your EH&S management through tailored implementation and support, automating nearly every EHS task. ERA is the only software provider to facilitate vendor product information delivery, allowing you to work with confidence using information supplied directly by your supply chain.
You gain complete enterprise facility management with the following suite of EHS tools:
Environmental Reporting – Covering Greenhouse Gases, NESHAPs, Emissions, (VOC, HAPS, VHAPS), Tier II, and TRI. Over 400 built-in reports formatted for easy upload to e-reporting tools.
SDS Authoring – Rapidly generating SDSs for any type of chemical product or blend has never been easier. ERA takes only 5 minutes to author a full 16 section safety data sheet that complies with HazCom, WHMIS, and international standards. Multi-language and customized SDS are simple to create on the fly. All proprietary data is kept confidential, sharing only what regulations require.
Label Design and Printing – Quickly and easily print secondary container labels, DoT Shipping labels, and UN shipping code labels required for your products and blends, with up-to-date Globally Harmonized System (GHS) pictograms automatically incorporated. Ensures the safety of your customers, staff, and transporters.
Electronic Importing and Exporting – The ability to easily import and export your product specification data, customer information and invoices.
Chemical Master List – Get access to ERA's consistently updated compilation of federal, regional and state regulated chemicals, comprising over 100,000 instances. This database ensures all your reports are absolutely accurate and in compliance with regulatory changes – with no extra research time from you.
Blend Wizard – Safely and easily create your own blends using vendor-supplied information. The most accurate way to get emission information, hazard data, and physical properties from even the most complex blends.
Inventory Tracking – Maintain an informative overview of your entire production inventory.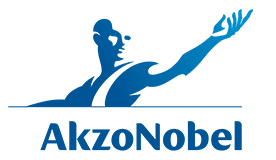 "ERA Environmental Inc. has always been diligent, prompt, cooperative and knowledgeable in the development and distribution of software"
"ERA Environmental Inc. has been particularly valuable to Industry in providing timely updates requested by the software users and by the Regulatory Agencies to meet the seemingly never ending changes in reporting requirements. ERA EMS software is used for reporting and compliance determination of VOC, HAPs and other SARA reportable chemicals used in coatings and is the commercial software of choice for coating suppliers, coating users and State, Federal and Local Regulatory Agencies."
Robert C. Matejka
Retired Environmental Manager
Akzo Nobel Coatings
Key Features
Reports for Air, Waste, Hazardous Waste, and Water outputs.
Cloud, Mobile, and Offline Access – zero downtime.
Customized forms, inspections, questionnaires, alerts, and reports.
Master Chemical Regulation List eliminates need to research.
CAPA, Incidents, Inspections, Audits, and Root Cause Analysis.
Bank-Level Security Certifications.
Executive Dashboard.
SDS Authoring, Secondary Labels, SDS Library.
Task and timeline management.