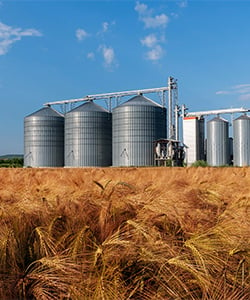 The Food and Beverage industry faces unique challenges when it comes to tracking and reporting its compliance with Health, Safety, and Environmental regulations. ERA-EHS offers a centralized turnkey Food and beverage EHS solution for the Food & Beverage industry that can be configured to automate every part of your compliance management. Our virtual modelling approach enables us to accurately match any of your processes or systems and then automate each point of compliance data.
Here is a brief walkthrough of the modules most frequently implemented by Food & Beverage manufacturers.
Full Food and Beverage Waste Management Software
Manage the complete life cycle of any type of organic, inorganic, chemical, and food waste from generation to end of life. ERA's Waste Management Software provides total coverage of your waste stream management:
Author Waste Manifests for any container
Container tracking for storage, transfers, waste profiles, on- and off-site treatment
Barcode scanning for mobile devices
Waste sampling and records
Food and Beverage Safety Inspections and Audits - Automated & Simplified
Producing a safe product for your consumers, and ensuring your workplace is safe for your employees, requires the ability to perform standardized inspections quickly and effectively. ERA provides comprehensive audits and inspections tools that give you the power to easily build custom inspections that align all of your facilities with best practices, as well as access to a complete library of standardized OSHA, FDA, EPA, HazCom (and more) inspections.
Ensure inspection standards at every facility and location
Complete inspections on the field using any mobile device
Automated notifications of findings and inspection reminders
Sustainability for Food Production and Processing
Our advanced Food and Beverage Sustainability Software provides a complete suite of reporting tools for the Global Reporting Initiative, Dow Jones Sustainability Index, Carbon Disclosure Project and more. We have sustainability metric tracking tools to track the environmental and social impacts of food production and farming, food processing, shipping, chemical and additive releases, research and development, and energy & water consumption, plus many more.
Risk Management and Mitigation
Risk is part of every business – ERA Food and Beverage Risk Management software are designed to help predict, measure, and mitigate risk and help your business grow. Risk ranking, near-miss observations, root-cause analysis, and preventative actions are all built-in along with a powerful customizable risk management platform.
Advanced Environmental Compliance System
ERA gives you everything you need to demonstrate compliance with federal, regional, and industry-specific environmental regulations for air, water, waste, and chemicals. One centralized system track all of your environmental footprints, inputs and outputs, and rolls them up into reports that are ready for the EPA.
Master chemical and regulatory library included – our in-house chemists do all the regulatory maintenance for you
Automatically collect material data electronically from your vendors across your supply chain
Built-in reporting for all standard reports, including TRI, Tier II, NPRI, GHGs, Department of Homeland Security, and many others.
A Central Food and Beverage EHS System Configured to Your Business
All of the above ERA Modules can be integrated seamlessly with any of the dozens of other EHS&S Modules to create a complete EHS platform for your business. Our system is specifically designed to give you exactly what you need without fluff or fillers. Our dynamic implementation means you're up and running in a manner of days or weeks, and adding a new Module is simple.
See how our Modules come together to create the perfect system for your business – request a demo and speak with an EHS project analyst today. It only takes 2 minutes to complete.