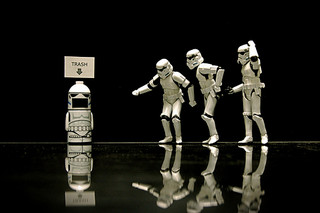 The International Organization for Standardization (ISO) recently published a new environmental management standard, ISO 14051. This new ISO standard is designed to reduce a facility's environmental impact while increasing profitability through the use of Material Flow Cost Accounting (MFCA). But how does it work?
ISO 14051 aims to carefully quantify material losses/waste that can be difficult to measure using a more macro environmental management system.
The newest ISO standard is not in any way a replacement for the popular ISO 14001. It instead will act as a useful supplement for facilities and businesses looking to increase their corporate sustainability while giving a boost to their bottom lines.
Material Flow Cost Accounting is a different way of looking at your waste management, one that does not necessarily require you to be an expert at environmental management. Instead, it focuses specifically on how and where waste in generated from your raw materials.
It just happens that a useful by-product of waste management is a smaller environmental impact.
How Material Flow Cost Accounting Works
MFCA breaks down your manufacturing process into several sub-processes, including:
Storing the raw materials
Initial processes
Storing work-in-progress products
Finishing products
Storing completed products
At every step of the way, the MFCA system asks you to quantify waste generation due to factors like natural deterioration, defective processing, accidents, etc.
Afterwards, you take the quantity of waste generated throughout your process and deduct the quantity associated with your recycling or reuse practices. Your final result is your total generated waste.
The strength of the MFCA system is that it puts an emphasis on environmental cost management by connecting the dots between how much waste you produce and how much your raw material cost. Add in costs associated with recycling processes and waste management, and it soon becomes very apparent exactly how much your waste is actually costing you.
And oftentimes, seeing your waste measured out in dollars and cents is exactly what a business needs to change its mind about the importance of corporate sustainability.
Of course we also know that the waste that gets generated on site in the form of air or water emissions have a cost attached to them too. Particularly when it comes down to paying environmental noncompliance fines or costly environmental consultants.
That's why the MFCA system is a useful way to manage your processes, but it alone does not encompass the full environmental management needs of your business. However, MFCA is a great way for EH&S managers to introduce the entire business to the concept of waste management.
Image credit: JD Hancock

Alex Chamberlain is a writer for ERA Environmental Management Solutions.