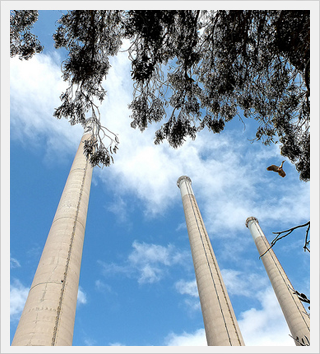 ERA Environmental Management Solutions is leading emissions accounting workshops across Canada as part of ECO Canada's Environmental Professional Network event series. The workshop series gives Environmental Professionals and EH&S Specialists a chance to build their environmental skillset to tackle the challenges of climate change and business sustainability.
ERA has been invited to share its expertise and leadership in streamlining EH&S processes. Sarah Sajedi and Greg Brown will teach the best practices and techniques in emissions accounting. These emissions are vitally important to a facility's ability to manufacture goods and remain in compliance with local and federal environmental regulations, but often pose a challenge to time-crunched EH&S professionals.
ERA's workshop will help EH&S professionals:
Examine four of the most important environmental reporting categories – air emissions, hazardous waste, wastewater, and tank emissions – and discuss reporting best practices, applicable regulations, and expert tips.
Deconstruct the environmental calculations used for each category in order to correctly assess operations' environmental footprint. Perform sample calculations and learn from case studies.
Review common mistakes reporters make and learn how to avoid them, and explore options for reporting and managing emissions.
Industry research shows that Environmental Professionals should have both concrete and transferable skills in the workplace to tackle environmental challenges. To offer EPs the opportunity to gain the skills to implement continuous improvement processes into their organizations, ERA will be hosting its emissions accounting workshop in the following ECO events:
Toronto, Ontario: November 5th, 2013
Calgary, Alberta: February 4th, 2014
Vancouver, BC : March 25th, 2014
Don't miss your chance to learn the latest industry trends and take your business to the next phase of environmental management.
Joining ERA at the upcoming Toronto event is Jonathan Brun of Nimonik and Claire Martin, Senior Meteorologist for CBC News Vancouver. At the EP Elite Breakfast, Jonathan will share his insight on mobile audit solutions and how they are revolutionizing the way organizations evaluate environmental compliance. An increasing number of environmental health and safety auditors are choosing to inspect using an iPad.
Claire Martin will provide a glimpse into the United Nations Climate change work and discuss the pivotal role of environmental professionals during a natural disaster emergency reposnse during the Networking Luncheon.
Seats are limited, reserve at http://www.eco.ca/events/
ERA's Emissions Expertise
Sarah Sajedi, CEO and Director of Research and Development, is an award-winning environmental expert with twenty years of experience helping large and small manufacturers improve their environmental performance. She has been requested internationally as a speaker and environmental consultant.