Ensure Your GHS Compliance with This Comprehensive SDS Authoring Offering
ERA's SDS Authoring solution is the perfect option for businesses that need to both streamline and ensure complete accuracy with their SDS production.
ERA's SDS authoring software will allow your business to produce fully-GHS compliant SDSs, ensuring that all regulations and chemical classifications are completely up to date. This approach helps ensure your company is always acting in total regulatory compliance.
This solution allows you to:
Accurately author or re-author any type of data sheet you need with complete confidence, including SDS, CPDS, TDS and Department of Transport (DoT) shipping labels.

Maintain a comprehensive SDS library of all product revisions and changes.

Access and utilize fully up-to-date Volatile Organic Chemicals (VOC) and Hazardous Air Pollutant (HAP) content as you author.

Tiered access gives your employees the ability to review, modify, and edit based on your custom permissions.

Take into account all regulations, both federal and state, while producing your GHS compliant SDSs.
This authoring solution can update your Material Safety Data sheets (MSDS) into fully compliant GHS SDS documents in a rapid and fully automated manner. Your newly produced SDSs are fully GHS compliant and fully in line with OSHA regulations.
ERA actively supports your SDS creation by giving you full access to our dedicated team of EH&S professionals, who will walk you through the best way to carry out your SDS writing. This team is standing by to assist you with the best possible application of this capable software.
With a comprehensive and fully-curated master chemical list informing your SDS management, your business will be able to produce fully accurate and formatted SDSs in minutes. This production facilitates full proprietary control across your reporting.
Look what our clients say about us.

With more than 500 unique products to manage, we needed an efficient and effective solution for creating compliant domestic and international SDSs and labels. ERA has been a valuable partner, helping us to save time and providing peace of mind knowing we comply with the most current regulations. They offer the flexibility we require to handle our evolving product range, and we appreciated being able to trial the SDS On Demand system before purchasing the full license. The ERA team has supported us throughout the training and implementation process.
- Mak Joshi, Ph.D. | Vice President, R&D
Hawk Research Laboratories, LLC
The Only SDS Authoring Software that Provides Material Data Directly from Your Vendors
ERA's SDS Authoring software is the only system that can automatically utilize the very latest information from your vendors, directly feeding this information into your SDS production.
This means that you no longer must carry out the task of updating product and chemical information to accurately reflect the latest classifications. These changes are instead noted by your vendor, and are automatically worked into your calculations.
Additional benefits to this vendor-supplied information include:
Your business utilizing the exact percent weight chemical data, complete with revision tracking.

Performing uploads from ERPs or third party software (SAP, Oracle, MS Dynamics, JD Edwards).

Ensure your historic data is QA / QC'd during implementation.

Digital data uploads remove common manual data entry errors, dramatically improving quality of the data entering your records.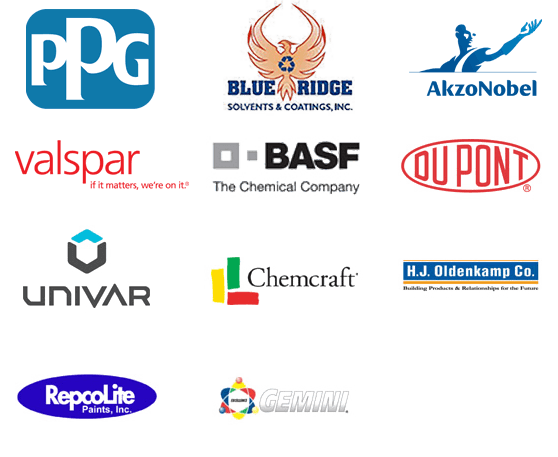 Facilitating SDS Authoring across Mobile and Desktop
This SDS authoring solution is supported by a highly-useful mobile app, the SDS Finder app, which is available for both Android and iOS.
The SDS Finder app is designed with speed and convenience in mind, with a simple, intuitive interface to facilitate ease-of-use. This application, also available for Android and iOS, allows clients to instantly search via their entire digital SDS library, by Product ID, description or supplier name. This can be extremely useful in situations where hazard information is urgently required.
This application offers:
Insight into the actual products and chemicals that are being utilized in your facility – in the field and away from your desktop computer.

The ability to save any SDS for offline viewing via your own personal folder – keeping key data accessible at all times.

The ability to securely share your SDSs via email with other team members, managers, and emergency responders. Employees with potential exposure to materials and chemicals can access the SDS for their specific workplace risks to ensure safety and meet OSHA requirements.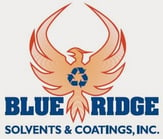 "Blueridge Solvents has been using the software since November 2018 (3 years 9 months). We used it daily for SDS Generation, Searching the CTDS, Environmental Data Sheet generation and HAPs search."
Overall Quality:
5 ⭐⭐⭐⭐⭐
Ease of Use:
4 ⭐⭐⭐⭐
Features and Functionality:
4 ⭐⭐⭐⭐
Customer Support:
5 ⭐⭐⭐⭐⭐
In what capacity do you use ERA's Software?
SDS Generation, Searching the CTDS, Environmental Data Sheet generation and HAPs search.
---
Blueridge solvents has been using the software since:
November 2018 (3 years 9 months).
---
How often do you use the Software?
We used it daily at the beginning. Now, it is on an as-needed basis.
---
How does it compare to similar products?
We have only used ERA (N/A).
---
How likely are you to recommend the product?
10/10
---
What do you like most about the software?
We enjoy the technical support specialists and contact scientists From ERA. They provide detailed walkthroughs for every question and always have resources available for further assistance, such as help file pdfs and video resources.
---
Describe your overall experience with ERA software:
ERA's software has made operations infinitely easier by readily providing SDS generation and being helpful in air report generation. We also use it to determine the theoretical density for new products. Without this, it would be challenging to determine new product formulae.
---
Krishna Gajjar
Blueridge Solvents.