Utilize ERA's SDS Management Software to Securely Store, Supervise and Share Your SDS Library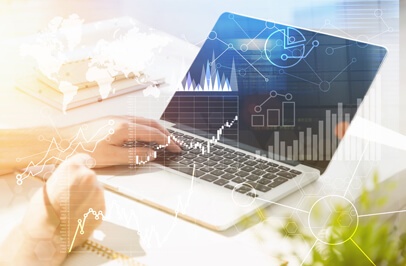 Proper management of your Safety Data Sheet (SDS) library is essential to the well-being of your business.
With the adaption of the Globally Harmonized System (GHS) for warning labeling in both the US and Canada, the need for highly accurate and organised GHS SDS documents is more pressing than ever. In the face of regulatory change and greater scrutiny of your GHS compliance, having your documentation accounted for is crucial.
ERA provides a fully comprehensive system via our SDS Management module. The most effective safe-guard against compliance oversights is good organization – and aspects of your SDS management are covered using this tried-and-tested solution.
Fully centralized and offered as a Software as a Service (SAAS), this solution allows you full oversight of a comprehensive SDS library or GHS SDS archive, which facilitates easy navigation and browsing of these vital documents.
ERA's SDS Management solution facilitates:
Easy upload and tracking of your authored SDSs and SDSs from your supply chain.

The ability to create additional labels quickly and efficiently, including secondary containers labels and shipping labels.

Simplified access to your SDS library through the SDS Viewer, an intuitive application that will give your employees full visibility, spotting where any documentation gaps may lie.

The ability to use the pre-loaded environmental Tier II report that comes included in your platform.
Facilitate Your SDS Management from Anywhere – When It Counts
This SDS authoring solution is supported by both your desktop SDS Viewer and the SDS Finder app, which is available for both Android and iOS devices.
An extremely useful tool for any manager involved in SDS management, ERA's SDS Finder app has been developed to delivery clear results every time - featuring a simple but effective visual style to facilitate your accessing of documents. This application, also available for Android and iOS, allows clients to use a broad range of search fields to check their entire digital SDS library. In emergency situations when it counts that you can find what you need – the SDS Finder app is an invaluable resource.
The SDS Finder app gives you:
The option to download and share via email your safety data sheet information with any other team members at your facility, as well as other managers, regulators, inspectors and emergency responders.

Insight into the actual products and chemicals that are being utilized in your facility – connecting you in the field and away from your desktop computer.

Access to your most relevant data for each user and role – allowing for offline use whenever required.