ERA's Unique Implementation Process that Drives Success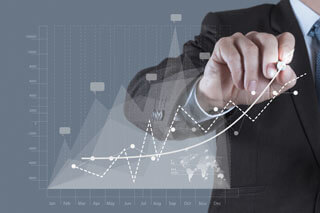 ERA offers in-house implementation that is completed with dedicated resources, total quality control and quality assurance.
With ERA, the implementation of our software into your business is always completed by our in-house team of dedicated EMS implementation specialists.
ERA ensures you have direct input in the process and that you get one-on-one collaboration with the actual people who built your software, as they utilize a proven implementation methodology to best suit your needs.
No matter what industry your business belongs to, from the major international manufacturer, to the smaller producer – it is our company's goal to provide complete compliance assurance via our dedicated software and expert implementation.
We Never Outsource – Keeping You Connected
With ERA, you get the best of internal EMS implementation:
A dedicated environmental project manager that works with you to gather your company's EMS data.
A commitment to understanding your company's unique needs.
Implementation of your software using our rigorous implementation methodology.
A helping hand to guide you through your first runs of regulatory reports.
Dedicated Resources – Our Commitment
Throughout the entire process of engaging with ERA's software, from data collection, to facility and material source modeling, through to EMS data record transfer and QA/QC, all work remains within the hands of dedicated ERA implementation scientists.
With ERA, there is no waiting on outsourced auditors and no dealing with different aspects of consultation that have to be combined. The intent and the insight is unified – giving you the utmost clarity during EMS implementation and subsequent reporting, including informative answers to any concerns you may have.
This implementation process is much more than a simple set-up. Your dedicated environmental, health & safety specialist will work to ensure that you fully grasp how to operate the software in the most optimal way possible.