How Does GHS Compliance Impact Your Company?
Schedule a 30 minute briefing with chemical and compliance expert, Sarah Sajedi (ERA CTO), to explore the implications for your business.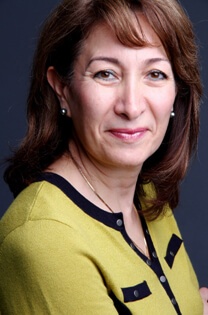 With over 20 years of expertise in the chemical compliance field, Sarah Sajedi is an internationally-requested speaker and educator on Environmental, Health & Safety compliance and methodologies.
In this facilitated conversation, Sarah will:
Personally discuss with you how Globally Harmonized System (GHS) compliance impacts your business so you can fully understand the best measures you can take.
Answer any questions you have about compliance so you can take immediate action.
Explain some of the business advantages afforded to you by using an automated system to comply with GHS regulations, and to deal with GHS SDS.
Show you how to mitigate any risk towards your suppliers, customers and employees.
With a continual line of communication to US regulators, Sarah's advice is sought after by some of the world's largest manufacturing companies, including Volkswagen, Nalco, Toyota, OshKosh, Akzo-Nobel and Sherwin Williams.