With such a broad selection of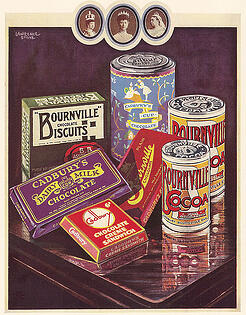 management software solutions out there, the days of doing your EH&S tasks with spreadsheets are finally over. If you decide to join the growing ranks of businesses making the move to implement Environmental Management software, you'll be cutting your work by about 80% - - "80% you say? Surely, you must be joking." Surely we are not...
But where to start?
You have many options when it comes to EH&S software and choosing the right kind for your needs can be difficult. The decision depends on what areas your EH&S department spends the most time on and which are having the greatest impact on your overall success.
Use this sampling of the most popular forms of Environmental, Health & Safety Management software available to consider which will compliment your management system best & offer you the most effective results.
Incident Reporting Software
Even the most cautious and diligent workplace can experience on-site and off-site accidents. Reporting these incidents to the proper authorities, insurance agencies, and internal review committees can be an additional burden during these stressful times.
Incident reporting software can take some of that pain away by generating all the necessary reports after entering your incident data just once.
Some tech-savvy insurance providers have even made it possible to interface with their systems so that your software can directly file a claim report.
Inspection software
If your primary concern is on-site safety, then you might be in the market for inspection software. It can provide you with custom and regulation inspection forms that are easier to fill out and share than the traditional inspection paperwork.
Having a software system in place means that every safety audit will be held to the same standard and you'll have a clear audit trail just in case something does go wrong.
Environmental Reporting software
Many in the manufacturing industry dedicate the most time to environmental compliance reporting and management.
Environmental reporting software can take a lot of the hassle out of these activities by automating emissions data collection and generating standard environmental compliance reports.
Depending on the industry you work in, you may choose to implement air emissions software, waste management software, one for water emissions, or a combination.
MSDS Management software
Addressing some of the annoyances of both environmental reporting and health & safety compliance, MSDS management software provides a system for sharing and collecting data from your facility's MSDSs.
In particular, MSDS software transforms MSDSs from a complicated document into something much more user friendly.
Corporate Social Responsibility software
One of the largest growing EH&S concerns is corporate social responsibility (CSR) reporting. CSR is all about taking your EH&S compliance efforts and translating them into public relations and marketing campaigns by demonstrating your commitment to sustainability.
This can be a tricky task, as it requires careful monitoring of resource usage, waste management, and carbon footprints. As consumers become more attuned to CSR and use it to make their buying decisions, corporate social responsibility software grows in popularity.
Chemical inventory software
Facilities that use many different chemicals in their manufacturing processes often have a difficult time keeping up with their chemical inventory and all of its related emissions and potential health risks. Chemical inventory software streamlines the way that your business handles its inventory of inputs and outputs, which can go a long way to saving you money by identifying inefficient resource usages or finding more effective alternatives.
If you're interested in see how any of these software solutions could help your business, request an online demo. We'd be happy to help.
Picture by mikeyashworth, used under the creative comons license agreement.

Alex Chamberlain is a writer for ERA Environmental Management Solutions.