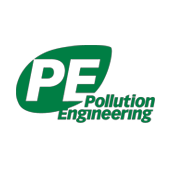 Our software was recently featured in the industry magazine Pollution Engineering's "2011 Software Guide", and we are proud to see our software continues to stand out from the crowd by offering an impressive range of desirable features and customization. It's easy to see why our clients chose us over our competition.
You can access Pollution Engineering's software guide here. Give it a read to learn more about how you can use our software to save your business time and money by streamlining your reporting process and data management.
The ERA Environmental Consulting, Inc. team also writes the bimonthly column "The Air Monitor" for the Pollution Engineering. Every other month you can read our insights on the latest air emissions reporting regulations and technology both in the magazine or on Pollution Engineering's online archive here.
We've just written a great article on the newest EPA Boiler MACTs rule, which is being highlighted as a feature article in the upcoming September issue. It addresses today's major areas of concern and uncertainty across industry. We know it's an issue that has generated a lot of buzz and concern with many people, so be sure not to miss it! You can also download our new whitepaper about the new Boiler MACT rules by clicking the button below.