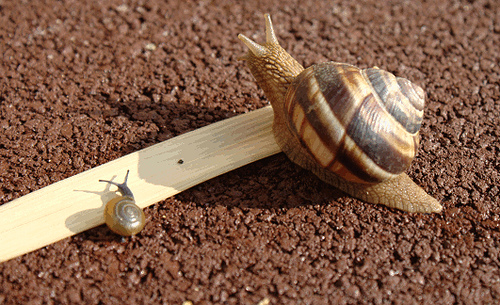 When people think of TRI reporting or Greenhouse Gas Accounting, they usually think of big business and corporate titans. But this notion is wrong. Small businesses are just as responsible for monitoring and reporting their air emissions, and are held to the same environmental standards and reporting thresholds as the U.S.'s biggest manufacturers. But things are a little different....
Small businesses, face unique challenges when it comes to having the time and resources to dedicate to robust air emissions management. So how can small manufacturers keep up with the crowd?
Surprisingly, small business can learn a lot about air emissions management by looking to the big guys.
Think Lean
No matter what size your business is, lean is the EH&S methodology of choice. This means the solution to your air emissions management woes isn't necessarily to get bigger or hire more people, but to find a small team that's highly talented and has the right tools in place. Even the biggest businesses with the most air emissions to report are constantly trying to find ways to do things smarter, not larger.
Investing in Air Emissions Management is Good Business
Big businesses are constantly investing money into their EH&S departments. That's because they know the return on investment goes far beyond simple environmental compliance.
First and foremost, environmental management is about knowing what processes occur in your facility and finding out how to make them better. As an additional bonus, air emissions management keeps you from paying noncompliance fines and is a great way to cash in on the PR potential of being green.
Have a System in Place
Big manufacturers don't leave their air emissions management to chance. Instead, most are making the move to some form of online EH&S management systems. This protects them pitfalls such as staff absence & turnover, and means they can access their environmental data from almost anywhere.
As environmental compliance gets more complex (and the rules keep changing) having your EH&S team stuck using spreadsheet software becomes a more problematic solution.
And although consultants might be a good way to patch holes in your current air emissions management, they don't give you a long-term return on investment.
Communication is Key
If there's one thing big business gets right, it's knowing that information is power. CEOs now expect to be kept in the loop of the latest efforts of their EH&S teams. In turn, they are sure to communicate those efforts to their stakeholders.
Environmental management is the litmus test of how well your 2/3rds of your business is running (People, Planet, Profit), and that's information that should be shared with everyone in your small business.
Get Every Facility on the Same Page
If your business is large enough to have more than one site, it is enormously beneficial to get them all on the same page. This includes standardizing how they do air emissions reporting and making sure that people aren't doing redundant work. Time is money when it comes to your EH&S department, and you can afford to be wasting it doing the same work twice. Another way of getting your facilities on the same page is to create a shared air emissions and MSDS database, either on your own intranet or using a secure document sharing service.