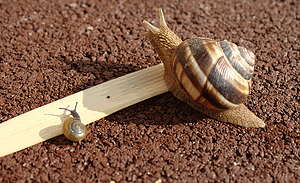 When the public thinks of environmental compliance and greenhouse gases, they typically picture large businesses and massive factories. But if you work in the manufacturing industry you know it's now about how big your building or brand is, but the qualities and quantities of the materials you store and process on site. In fact, you could be considered a small business and still meet the thresholds for federal/state reporting programs like Toxic Release Inventory (TRI reporting) or Tier II.
Air emissions reporting is a requirement for large and small facilities. Under EPCRA Section 312, the EPA requires facilities to report their emissions and chemical inventory in their TRI and Tier II reports. Tier II reports are submitted annually to help state and local emergency planners and responders know what chemicals are on-site at a facility. TRI reports calculate the amount of emissions (air, water, and waste) a facility emits each year.
The fact is that small-sized facilities are just as responsible for complying with air emission standards and chemical inventory reporting, just like their big business counterparts. Of course, there are unique challenges for small businesses and air emissions management, specifically in terms of time and resource availability.
How exactly can a smaller business keep up with their air emissions management obligations? We suggest you take a few pointers from the big businesses – the ones who spend years refining and optimizing their compliance processes. We're sharing 7 lessons that big businesses get right when it comes to air compliance.
Small businesses, face unique challenges when it comes to having the time and resources to dedicate to robust air emissions management. So how can small manufacturers keep up with the crowd?
Surprisingly, small business can learn a lot about air emissions management by looking to the big guys.
Accuracy is the Heart of Compliance
A report is only as good as the data it contains. It's not enough to simply submit a report, you need to do thorough QAQC on your data. A big business can have one person writing the report and another reviewing it before submission to catch inconsistencies. A small business might not have the human resources to do that, and so you need to go to the source of accuracy – the base chemical records and calculations you use to generate your reports.
To get the most accurate data large facilities oftentimes rely on software to properly calculate emissions and manage all chemical data needed for reports. Small businesses are no exception, and they should also rely on accurate calculations simplified with software rather than Excel sheets. Hard to calculate emissions from combustion equipment, kilns, particulate matter (PM), and control devices can make calculation increasingly complex. Small and large businesses alike should trust their emissions calculations with software designed with accuracy and compliance in mind.
Think Lean
No matter what size your business is, lean is the EH&S methodology of choice. This means the solution to your air emissions management woes isn't necessarily to get bigger or hire more people, but to find a small team that's highly talented and has the right tools in place. Even the biggest businesses with the most air emissions to report are constantly trying to find ways to do things smarter, not larger.
For small businesses this could mean spending more time training your existing staff on EPA regulations or reviewing your chemical inventory more often throughout the year to let your small team prepare more effectively throughout the year.
Investing in Air Emissions Management is Good Business
Big businesses invest money into their EH&S departments – even if they downsize the staff size, they invest time and money to develop new protocols and programs to make things run more smoothly. That's because they know the return on investment goes far beyond simple environmental compliance.
First and foremost, environmental management is about knowing what processes occur in your facility and finding out how to make them better. As an additional bonus, air emissions management keeps you from paying noncompliance fines and is a great way to cash in on the PR potential of being green.
Have a System in Place
Big manufacturers don't leave their air emissions management to chance. Instead, most are making the move to some form of online EH&S management systems. This protects them from pitfalls such as staff absence & turnover and means they can access their environmental data from almost anywhere.
As environmental compliance gets more complex (and the rules keep changing) having your EH&S team stuck using spreadsheet software becomes a more problematic solution.
And although consultants might be a good way to patch holes in your current air emissions management, they don't give you a long-term return on investment.
Communication is Key
If there's one thing big business gets right, it's knowing that information is power. CEOs now expect to be kept in the loop of the latest efforts of their EH&S teams. In turn, they are sure to communicate those efforts to their stakeholders.
Environmental management is the litmus test of how well your 2/3rds of your business is running (People, Planet, Profit), and that's information that should be shared with everyone in your small business.
Get Every Facility on the Same Page
If your business is large enough to have more than one site, it is enormously beneficial to get them all on the same page. This also applies if you have multiple processes for which you keep separate data silos. This includes standardizing how they do air emissions reporting and making sure that people aren't doing redundant work. Time is money when it comes to your EH&S department, and you can't afford to be wasting it doing the same work twice. Another way of getting your facilities on the same page is to create a shared air emission and MSDS database, either on your own intranet or using a secure document sharing service.
Implement a Trusted Air Management Solution
The methodology behind ERA's software is built on total accuracy and rigorous data-gathering, basing reports on your facility's measured, actual daily activities. This complete approach excludes the data-gaps present in other software packages.
Streamlined air data management reduces time by 80%.
Emissions forecasting helps your enterprise grow sustainably and safely.
Full integration with Continuous Monitoring Systems.
Comprehensive Air Emission Tracking – Any Emission, Any Process
Any type of emission and any process or equipment set up can be tracked and managed through the ERA air reporting platform. No matter how complex your processes, control equipment, or materials are, our software will generate accurate reports speciated to the smallest detail. No two companies are the same, so ERA takes care to carefully map out each of your unique processes.
Full suite of process tracking tools –No matter what you're manufacturing or producing, or which materials you use, your compliance is ensured with ERA. You'll get access to a suite of emission tracking tools for any process and the ERA Master Chemical List provides full regulatory coverage for any material.
Direct data imports from your vendors – Get detailed chemical and material data direct from your vendors and supply chain via a secure digital file transfer. This ensures that your data is as accurate and untouched as possible, free from manual data entry errors.
Report on any emission – Over 300 built-in reports that detail all of your HAPs, VOCs, VHAPs, Greenhouse gases, Ozone, Pb, PM 10 and 2.5, NOx, SOx, CO, and other criteria pollutants.

Alex Chamberlain is a writer for ERA Environmental Management Solutions.