The practice of private labeling—when companies sell someone else's product under their own brands—is surprisingly frequent: you will find it anywhere from the canned food aisle at your local grocery store to Amazon's online clothing catalogs (or any of the categories covered by its 45+ private label brands). That's because marketers nowadays are always one Google search away from finding a private label manufacturer that suits their design and quality needs, after which it becomes a question of signing a stock agreement and outsourcing the traditional hurdles of production, import, and shipping.

While private labeling is also prevalent in the chemical industry, it does not quite work in the same way. There are additional requisites that must be met before 'your' chemical can make it to labs and facilities around the United States (and beyond). Among them are Safety Data Sheets (SDS), namely, ensuring you are in compliance with OSHA's safety standards, irrespective of the source of your chemicals or your end goal.
The Basics of Private Labeling
Here's a brief rundown on the key features and recent growth of private labeling.
As stated above, a private label product is any that carries the retailer's brand but is fabricated by a third party. That is not to say that the retailer can simply purchase the product off the shelf, write its name on it, and pass it off as its own… that would constitute a clear violation of intellectual property laws. Instead, retailers strike a deal with one or several manufacturers who supply them with the finished product, per the retailers' demands, for them to advertise as they see fit. Depending on the deal's exclusivity, the product has a white label, meaning it is produced for more than one retailer to purchase and resell, or a private one, destined for a single retailer. When the latter is sold exclusively to consumers shopping at the retailer's stores, they are called store brands (think of Sam's Choice products at Walmart).
Compared to resale brands, private label products are often cheaper for consumers and offer retailers higher profit margins. Accordingly, they have taken hold of a significant share of the retail market. In 2021, for instance, they made up roughly one in every five products sold in the United States for a total of $199 billion in sales across all retail channels.
The purchase and resale of chemicals makes up one of these channels, and although it takes place on a more business-to-business (B2B) basis, it is a common way for companies to build their own products and promote their brands.
The Advantages of Chemical Private Labeling
Beyond the expected increase in profits, there are several benefits to having your own line of chemicals. These are inherent to the manufacturer-distributor relationship, no matter your target audience: large industrial facilities or small research laboratories (or both).
Private labelling grants you control over your listings. Not only are you able to adjust their price in response to a surge in demand, but it is also easier to modify and expand your range of products according to your clients' needs; all production costs and capital investments are 'transferred' to the private label chemical supplier and are only incurred upon request.
The opposite is also true. If a chemical falls from favor, say, as a result of new research about its toxicity or following an increase in regulation (the case of PFAS in the 2020 TRI report), then you know to react to the expected change in consumer behavior by lowering your stock. And with absolute control over your product's specs, ingredients, and packaging, you can even profit from the alteration. For instance, you could market a product as the practical replacement for the newly harmful chemical.
An additional asset is the ease with which you turn your supplier's product into your own. It varies by the desired degree of marketing and the tools at your disposal, but it can be as effortless as writing your company's name on a 'piece of paper'. This topic is for the most part specific to the chemical industry and will form the basis of the rest of this post, as it is where SDS come into play.
However, before delving into the specifics of private labeling a chemical, you should know that ERA is not a legal consulting firm. The following information is intended solely as general guidance for your personal use. We recommend that you seek a professional's advice before entering into a private label agreement.
When and How to Use a Private Label Software Solution
How you tackle the private labeling process depends on whether you will be making changes to the purchased product or not.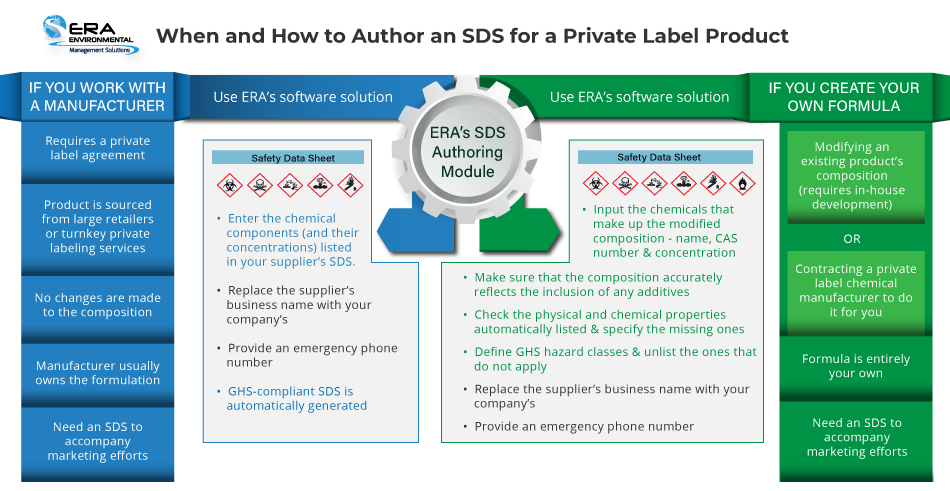 Working with a Manufacturer
If you approached a chemical manufacturer and signed a private label agreement for the product as is, then the manufacturer (most likely) retains ownership of the product's formulation as you build retail markets for it under your own brand.

This applies to deals struck between companies of all sizes. Large chemical retailers, like MilliporeSigma, are simply incapable of manufacturing every chemical in their vast catalog. Whatever demand they cannot satisfy through their own divisions or subsidiaries (e.g. Supelco) they meet by acquiring products from contract manufacturers (e.g. SAFC Pharma). MilliporeSigma does a good job at promoting the brand responsible for a particular line of trademarked products; nevertheless, these have been privately labeled, such that buying 'directly' from the smaller one is practically indivisible from buying from the retailer (case in point: try finding an SAFC online marketplace that is not run by Sigma).
Smaller retailers have the option of working with large and small manufacturers alike. The first case is usually reserved to situations where the manufacturer does not have a firm presence in the retailer's target market, which might explain why large manufacturers are known to supply several small retailers simultaneously (with variations on the same set of products). ERA has previously assisted a retailer who purchased a product from a renowned paint and coatings company and sold it outside of North America under their brand. As long as copyright and legal responsibilities are clearly defined, this is a viable method of obtaining and reselling high-quality chemicals.
The other is more straightforward and available to a wider range of budgets. Look up "private label chemical manufacturers" for an extensive list of companies offering turnkey private labeling services. Clearing up the legal minutiae should also be less complicated, as your intention to put your name on their product is part and parcel of the agreement.
Once you have a product that you are ready and allowed to privately label, you'll need an SDS to complement your marketing efforts. While you can generate one manually, there is no easier way than resorting to
an automated SDS Authoring solution
.
How it's done in ERA's software:
Enter the chemical components listed in your supplier's SDS, along with their respective concentrations. That's it. The software matches the chemical composition you've entered with the relevant hazard classes to automatically generate a GHS-compliant SDS with your company's name (rather than your supplier's) listed in Section 1.
What's more, if at any point your supplier revises that SDS, you'll be able to issue an updated version of it with two clicks of a button: one to modify the outdated information and the other to download the SDS.
Since the physical and chemical properties of the product (and the chemical CAS numbers) do not change, the only stipulation you incur as the product's distributor is that of being the "responsible party", i.e. someone who can provide a user with additional information about the chemical. Bearing that title makes you accountable for the accuracy of the information on the SDS and subject to citation if it is found to violate OSHA/GHS regulations—for that reason, it's best to double-check the supplier's label, rather than assume it's correct by default.
Moreover, you must provide an emergency phone number where a user can request assistance 24 hours a day, seven days a week. If this sounds like an impossible requirement for your company to meet, you might be better off enlisting the services of an emergency response service, such as CHEMTREC.
Making this substitution does not mean you are alone. Unless you provide incorrect instructions or otherwise mishandle the chemical, the manufacturer is likely to "back the dealer" and assume liability for a product malfunction or an associated injury. At the end of the day, the formula is theirs, and any quality shortfalls reflect poorly on them.
Custom Formulation
In the world of chemicals, two products that are close to identical, but not exactly the same, are two different products. It follows that if you were to buy, say, a disinfectant from a manufacturer of cleaning products and proceed to apply a colorant to it, you would have effectively created your own.
Some private label chemical companies try to stay ahead of would-be competitors by offering custom products according to their specifications. The reality, however, is that custom formulation means any distributor with access to a lab can take an existing product and slightly modify the concentration to come up with a market-ready concoction.
Whether you are a business-to-consumer retailer or an R&D lab adjusting a supplier-issued label, the SDS generation burden that accompanies a modified composition increases considerably.
Learn more about our SDS on Demand solution.
How it's done in ERA's software:
Start by changing the composition of your product (SDS Section 3). Add the raw materials by name and CAS number, then the system will calculate how much of your chosen additive(s) is present in the new formula and, by extension, what percentage of the existing one(s) was 'diluted' by it.
As long as you add chemicals included in ERA's Master Chemical List (of 200,000+ chemicals), this step takes care of most of your product's hazard information and physical and chemical properties (SDS Section 9), including density and VOC content. [The rest, such as color, odor, and boiling point, you would have to specify for yourself.]
Once that's done, it's time to define your product's GHS hazard classes. If you imported the manufacturer's SDS, the hazardous components and their respective hazard classes will be identified automatically, thanks to regulatory data maintained by ERA's team of experts. The list updates every time you make a change to the product's composition. No manual intervention is necessary aside from unlisting the classes, imported or added, that you (justifiably) think should not be associated with your formulation.
Remember that all the elements mentioned in the previous section are also applicable to the creation of a new product's SDS, given that you will be replacing the supplier's name with your own (and assuming the associated responsibility).
In short, custom formulation usually entails authoring a completely new SDS, one that adheres to product standards and complies with testing, labeling, and other regulatory requirements for both state and country.
The Fastest Way to Author Private Label SDS
Having a software that authors or re-authors any type of data sheet accurately and automatically will spare you valuable time and the fear of GHS non-compliance, so that you may jump right into marketing and selling your private label product. As we have seen, ERA's SDS Authoring Solution achieves just that, all the while providing you access to a dedicated team of EH&S professionals who are standing by to assist with any questions or concerns about your product's origin, chemical basis, and/or transition toward your own brand.
Learn more about the software or, if you have already purchased a private label chemical product and wish to find out whether ERA can support your business plan, schedule a call with a project analyst below.
This Blog was Co-Authored By: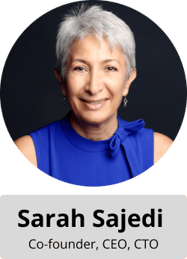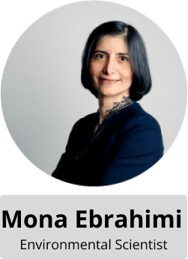 Andres is a Science Content Writer at ERA Environmental Management Solutions.