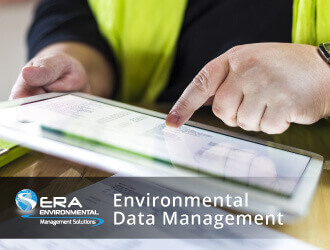 A comprehensive, centralized environmental data management system is the foundation of any successful EH&S department. It makes reporting easier, facilitates incident recovery, and, above all, keeps you in compliance with all your permits and regulations. Time and time again, the facilities with the best data management incur the fewest environmental fines and penalties, yet professionals across North America still insist on collecting data, calculating emissions, and transcribing Safety Data Sheets manually.
With the intention of dispelling the doubts surrounding these systems and helping EH&S managers save their companies time and money, ERA has put together this article on environmental data, the logistics and benefits of automating its management, and common, avoidable fines that manufacturing facilities often receive.
Why Environmental Data is Important



Let's start with the obvious. If you are working in an industry with stringent operating regulations and/or for which permits are required, such as the coatings or oil & gas industries, then your facility is legally mandated to collect, compile, and submit data on its environmental performance. The burden of proof (of compliance) is on the business; whether you have to meet a strict reporting deadline, as is the case with TRI, or prepare for an eventual audit, not having the data at the ready is cause for a fine or a penalty.
There are, however, supplemental reasons for gathering this data. Among the most significant ones is ensuring that your industrial actions do not harm the local environment (or the global one, in the case of air emissions). For some, this is an end in itself. But a 'green' production process can also demonstrate your commitment to sustainability and the fight against climate change. Thanks to the many avenues for communication (social media, for example) available to B2C and B2B businesses alike, environmental data can be used to build up consumer loyalty, incentivize sustainability investment, and even cement employee satisfaction.
That last added benefit is particularly relevant in fields where an employee's safety is on the line. No construction worker wants to work on a site without a proven safety record, in the same way that a firefighter does not want to tackle an emergency without a clear idea of the location of potential hazards. That's why OSHA inspections and Tier II forms were put in place: to prove your production processes are safe, you need the data to back it up.
Finally, collecting environmental data allows you to establish a baseline input and output level and track deviations from it, so that you may adjust your production processes in response. We covered this application in a different article, which went over a real-world example of an environmental specialist studying his facility's water usage and discovering a fault that was costing the company thousands of dollars every month. While this particular situation could have been resolved by a closer look at the accounting books, there are many others that are inherent to the way the air, water, or waste system is set up. As a result, they are almost impossible to improve upon in the absence of consistent data collection.
What is an Environmental Data Management System?
No matter how convincing the reasons for wanting to gather environmental data can be, a lot of practitioners in the EH&S field are hard-pressed to go about it… it simply takes too long, which is why federal and state governments feel the need to 'incentivize' them with threats of environmental penalties.
Therefore, in the wake of the invention and proliferation of personal computers and the world wide web (1990s), companies offering software systems capable of collecting and processing the data for compliance became more prevalent. Their users felt (and still feel) that the price to pay for facilitating the generation of routine compliance reports was less substantial than the cost of a potential penalty.
Nowadays, while an Environmental Data Management System (EDMS) is still defined as a software that manages a facility's compliance with environmental regulations, it's evolution into a database and an automation tool means it can do a whole lot more: it monitors the equipment, takes measurements, rolls up the data, performs calculations on it, validates it, and formats it for submission, all automatically.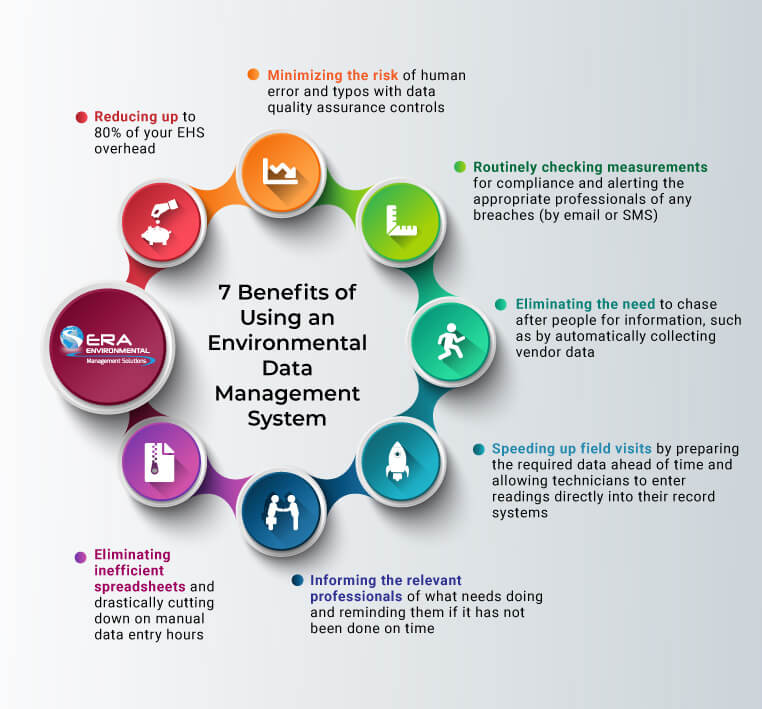 But perhaps most importantly, an EDMS is a tool for overcoming situations that are out of your control, such as when a facility accidentally falls out of compliance. Even if you were unable to prevent the incident, the way you manage your data makes a big difference in how costly or effective your recovery will be.
A Case Study on the Advantages of Environmental Data Management Systems
The following is an extraordinary, real-life example of how one of ERA's clients cut down on the intense compliance pressure it was under by implementing a Continuous Emissions Monitoring System (CEM), a type of EDMS.
This client's facility had to collect data for a total of 42 permits, most of which required constant or near-constant monitoring. Three full-time specialists from the environmental team would take water flow measurements every four hours (at a minimum). With this information, they could prove they were in compliance and address incipient malfunctions before they escalated into equipment shutdowns, thereby avoiding fines and saving hours of frustrating labor spent reporting the shutdown and restarting the equipment.
But even the best-maintained equipment can fail unexpectedly. One day, the facility's hydrochloric scrubber experienced a pressure drop outside of the acceptable range (as detailed in one of the facility's permits). Fortunately, the newly installed CEM, which monitored the scrubber's performance and collected data automatically for every minute of operations, had been programmed to alert the EH&S team the moment a measurement exceeded a predefined threshold.
Not only were they able to bring production back into compliance quicker, but thanks to the minute-by-minute account of the scrubber's operations—how long it malfunctioned for and by how much it exceeded the permit's limits—they also had the ability to prove to regulators that the noncompliance period was shorter than 24 hours.
In the past, the EH&S manager at that facility would estimate the non-compliance period. In cases like these, his best estimate was three days, meaning he would have reported a full 72 hours of permit violation and paid inflated environmental fines—three times more than what they were liable for!
In the long run, implementing an EDMS cut more than just the cost of assuming the worst-case scenario for noncompliance. The number of monthly data entry hours fell by 81% (from 204 to 38), saving the company around $70,000 a year. This reduction, in turn, allowed the specialists to shift their attention away from tedious number crunching and toward the complex tasks for which they were hired, since the EH&S manager was able to oversee the entire facility on his own.
Overall, remaining in compliance became easier for everyone involved.
Sound environmental data management practices are key for compliance and the optimal allocation of resources, but there are other penalties that manufacturing facilities need to be aware of, penalties that are easy to incur accidentally without these practices.
EPA Environmental Violations: An Overview
A quick review of the annual digests available online is enough to realize that the number of environmental fines and their respective costs are on the rise (in both the United States and Canada).
Last year, for instance, the EPA assessed $1.05 billion in penalties. Big corporations, such as Home Depot, (rightfully) bore the brunt of civil enforcement with penalties in the $20+ million mark. But small players were also on the receiving end of some hefty fines. In the first quarter alone, a medical center in Florida was fined $105,000 for failing to appropriately label containers of hazardous waste, while a sealant manufacturer who did not adequately test and maintain its chemical storage tanks met with a $560,000 fine for multiple violations of the Clean Air Act.
It is unclear whether these violations arose out of negligence or inattentiveness. Whatever the case, many of the most common EPA violations have the potential to manifest inadvertently, as is true of disposing hazardous waste improperly (e.g. the container being too small for it), labeling it incorrectly (e.g. not including the accumulation start date), exceeding waste storage volume limitations, and failing to update plans and implement corrective actions after an operational change or inspection.
Avoiding penalties from these violations is possible without an EDMS. However, it should be noted that a committed facility without an EDMS is more likely to be penalized in the long run than a facility doing the bare minimum to keep its EDMS running smoothly… and the penalties are only getting heftier.
Fine Amounts for EPA Violations in 2022
Pursuant to the Inflation Adjustment Act (shortened title), the EPA and the Department of Labor have recently increased the monetary penalty levels for violations of their civil statutes. Here are the minimum and maximum amounts for the statutes most pertinent to environmental data, effective January 15th, 2022:
| | | | |
| --- | --- | --- | --- |
| Statute | Daily Minimum | Daily Maximum | Maximum per violation |
| Clean Air Act (CAA) | $51,796 | $109,024 | $414,364 |
| Clean Water Act (CWA) | $23,989 | $59,973 | $299,857 |
| Emergency Planning and Community Right-to-Know Act (EPCRA) | $59,017 | $62,689 | $188,069 |
| Resource Conservation and Recovery Act (RCRA) | $65,666 | $109,024 | N/A |
Source: Federal Register National Archives – EPA
Note that 2021 to 2022 marks the biggest percentage increase in base penalty amounts (6.2%) since the annual increases began taking place.
Software Solutions to Avoid EPA Fines
In summary, environmental data is vital for compliance and cost-saving purposes (among others), the fines for noncompliance are significant, you wish to avoid them, and implementing an EDMS is the easiest way to do so.
The factor that remains to figure out is the type of management software you are looking for, which depends on the regulation or statute you are most in danger of violating. A facility that exclusively releases GHG emissions, for example, would have no reason to worry about a clean water act civil penalty. In other words, different industrial processes will necessitate different monitoring, measurement-taking, calculating, and pre-processing systems; luckily, our articles cover several regulatory topics and offer a range of potential software solutions.
No matter the regulation or the state of automation in your facility, if the possibility of being fined for noncompliance or an environmental violation concerns you, you can schedule a free consultation call with a Project Analyst by clicking below.
An older version of this article was written by Alex Chamberlain and posted on February of 2012.
This Blog Was Co-Authored By: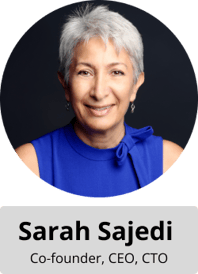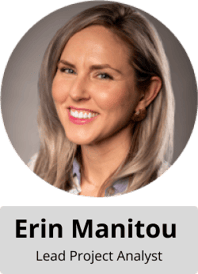 Andres is a Science Content Writer at ERA Environmental Management Solutions.