Toxic Release Inventory (TRI) Reporting is one of the biggest compliance events of the year for manufacturers across the United States. Essentially, it's an annual summary of the types and quantities of hazardous chemicals from your manufacturing, processes, and other types of usages across the calendar year. This article will give you everything you need to know about the TRI reporting program: what TRI is, why TRI matters, and how to do it correctly.
What is the Toxic Release Inventory Program? (A Brief Summary)
The Toxic Release Inventory (TRI) program is the Environmental Protection Agency's annual report in which manufacturers from across the United States catalogue the hazardous chemicals they process, manufacture, or otherwise use in the calendar year.
TRI has a few different names / umbrella labels that you might hear:
EPCRA (Emergency Planning and Community Right-to-Know Act)

SARA 311 – 313

Form R
The EPCRA family of regulations also includes the EPA Tier I and Tier II reports; each of these federal compliance reports is designed specifically to provide chemical safety information to the public and emergency responders.
TRI is partially the result of a series of toxic chemical releases from industrial facilities in 1986, sparking an urgent demand from the public to know about the hazardous chemicals they have an exposure risk to in their communities. Thus, the need for EPCRA became important. As part of EPCRA Section 313, the Environmental Protection Agency (EPA) is required to collect annual data on all releases and transfers of certain toxic chemicals. This information is then compiled in the Toxics Release Inventory (TRI) so the population at large can be well informed about the hazards in their area.
The chemicals contained in a TRI report are those chemicals listed in the EPA list of hazardous TRI chemicals. This list is updated annually, as the EPA deems appropriate.
The broad-strokes explanation about what to include in your TRI report is all the hazardous chemical material / waste which was manufactured, processed, or otherwise used within the year.
TRI Reporting Criteria – Must I Submit a TRI Report?
Your facility is obligated to complete TRI reporting if you meet all of the following criteria:
1 . You operate in a TRI-Covered Industry sector.
You will need to know your NAICS code (North American Industry Classification System). The list of TRI-covered industries is:
212 Mining (all six industry codes of mining are covered)

221 Utilities

31 – 33 Manufacturing

All other miscellaneous manufacturing (1119, 1133, 2111, 4883, 5417, 8114)

424 Merchant wholesalers, non-durable goods

425 Wholesale electronics markets and Agents Brokers

511, 512, 519 Publishing

562 Hazardous Waste

And Federal Facilities
There are a few caveats and special considerations for some of these industries, and the EPA keeps an updated list online here: https://www.epa.gov/toxics-release-inventory-tri-program/tri-covered-industry-sectors. If you aren't sure if your industry is covered check this list out first.
2. Your business has 10 or more full-time employees.
3. You manufacture, process, or otherwise use a TRI-Listed chemical in quantities above and beyond the threshold level for that specific chemical.
When is TRI Reporting Due? What is the TRI Reporting Period?
Every year, if you meet the reporting criteria, you must submit your TRI Form Rs by July 1 using the EPA reporting tool TRI-MEweb.
The reporting period is for the previous calendar year, so in 2020 facilities will complete Reporting Year (RY) 2019.
Many businesses don't start working on TRI until the Spring before TRI us due, and this can cause a lot of pressure on your compliance team. You can actually start doing your TRI recordkeeping on a quarterly basis using your product usage and inventory records so that when June and July approach you aren't digging through a mountain of data – instead you can more easily roll up your records and focus on Form R submission.
Is TRI Reporting the Same as Form R Reporting?
Form R is the name of the form that is submitted to complete your TRI reporting. It contains information about a specific hazardous chemical (as classified by the EPA) as it is manufactured, processed, or otherwise used at your facility. Each hazardous chemical that meets the reporting criteria will require its own Form R. A facility reporting for TRI may only need to complete one Form R while another might file several.
In this way, Form R is the same as TRI reporting, it's just another way of thinking about the data you submit. Think of your personal annual income tax. The different forms you complete will depend on several factors about your income, employment etc. but it is all submitted to a central revenue agency for the same purpose; Form R reporting is part of TRI, but a complete TRI may require a number of pieces of data above a singular Form R.
It's important to note that Form R can change from year to year – so always check EPA publications to see if there are any significant changes that affect your recordkeeping. For example, the EPA added new handling for the Bureau of Indian Affairs (BIA) code, new fields for adding additional information to Part II section 9.2, and updates to section 6 to improve handling of waste treatment.
What Gets Reported in TRI Reporting?
The EPA is interested in collecting information about chemicals that can contribute to significant human health effects (both chronic and acute) and adverse environmental affects. These chemicals are listed as TRI-Listed Chemicals, and there are (at the time of writing) 595 individual chemicals on this list. These hundreds of chemicals fall under 33 different categories.
Carcinogens

Persistent Bioaccumulative Toxic (PBT) Chemicals

Dioxin and Dioxin-Like Compounds

Environmental Toxicity

Many others
TRI-Listed chemicals can and do change, so it's important to closely monitor the EPA's website and press releases regularly. New chemicals can be added, and some chemicals may be removed based on the latest research about their impact on health and environmental quality.
The EPA provides a webpage that gives you the option of downloading a copy of the latest TRI-Listed Chemicals list in either PDF or Excel format here:
https://www.epa.gov/toxics-release-inventory-tri-program/tri-listed-chemicals
We recommend you review this list regularly.
How to Submit Your TRI Report
The TRI report must be submitted via the EPA's online reporting tool, known as TRI-MEweb. TRI-MEweb can be accessed online here: https://cdx.epa.gov/CDX/Login
TRI-MEweb is a web platform that allows manufacturers to submit their Form R data digitally to the EPA more quickly and easily than the old paper method. However, there are a few things to keep in mind when using TRI-MEweb:
You must first register for a Central Data Exchange (CDX) account with the EPA before you can start preparing your online forms.

TRI-MEweb can undergo changes each year, so you should also read and review any EPA publications before you begin using the tool each reporting year.
For example, for the reporting year 2018 the EPA added a new page for metal compounds that allowed reporters to indicate if you exceeded thresholds for both metal compounds and the parent metal. Furthermore, EPA added the ability to define subcategories of use for each activity type (manufacture, process, otherwise use).
Can TRI Change from Year to Year?
Although TRI reporting is a regular, annual event for manufacturers, the specifics of what is required in a TRI report can very from year to year. Based on data from previous years, scientific research, and regulatory-industry work groups, the EPA can and does publish changes to the EPCRA regulation throughout the year. These changes must be accounted for when doing your own TRI report – if they affect the year for which you are currently reporting.
The most common example of the types of changes you are likely to see is the reclassification of certain chemicals from one category to another. These chemical categories prescribe the threshold limits and other calculation factors for groups of chemicals – so if a chemical you process, manufacture, or otherwise use gets recategorized pay particular attention to the new reporting requirement(s).
Another type of change you may see from year to year are changes to de minimis levels, which can include or exclude specific chemicals from your report based on the change and your usage quantities.
Both types of changes can be sources of accidental non-compliance if you fail to take them into account, with one of the most common errors being misreporting or failing to report a chemical in your TRI based on last year's threshold requirements.
Ultimately, the best practice here is to monitor all EPA publications regarding TRI reporting requirements throughout the year. We recommend setting aside a few hours per quarter to read over the EPA's website and press releases, paying attention to any and all TRI changes. If there are any announced changes, pay careful attention to which reporting year is affected and then review your chemical inventory to see if any of the affected chemical is present in your operations. You should have some sort of system in place that flags chemicals as being affected / of importance for TRI – some companies use spreadsheets, some using enterprise chemical inventory systems, and others use Environmental Management Software to track these flags.
How to Do TRI Reporting?
Determine if you are required to submit a TRI report based on your NAICS code, number of employees, and if you use TRI-reportable chemicals.
Review the TRI chemical list and any EPA TRI regulatory publications for updates that affect your industry.
Compile a list of all the TRI-reportable chemicals you manufacture, process, or otherwise use at your facility.
Using your manufacturing records, validate which ones exceed the reporting threshold for their category.
Register for a Central Data Exchange account with EPA or log into your business' account for TRI-MEweb.
Complete a Form R for each chemical exceeding the report threshold. You can also use a TRI reporting software like ERA TRI Software which completes the Form Rs for you from your raw chemical and usage records and uploads your digital submission.
Complete your TRI submission.
Keep all your paperwork on hand in case of an audit or you need to make amendments to your report.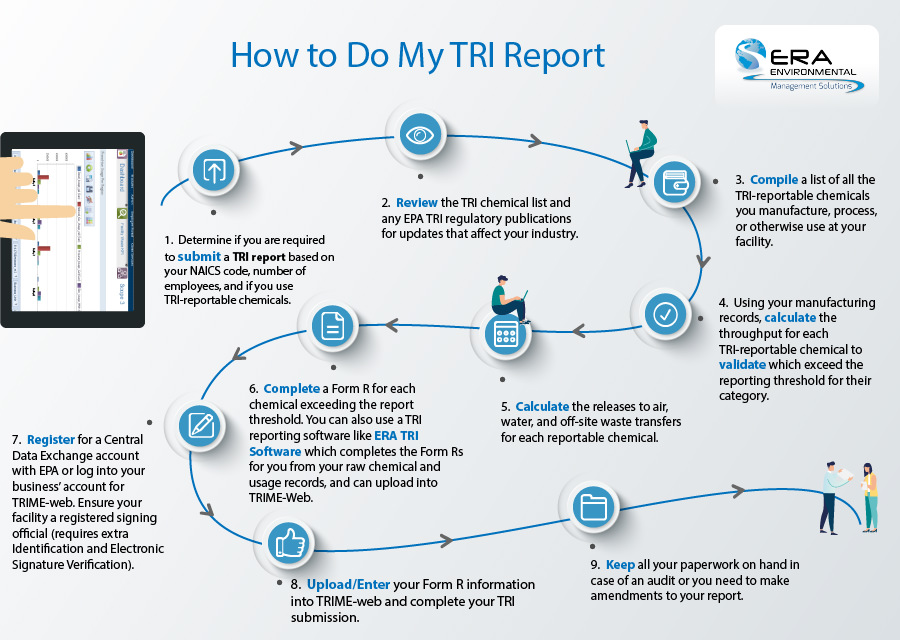 What Penalties are Associated With TRI?
The EPA can audit your facility and apply many penalties for TRI noncompliance. The only guaranteed way to avoid these fines is to do a thorough job on your TRI Form Rs the first time through. An EPA TRI Audit can be stressful, cost you a lot of money, and generally open the door to a lot of risk. However, there are some
If you notice any issues in your TRI reporting after you've submitted it through TRI-MEweb, you can self-disclose to the EPA as a way of avoiding penalties. For this reason ERA is a strong advocate for doing a TRI self-audit of your TRI and EPCRA recordkeeping each year to ensure that you aren't accidentally out of compliance. There is an EPA TRI Audit Policy that is designed to help facilities that are noncompliant with TRI.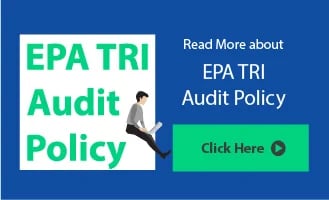 Common TRI Report Mistakes
Because TRI reporting is such a large and comprehensive report for a wide swath of industries, there are bound to be common TRI mistakes that EPA auditors see year after year. Your best defense is to familiarize yourself with them and make sure you don't make those mistakes yourself. In fact, some of these TRI mistakes are so common the EPA issues annual warnings about them during TRI reporting peak season:
Forgetting to include a signed certification statement.
Incomplete Form Rs, or "grouping" 313 chemicals for convenience.
Estimating threshold determinations instead of doing the math. If the EPA catches you making assumptions about report requirements you will be fined.
Overlooking non-manufacturing activities like equipment cleaning. There are limited exceptions to the "manufactured, processed, or otherwise used" rule.
Ignoring SARA 313 chemicals that are in alloys or mixtures.
Failing to report coincidental manufacturing. SARA 313 chemicals created as a by-product are still reportable.
Forgetting that SARA 313 chemicals can exist as residue in waste containers. This can be tricky to report, but an EPA auditor will know to look for these often-overlooked reportable chemical traces.
Not understanding how to properly claim TRI air credits and use your waste management records correctly.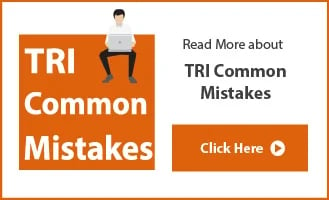 How Long Does TRI Reporting Take?
This is a bit of a trick question, because the answer depends on two things:
How many TRI-regulated chemicals do you release into the environment

How often you spend time rolling up chemical usage data for your organization
There's no cookie cutter timeframe for how long a TRI report will take to generate and submit, but a good gauge is the number of reportable chemicals you use. For every reportable chemical you'll need to complete threshold determination calculations to evaluate if the quantity released requires a Form R to be submitted. So, the more regulated chemicals present at your facility, the more threshold determinations and the more potential Form Rs you'll have to generate. From that point on, the length of time it takes to report will vary according to experience of the reporting employee, the speed of the tools they use, and availability of the data they need to do the report. Which brings us to factor #2…
If you invest time throughout the year on data maintenance, you'll spend exponentially less time generating your final TRI report.
Many environmental managers treat TRI like an annual event, much like an annual federal income tax return. However, the most successful EHS teams who spend less time overall on TRI reporting take a different approach: the best way to manage your TRI reporting obligations to keep up with and maintain chemical usage records and waste tracking on a monthly basis… rather than trying to roll up a year's worth of data in one long sprint.
Essentially, TRI is an annual summary of your chemical releases, which means it is built up of data collected in smaller chunks throughout the year. Most EHS professionals will do the vast majority of threshold determinations and other calculations near the end of the reporting period – but the data needed for these calculations should be available and ready to be rolled up if you do your due diligence frequently.
We recommend doing monthly data collection and validation of usage records, etc. but have seen many organizations find success with quarterly roll up. After helping with hundreds of TRI reports we've found that the most common cause of EHS managers spending 12-hour shifts and working through headaches is realizing they are missing vital pieces of data from months long past. There's nothing worse than needing to crunch numbers for a major report and finding out that you're missing required data – data which is now long buried under and forgotten. The more frequently you roll up the data you'll use in June for TRI, the easier and faster your reporting will be.
It's worth noting that there are commercially available software solutions which can handle the threshold calculations for you and format all your data into Form Rs, significantly reducing your TRI reporting time. Instead of crunching the numbers yourself, you can act as a reviewer to simply validate the report before submission.
What is the De Minimis Exemption?
The De Minimis Exemption is an important reporting feature that often goes overlooked or forgotten amongst TRI reporting facilities. De Minimis is a reporting exemption which allows facilities to disregard certain minimal concentrations of non-PBT chemicals in mixtures when you are doing your threshold determinations to see if you need to report for TRI.
The criteria for when you can apply the De Minimis is dependent on the type of chemical, and there are several exceptions to the rule. So before you make any assumptions about using the De Minimis exemption do your due diligence.
Here are the important scenarios which do affect if you can use De Minimis :
Do not use De Minimis if the manufacture of an EPCRA section 313 chemical – unless if that chemical is manufactured as an impurity and remains in the product distributed in commerce or if chemical is imported below the appropriate De Minimis threshold.

Do not apply De Minimis for any by-product manufactured coincidentally as a result of manufacturing, processing, or waste management.

Do not use De Minimis exemption for any PBT chemical or PBT category. There is one exemption to this rule: you may apply De Minimis to lead only if it is contained within stainless steel, brass, or bronze alloy.
What are TRI De Minimis Thresholds?
In order to apply the De Minimis exemption to chemicals in your TRI report, they must fall under a certain threshold. The Environmental Protection Agency sets these thresholds based on the severity of the impact of these chemicals. There are also several special rules that dictate how the thresholds are applied.
The EPA maintains a list of De Minimis thresholds. For your convenience we've supplied a table version of the De Minimis thresholds:
| | | |
| --- | --- | --- |
| Chemical or Chemical Category Name | CAS Number or Chemical Category Code | Threshold (lb,unless noted otherwise) |
| Aldrin | 309-00-2 | 100 |
| Benzo[g,h,i]perylene | 191-24-2 | 10 |
| Chlordane | 57-74-9 | 10 |
| Dioxin and dioxin-like compounds category (manufacturing; and the processing or otherwise use of dioxin like compounds are present as contaminants in a chemical and and if they were created during the manufacturing of that chemical) | N150 | 0.1 gram |
| Heptachlor | 76-44-8 | 10 |
| Hexabromocyclododecane category | N270 | 100 |
| Hexachlorobenzene | 118-74-1 | 10 |
| Isodrin | 465-73-6 | 10 |
| Lead(this lower threshold does not apply to lead when it is contained in stainless steel, brass or bronze alloy) | 7439-92-1 | 100 |
| Lead compounds category | N420 | 100 |
| Mercury | 7439-97-6 | 10 |
| Mercury Compounds Category | N458 | 10 |
| Methoxychlor | 72-43-5 | 100 |
| Octachlorostyrene | 29082-74-4 | 10 |
| Pendimethalin | 40487-42-1 | 100 |
| Pentachlorobenzene | 608-93-5 | 10 |
| Polychlorinated biphenyl (PCBs) | 1336-36-3 | 10 |
| Tetrabromobisphenol A | 79-94-7 | 100 |
| Toxaphene | 8001-35-2 | 10 |
| Trifluralin | 1582-09-8 | 100 |
TRI Reporting for Metals
The Metals industry faces some unique challenges for TRI reporting, particularly when it comes to understanding what needs to get reported. There are a handful of special exemptions and rules just for cutting metals, for example. The TRI Article Exemption can be difficult to track and report properly, oftentimes leading to fines.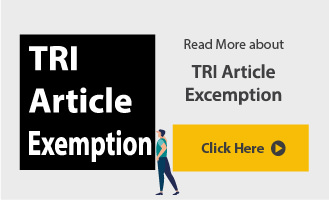 If your facility processes several different types of metal compounds (for example nickel sulfate and nickel oxide) you should base your TRI threshold determination on the total weight of all nickel compounds processed (for this particular example).
But if your facility processes both the "parent" metal as well as one or more compounds, you must make separate threshold determinations for each. This is because the EPA has both separately listed as EPCRA 313 materials.
On top of that, if you exceed the threshold for both the parent and compounds, the EPA accepts one combined Form R for both. If you choose this option you should list the name of the metal compound category on the Form R.
TRI-MEweb was recently updated to allow filers to indicate whether the Form R contains data for both a parent and compound.
This is just a short summary of how to do TRI reporting for the metals sector. ERA has a complete guide focusing on the unique challenges and exceptions that metal sector EHS professionals should be aware of.
What is the Goal of TRI Reporting? How is TRI Data Used?
The ultimate goal of TRI reporting is to provide information to the public about the chemical exposures they are at risk for based on the operations of the facilities around them. In order to facilitate this knowledge sharing, the EPA is responsible for analyzing, rolling up, and publishing the TRI data that is submitted via TRI-MEweb.
A few weeks after the July 1 deadline, EPA will have the preliminary dataset available and will continue to run analytics on it until close to the end of the calendar year. In January of the following year, all the TRI chemical data, including detailed specifics about your facility will be published in a public ally-accessible database known as ECHO (Enforcement and Compliance History Online). Click here for 3 tips to stay off the EPA ECHO list for TRI Compliance.
TRI data is used by the EPA to determine which chemicals and emissions should be prioritized for further regulatory action so it is extra important to make sure you aren't over or under-reporting… it could end up hurting you in the long run by helping create regulations which aren't a good fit for industry.

TRI data is reviewed by the EPA auditors to check if specific facilities are in compliance with community/state/federal air quality regulations – despite cuts to the EPA they do still actively pursue these enforcement cases as a priority.

ECHO is made available to the public, community groups, and environmental advocacy groups use for their own purposes and queries. In this way, you can consider doing TRI properly an act of social sustainability and TRI corporate social responsibility.

You can also use and compare TRI data between your organization's facilities to benchmark performance and to share best practices if one facility was able to decrease releases of a specific chemical compared to the others.
This is important for manufacturers to understand: ECHO data isn't just for the public; you should use it too to self-audit your TRI recordkeeping for the year.
Nora Lopez, the former TRI Coordinator for Region 2 is someone who has done hundreds of TRI audits and on-site inspections – she worked with ERA to create a free reference guide that teaches you how to access, understand, and use ECHO to problem solve your TRI report before you submit.
This Blog was Co-Authored By: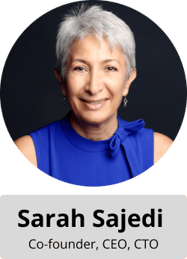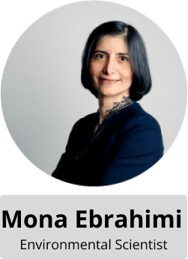 Alex Chamberlain is a writer for ERA Environmental Management Solutions.