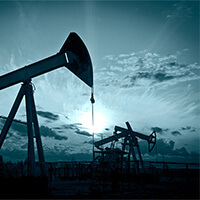 ERA was at the 2015 Oil & Gas Environmental Conference (OGENV) in Dallas, Texas recently and we were invited to give a presentation on Conducting and Preparing for a World Class Environmental Audit.
Want to see our other OGENV Presentations?
Click here for Tank Emissions Software: What You Need to Know First
Click here for Building a Compliance Management System for the Oil & Gas Industry
It's a topic we are passionate about and we're happy to be able to share the presentation with you here. While this slideshow was presented for Oil & Gas manufacturers and refiners, the principles also apply to any manufacturing facility. If you have any questions about environmental audits, or about tank emissions management, let us know in the comments.
Being ready for an environmental audit boils down to a few fundamental factors:
Environmental data collection and storage - is it accessible, transparent, and trackable?
When preparing for an audit, try to anticipate the needs of your auditor. Does this filing system or process make sense to an outsider?
Auditors will have reviewed your permit and reporting requirements. Have all that information easily available for them right from the start.
Want to improve your EH&S Audits for your refinery, tank farm, or other petrochemical facility? Learn how below: