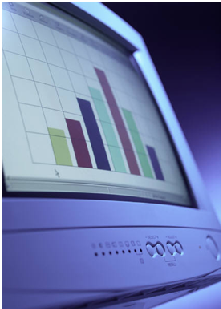 A recent opinion piece from Jeff Benavides on Environmental Leader gives some fantastic insight into how your facility's environmental management relates to the facility's other fundamental operations.
In particular, several important issues that we've always strived to emphasize in this blog get highlighted, particularly around environmental data management best practices and getting support for your sustainability initiatives.
It's no secret that great environmental data management is the foundation of any successful EH&S department - in fact, EH&S professionals are getting more and more vocal about it.
Here are a few key points Benavides makes in the article:
"Know your numbers – It's a tough economy; whether you are consulting or selling, make sustainability and the costs associated easy to understand. Clear data makes it easier to sell a project at all levels.
Increase and leverage your visibility – Your agenda and responsibilities have become very popular. Lots of people want to participate or collaborate on the projects you are doing. Start or join a green team where you work. Build relationships across departments, especially with those you may not have had the reason to form in the past. Address the enormity of the issues and opportunities presented to gain support for your projects. As you lead the sustainability efforts, you will be afforded great opportunity to grow within your organization and elevate your expertise across multiple buildings or the whole portfolio.
Partner with a campaign – A quick way to jump-start or heighten the visibility of your reduction and sustainability effort is to join a national campaign, call to action, competition, or awards program. Great resources, press and media opportunities, and outlets for recognition are almost always offered. Some examples are the ENERGY STAR Pledge, BOMA 7 Point Challenge, IFMA Energy Challenge, ASHEEnergy Efficiency Commitment."
You can read the full article here. It is definitely worth your time.