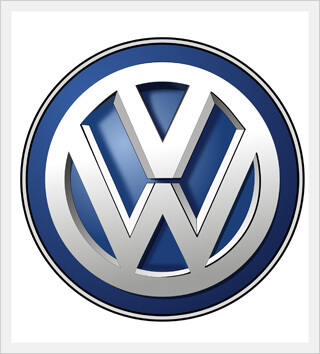 Volkswagen has recently garnered a lot of attention for its environmentally responsible initiative, Think Blue. The Think Blue Program has played an important role in the Chattanooga manufacturing plant's recent Edison Green Award and LEED certification.
Think Blue is a corporate sustainability program that is, quite simply, done right.
But there's no secret to VW's recipe for success. It's all about taking the elements of a sustainability program and making sure you execute properly.
It doesn't matter if you're part of an international chain of facilities like VW, or are a small business owner with only a few emission sources, you too can implement a sustainability program that will give you long-term success and immediate gains.
While every sustainability campaign should be unique for each business, by ensuring your program has these proven elements you can capture the same kind of success.
So, what exactly are the elements that VW used?
Quantifiable Goals
VW has set firm and measurable targets for itself, including timelines and deadlines. Overall, it plans on improving its environmental performance by 25% by reducing water usage, increasing renewable energy sources, reducing waste, reducing CO2 emissions, and reducing other air emissions.
The Think Blue program takes it a step farther by developing key performance indicators (KPIs) that VW will use to constantly monitor its performance year round. That way, environmental performance becomes a year-round concern and not something that gets attention only during reporting time.
Successful corporate sustainability programs all have real and concrete goals that can be tracked and measured over the entire year. Having these quantifiable goals will make it much easier to determine what activities are helping or harming your progress, and how you'll best solve these issues.
Measuring throughout the year will make it possible to address sustainability roadblocks as they occur and not after they've already compromised your compliance.
Communication is Key
The Think Blue Program gets communicated across VW through all sorts of channels, both internally and externally. And communication is what keeps everyone involved and aware of what it will take to be successful.
That's why Think Blue can be found in VW's internal newsletters and press releases. It's a big marketing tool in addition to an internal business philosophy. Think Blue is also communicated as part of VW's public sustainability report. (If you're thinking of writing your own sustainability report, read this first).
What's also vital is that Think Blue gets talked about by all levels of the business, including mechanics on the shop floor, top executives, and environmental experts. Everyone provides feedback and ideas, and it's a top priority for everyone.
By having executive buy-in, Think Blue is empowered to make a real difference in operations, and involving those who work hands-on means action plans from the top actually get executed every day.
Blend Sustainability with Corporate Social Responsibility
Volkswagen's Think Blue Program does more than just corporate sustainability: it also integrates corporate social responsibility (CSR) projects and messaging. For example, Think Blue emphasizes raising public awareness of ways to save fuel, and even recently started an ideas contest for high school students to create new ways of saving water and energy.
Even though these activities don't necessarily contribute to VW's corporate sustainability in the traditional sense, it increases communication internally and externally about Think Blue and grows its scope.
If you're developing a sustainability program, seize the opportunity and incorporate CSR activities as well. Because the two are so closely related, you'll be doing a lot of the same activities and even measuring the same KPIs in many cases.
And because corporate social responsibility programs are typically more public facing, they generate far more PR buzz and added income from increased sales. That PR momentum can be just the thing that pushes difficult or more costly sustainability plans to fruition. If you treat your CSR and sustainability programs as separate entities, you'll get a lopsided picture of how your efforts are paying off.
But combine the two and you'll just be seeing progress and profits all around.
Corporate Sustainability Programs Steps to Success
Naturally, your sustainability & CSR programs will be unique to your goals and industry, but as Think Blue illustrates, there are a few key steps that can make the difference between a standard sustainability plan and one that will get some real attention:
Set goals and timelines – but make them concrete and achievable.
Use real environmental data and KPIs that you can consistently monitor.
Communicate it often and with everyone. This isn't just the responsibility of your EH&S department.
Get executive buy-in so that you can make a real difference.
Combine like projects under one umbrella and share resources. You'll get farther with less and see greater gains.

Alex Chamberlain is a writer for ERA Environmental Management Solutions.