As an EHS professional, you should be familiar with various steps that are involved in the Tier II reporting process. Whether you have been completing Tier II reports for years or you are still learning the process, it is important to understand your calculation options and choose the right maximum and average calculation method for your specific operations.
In this article, we will focus on the technical aspects of Tier II inventory calculations. We will also explore the pros and cons of each method along with recommendations based on facilities that have taken advantage of each method before.
This article will outline:
The process flow of Tier II.

The pros and cons of each data calculation method.

Document submission steps and software.
What are the Tier II Reporting Steps?
Before discussing the details of data calculations for Tier II reporting, it is essential to highlight the Tier II reporting process. The record-keeping process is often in multiple steps and this is essential in compiling report data. The first step is to collect chemical inventory data. This can be done using all the SDSs of the chemicals that are used within your facility and taking note of their GHS hazard classification to ensure accurate reporting of potential hazards. You must identify all the hazard classifications for the on-site materials.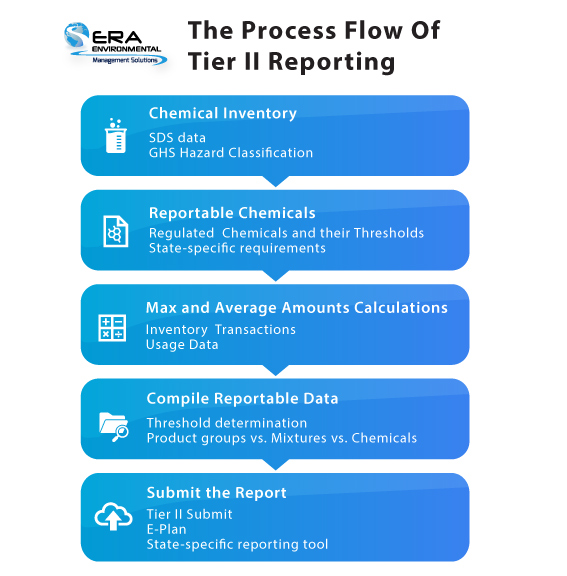 After compiling all the SDSs of chemicals you must take note of all the reportable chemicals. Make sure you assess the chemicals and their reporting thresholds to avoid over-reporting and take note of your state-specific requirements. Remember to consult the list of lists along with your state's list of EHS chemicals for TPQ values for your chemicals. For SARA 312, the minimum threshold is 500 pounds. For your report, you may use whichever value is less from either the TPQ or the SARA 312 threshold.
To complete the maximum and average amounts on site of each chemical present at your facility for your report, there are various calculation methods that you can utilize. These calculations can be completed using inventory transactions and/or usage data to provide a comprehensive picture of the hazardous chemical quantity within the facility. These calculation methods have various pros and cons depending on your inventory type and these will be addressed in the following section.
After calculating the maximum amounts, determine the thresholds of each chemical and evaluate which chemicals exceed the thresholds. Also, decide if you will be grouping your chemicals or reporting them individually. You can find out more about grouping chemicals from ERA's Tier II tips blog.
The final step in this process would be to create your report and submit your Tier II report before the deadline. You may use various reporting software such as Tier2 Submit or E-Plan.
Tier II Data Calculation Methods
The four data calculation methods that you can use to determine your maximum and average amount on site include:
Standing Inventory.

Purchase Records.

Calculated inventory.

Usage records.
Method 1: Standing Inventory
As suggested by the name, method one is inclusive and considers all the inventory items that are and were present on-site during the reporting year. In this method, you must either physically check the inventory in your facility or check any automated inventory tracking systems that you may use then use the data for your maximum and average amount calculations. If your company has frequent standing inventory data, then this option will be ideal for you. Some automotive companies use this in conjunction with other calculation methods because it can help with the effective tracking of bulk materials.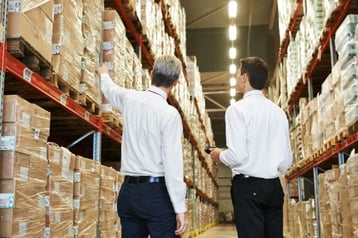 Pros: The advantages of the standing inventory method include having the actual amount onsite at the time of inventory. This method captures almost everything onsite, but keep in mind that sometimes not all information for the chemicals may be available. This is an easy and straightforward approach to data collection because the information will readily be available for your Tier 2 filing.
Cons: The main constraints of this method include an increased need to take inventory frequently and this may not be a feasible option for all companies. Some companies have low inventory turn over and their records only significantly change every few months. This process also requires additional record keeping which your facility will have to consider.
Method 2: Purchase Records
This method estimates the amount on-site for each chemical based on purchase records. Purchase records can also contribute to the usage records because they show a clear picture of the items that have been purchased by the facility in a given time. This method is generally used by companies that purchase materials and store them in bulk on-site - for example, some plants such as aluminum extrusion facilities do not have standing inventory data readily available, but they have extensive usage data of their alloy purchases. They purchase large quantities of these alloys; therefore, they have useful records for estimating the maximum amount available. If your plant is heavily process-based such as the above-mentioned example, using purchase record calculations may be the right option for you to meet your Tier II reporting requirements.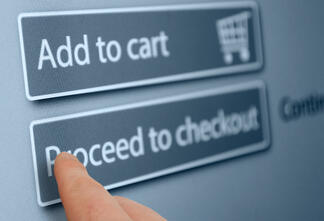 Pros: The biggest advantage of this method is that the information is readily available data from purchasing and/or accounting. The data for purchases is easy to obtain because all companies track their purchases effectively for financial tracking and budget plans. If you don't have a lot of faith in your chemical inventory recordkeeping, but you are confident in your organization's financial accounting, purchasing records can fill the gap between EH&S and operational data needed for Tier II. This method is also a good reference for materials that are not tracked by usage such as batteries.
Cons: This method also comes with many limitations: the calculation result may not directly reflect your inventory because some items are purchased and not stored on-site or may be used to refill tanks which means only a certain amount is ever on site. This option also does not consider inventory that was carried over from the previous purchase tracking period. Just as all the other options this calculation also includes additional recordkeeping and poses the risk of over-reporting for bulk stored materials. To avoid this, pay particular attention to those purchased chemicals which have specific storage requirements (off site, in a tank, etc).
Method 3: Calculated Inventory
Calculated inventory is useful when you constantly monitor your inventory and record all the transactions concerning each chemical. The frequency of monitoring varies by facility, but the recommended minimum frequency is monthly monitoring. In this method, you must track initial stock, positive transactions, and negative transactions such as usage, rejects and returns and use the values for the calculation. It accounts for both purchases and usage of the chemicals on site. If your facility tracks these records, then this calculation method would be ideal for you.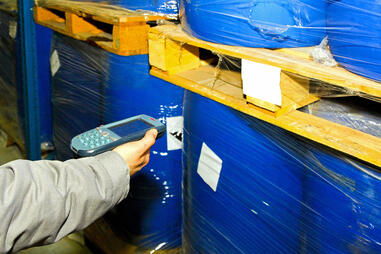 Pros: This option has an edge over the others because it is comprehensive and considers all incoming and outgoing inventory. This is ideal for facilities that have high material and supply turnover and frequent transfers.
Cons: The disadvantages of this method include that it requires detailed inventory tracking and close monitoring. Out of all the options, this method has the most extensive record-keeping which may be inconvenient if your facility has low inventory turnover.
Method 4: Usage Records
This method tracks the inventory based on usage records. It estimates the amount on-site for each chemical based on usage in each time interval. Companies that do not have reliable or available inventory data can take advantage of this calculation method because it requires less inventory tracking. This option is also useful if your company has large datasets and a high material consumption rate. Automotive facilities that have complex inventory transactions and high material turnover often take advantage of this reporting method because it provides a good estimate of their maximum amount on site.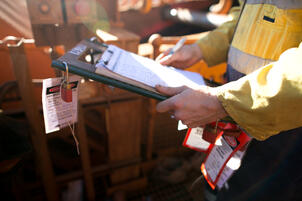 Pros: The main pro for this method is that it requires the least amount of record keeping of all the data collection options. This option is good for when your facility has limited, or complex inventory data as mentioned above.
Cons: The downside of this calculation method is that it may not capture ALL required data and is prone to overlooking bulk purchases or batteries. This is a similar shortcoming as with purchase data. It also does not reflect materials sitting onsite but not being used and has the risk of over-reporting for bulk stored materials.
You may use the usage record calculation method in conjunction with other methods for different chemicals in case there is some usage record information available for other materials in your facility. For example, if you have bulk items that are tracked by purchase records but other items that have a high turn over and need to be tracked by usage, you may combine any of the above methods to form a full and comprehensive report for your Tier 2 filing. ERA's Tier II reporting tool allows you to select as many calculation methods as you would like for your chemicals, to ensure optimum inventory tracking.
To summarize these Tier II reporting methods, here is a pros and cons table that will be useful in determining the method of record tracking that is ideal for your facility.
PROS and CONS of Tier II data calculation methods
PROS
CONS
Calculated Inventory

Takes various positive and negative material transactions into account.


Great option for facilities with high material turn over and transfer.

Requires very detailed and frequent inventory data.


Highest recordkeeping requirements of all methods

Standing Inventory

Straightforward approach.


Captures almost everything onsite.


Shows the actual amount onsite at the time of inventory.

Frequent inventory requirement.


Not feasible for all companies.


Additional recordkeeping.

Purchase Data

Readily available data from purchasing/accounting.


Great reference for materials not tracked by usage.

Does not consider carry over from the past.


Additional recordkeeping.


Risk of over-reporting for bulk stored materials

Usage

Least amount of recordkeeping.


Great option for facilities with limited inventory data.

Does not consider carry over from the past.


Additional recordkeeping.


Risk of over-reporting for bulk stored materials.
Compiling Reportable Data and Submitting the Report
Now that you have extensive knowledge of the data calculation methods, the next steps of the reporting will be just as important. After calculating the maximum amounts, determine if the maximum exceeds the defined Tier II reporting thresholds. After determining this you may decide if you would like to report the chemicals individually or as part of a mixture according to your local state requirements. Do not forget to aggregate the amount of EHS in your facility to determine if the threshold has been exceeded. Once you have all the chemicals that exceeded the threshold at any point during the reporting year, then you are ready to submit your Tier II report.
When you are ready to submit, you must create your report. If you are using ERA's Tier II report system, you can simply create a Tier II project, select your calculation methods and information to include, then fill in the forms by importing the stored data directly into the Tier II reporting software. Do not forget to validate your Tier II report before submission.
You may submit the report using the submission software of your choice such as Tier2 Submit Software or E-Plan. Remember to check your state specific requirements for submission software. If you are wondering which software you should use for your Tier II report, you can gather more information from ERA's Tier II reporting software blog. A detailed explanation of these platforms is also provided in our Tier II Reporting Overview Blog along with a link to an EPA training PowerPoint for the Tier2 Submit Software.
If you would like to know more about Tier II best practices, Download the Tier II checklist by clicking the button below!

Kundai Mufara is a Science Content and Technical Writer at ERA.