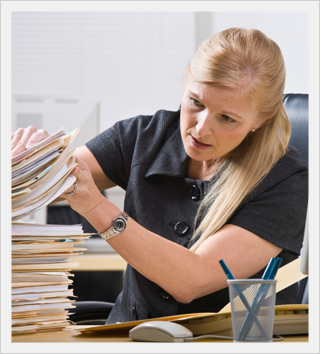 The European Union chemical regulation known as REACH (Registration, Evaluation, and Authorization and Restriction of Chemicals) is keeping many exporters to the EU on their toes. REACH prohibits certain chemicals known as Substances of Very High Concern (SVHC) from being present in finished product imported to the EU.
In addition to providing a list of SVHCs that today's manufacturers should be familiar with, ECHA (the European Chemical Association) is also dedicated to continuously updating that SVHC registry as research permits with SVHC candidates.
You can find the candidate list online here.
It is vitally important that EH&S managers familiarize themselves with this candidate list. Because REACH compliance hinges on cooperation between entire supply chains, it can take a great deal of time to remove an SVHC from each tier. The most successful EH&S managers are those that begin working to remove candidate SVHCs that are not yet added to the official confirmed ECHA list.
The key to REACH compliance for most businesses is grounded in planning ahead and foresight.

Getting Familiar with the Candidate List
We recommend you treat the SVHC substance list as a "To-Do list". Once a chemical is listed as a candidate, the proactive approach is identify where (if anywhere) that chemical is used in your processes as well as in your supply chain.
Once a SVHC is listed as a candidate, it will undergo commentary from the manufacturing community and generally is entered on to the official SVHC list.
It does occasionally happen that a material is not made an official SCHV if there is proven and substantial commentary disputing it. However, occurrences of this are rare, and it's still best to at a minimum identify if and where that candidate is used in your processes.
Another reason for familiarizing yourself with the candidate list is that the proposals associated with each candidate are treasure trove of useful information. You'll find:
Where the product is most commonly used and for which purpose(s).
Information about the detrimental effects of the material to human health and the environment.
And, most importantly, reasonable alternatives you could use instead.
Dedicate Time for Regulatory Monitoring
The EU is a significant market for most exporters, and so it is worth dedicating time to ensuring your products are SVHC-free. In most cases this means regularly spending time monitoring the list of SVHC candidates and searching those chemicals out in your supply chain.
Most EH&S Managers are already overworked and often cannot find time to monitor international standards, however, making this straightforward principle can be more difficult than it seems.
There are a few approaches to solving this problem: the first is to book off time each month to simply check the candidate list for new entries, read over their proposals, and cross reference your chemical inventory.
The second option is to use a system that takes care of regulatory monitoring on your behalf. This often means you'll need a central database of chemicals used in your facility and a list of current SVHC that it can be compared against it. If you just have these two databases, it will speed up your process of locating SVHC.
You can take this second option a step further by using a system developed by a chemical regulatory specialist that is dynamic and updated with new chemicals regularly, meaning that you don't have to do any regulatory research or background checking.
A robust database system supported by chemists responsible for monitoring ECHA updates for you will eliminate the biggest obstacle facing EH&S managers: a lack of time.
Regulatory Monitoring and Authorization
It's also worthwhile to note that REACH allows authorization of some chemicals if they cannot be replaced and you demonstrate the risk is being adequately mitigated. This provides a temporary window in which you can use and sell Substances of Very High Concern (SVHC). While you should not rely on authorization as a permanent solution, it can be useful. Be aware that the entire authorization process can take over a year to complete - so be proactive in your monitoring and authorization applications.

Read about the authorization process online here.
You can read a more in-depth look at authorization here, including more details about best practices in getting proactive about REACH compliance.

Alex Chamberlain is a writer for ERA Environmental Management Solutions.