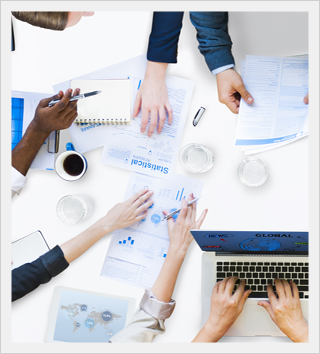 REACH (Registration, Evaluation, and Authorization and Restriction of Chemicals) is a regulation enacted to protect human health and the environment from chemicals contained in manufactured goods that are either produced in the European Union or imported to the EU.
It effectively bans certain chemicals known to have detrimental effects on human and environmental well-being.
Complying with REACH can vary dramatically depending on where you sit in your industry's supply chain and what type of product you manufacture. If you produce chemical products it may be relatively straightforward to identify which (if any) of your materials are banned by REACH. However, industries with larger supply chains may struggle.

That's why supply chain management is one of the key principles of REACH compliance. Knowing which materials are being used in your upstream supply tiers is essential, since ultimately it's you (and the supply chain OEM) that is held responsible for REACH compliance.
Swimming Upstream
Here's why supply chain management is key: it's only the business exporting to the EU that is responsible for meeting REACH requirements, which means that any upstream suppliers to your business don't technically have any regulatory obligations. Compliance is all on your shoulders.
For example, if you manufacture vehicles and want to export to the EU, you must make sure that all of the parts, fluids, and pieces are REACH compliant otherwise your finished product will be banned.
Depending on how much clout you have in your supply chain, managing your suppliers can be a challenge. Your primary goal is to work with them to eliminate any of the Substances of Very High Concern (SVHC) so that your own goods are SVHC-free. If that's not possible, you should aim to either find an alternative product from your supplier or find a different supplier entirely.
While the last option may seem drastic, having the entire EU market closed to you is a steep price to pay.
A secondary supply chain management goal should be to work with your suppliers to eliminate SVHC further up the supply chain. Generally, a supplier will be more willing to make changes if they know their existing clients will support them and stay loyal while they make adjustments.
Managing your Supply Chain
The actual mechanics of managing your supply chain can be difficult. There are two keys to doing it effectively: communication and transparency.
Both are hard to achieve, but a major component is having a good system for sharing detailed data between supply chain tiers. To comply with REACH you'll want to know exactly which chemicals are in the materials you are purchasing, and that means getting high resolution of data shared with you from anyone in your supply chain.
If you're only getting partial data about your materials from suppliers, it will be difficult or impossible to definitively prove you are REACH compliance.
Looking further upstream, your supplier should be making efforts to get better data from their suppliers so that they can definitively prove to you their product isn't harming your business. And so on and so on, up the supply chain. It's clear why removing a chemical from a large supply chain (like airbus construction) can take a long time.

The best way to get faster, more accurate chemical data shared between tiers is a secure, online database that all suppliers can submit data to. There are numerous options for making this a reality, including building your own database and hosting it online, or purchasing one of the many types of data sharing systems. Just make sure it's one designed specifically for detailed chemical data sharing – don't just use a generic database system for this task.
Best Practices for Supply Chain Management and REACH Compliance
While there is no universal solution that fits every tier of every supply chain, there is a basic process that can (and should) be put in place for any supply chain that needs to comply with REACH:
Build or implement a central chemical database that can accept some kind of digital input from suppliers (i.e. a standardize spreadsheet every supplier can use, or a shared online portal).
Ask your suppliers to provide as much data as possible via your new digital format and begin sharing data with your clients the same way. This step is often the most difficult, as typically it is only the OEM at the end of the supply chain that has the clout and size to enforce these types of changes. If you do not have enough influence yourself partner with the supply chain OEM and prove your case by sharing superior chemical information with them.
Refine and improve data sharing so that it is secure and accurate. Once you get your data sharing system running, begin working to refine it so that you can see exactly which chemicals are going into what you purchase and sell.
Aim for data sharing across entire supply chain. Since REACH is ultimately a regulation that has an impact on entire supply chains, compliance is a collaborative effort. While it's unlikely a supply chain will achieve 100% transparency, obtaining transparency around which SVHC are used and where should be the goal.

Alex Chamberlain is a writer for ERA Environmental Management Solutions.