Why Do Companies Need Accurate SDSs?
Companies manufacturing, distributing or importing products containing hazardous chemicals must have Safety Data Sheets (SDSs) for the chemicals they manage. The quality of these SDSs can vary, but the best SDSs must be accurate. In addition to data accuracy within the SDS categories, SDSs must also be up to date with applicable regulatory requirements. Companies oftentimes have old, outdated SDSs on site that can often violate OSHA and EU REACH regulations for hazard communications and contain inaccurate information. Your clients or your employees may ask for an on-demand SDS.
If you are unsure or are questioning how often you should update your SDSs, the most concise answer for the EU Reach regulation is within 12 months and for OSHA updates should be made within 3 months for SDSs and 6 months for labels. Canada's WHMIS requires suppliers to update their SDS and labels to reflect updates within 90 and 180 days respectively.
To meet the demands of companies handling hazardous chemicals, the requirements for clear communications regarding the hazards posed by chemicals relies on an SDS authoring process that works with ease and convenience in mind for changing chemical regulations. ERA is introducing an SDS on Demand authoring process that allow facilities to easily generate SDSs and labels independently.

Diagram: How SDS on Demand Works
How Can a Company Generate an SDS Document?
For companies that would like to author their own SDSs on Demand independently, the ERA system walks the user through the process of authoring with helpful prompts to deliver the highest level of accuracy quickly without the exorbitant costs of a full SDS Authoring Suite and authoring being performed by a chemist. ERA's subscription SDS service offers a wide range of SDS authoring options, helping you author as many or as few SDSs as you need, on your own to fit your authoring needs.
The ERA Master Chemical Lists is the backbone of the ERA SDS Authoring Software, maintained by a team of ERA scientists. This comprehensive list of regulatory information ensures regulatory accuracy by retrieving information from the Globally Harmonized System to recommend hazard classifications. ERA allows users to define the regulatory body they would like their SDSs to follow and mask CAS/Chemical names. With accurate chemical information guided by the ERA system, your self-authored SDSs will help your facility achieve full accuracy and compliance with ease. The best part is, you reduce mitigate all the risks associated with supply chain issues, non-compliance, litigation, and employee safety. With ERA's easy SDS authoring, your facility can prevent fines, noncompliance, and safety issues. OSHA estimates that accurate hazard communications can prevent 43 fatalities and 585 injuries and illnesses annually.
Improve your SDSs
ERA's on demand SDS on Demand Authoring allows industries that manufacture, blend, or distribute chemicals to have clear data regarding the chemical hazards and classifications of the blends and create the necessary:
Safety Data Sheets (SDSs)
Technical Data Sheets (TDSs)
Labels
Certified Product Data Sheets (CPDSs)
SDSs can be authored to be aligned with GHS regulatory requirements – for any country including OSHA's Hazard Communication Standard for the United States, revised in 2012, Canada's WHMIS -2015, Europe's CLP (Classification, Labelling and Packaging) Regulation and more. Learn more about SDS Best Practices. Download your copy of SDS Authoring and Management Best Practices now.
What We Provide with Our SDS on Demand Authoring Service
Classification Reliability & Vendor Communication
Classification reliability requires having the most accurate raw chemical data about your materials. ERA hosts and references multiple regulatory resources before making any final determinations for your SDSs. There are plenty of resources to cross reference for accurate chemical information, but we recommend companies to use three to five sources consistently to keep up with chemical regulatory information. The European CLP (Classification, Labelling, and Packaging) Regulation, Chemical Classification and Information Database (CCID), and the Ecotoxicology Database (ECOTOX) are sources that are trustworthy and reliable for the most up to date chemical information used in your SDSs.
SDS data not only lists facts about products and chemicals. It also communicates changes in your chemical data to ensure SDS accuracy, especially when it comes to vendor communications. Sharing secure information and data helps companies avoid unrealistic conservative classifications using wide ranges. Companies may have concerns sharing information about the chemical composition of their products; therefore, ERA utilizes CBI (Confidential Business Information) to hide proprietary information or trade secrets from SDSs without removing important hazard information.
With ERA's SDS on demand authoring service, your vendors can have all versions of SDSs to keep track of product revisions and changes over different reporting periods. Having reliable data and communicating that information throughout the supply chain guarantees a safer work environment for companies and their clients.
Risk Management
Managing organizational risk is another best practice for organizations managing hazardous chemicals. ERA's easy SDS retrieval through digital safety data sheets help companies assess risk and communicate proper instructions and safety actions to take. Companies using old versions of SDSs can cause risk and compliance violations in the event of a spill or exposure, especially when shipping and transporting hazardous chemicals. Therefore, we recommend to companies to increase their SDS accessibility in order to give company employees access to clear work instructions based on SDS hazards. One of the innovative ways ERA is making SDS hazard information more accessible is by making it available via mobile application. Companies can easily upload data from ERPs or third-party software providers to maintain an SDS library of all product revisions and changes and securely share SDSs via email or a secure digital portal. This helps employees with potential exposure to materials and chemicals have the SDS-specific information at hand in case of workplace risks and emergencies. SDS accessibility helps organizations stay ahead of risk with best practices for good occupational health and safety for workers.
Regulatory Demands Worldwide
In OSHA's top five violations of 2019, Hazard Communication was cited as the third most cited standard. Under the OSHA Standard, producers and importers are required to classify chemical hazards to workers through a hazard communication program labeling, training, safety data sheets, and more. The need for clear and accurate information is urgent. Improving your methods around SDS Authoring is the first step in maintaining a safety program for managing chemical hazards and risk. In the coming future as regulatory bodies all over the world place stricter guidelines on companies handling hazardous chemicals, we encourage companies to demand the highest standards of accuracy with their SDSs.
This Blog was Co-Authored By: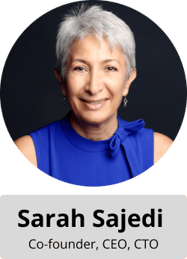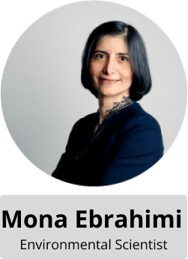 Carla Samuel is a writer for ERA Environmental Management Solutions.