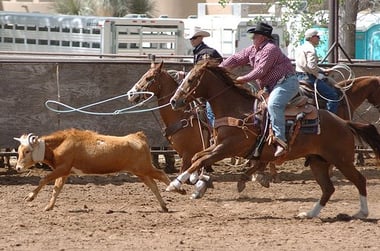 ISO 14001 certification is one of the best ways to demonstrate to the world that your business is environmentally responsible and sustainability-minded. This is why so many big name companies (and a lot of small ones too) are getting on board with ISO 14001 standards. In fact, since 2004, the number of ISO 14001 certifications being achieved grew by 70 percent! So, how did they all get to this point?
The core of ISO 14001 is to have a strong environmental management system (EMS), digitial or otherwise, that is in charge of monitoring, evaluating, and acting on your business's environmental impact.
It's all about creating a foundation for internal communication between all levels of your organization.
That means environmental reports, proper documentation, and environmental champions in the company - both in the upper management offices & on the shop floor.
A lot of our readers are currently in the process of getting ISO 14401 certified or are considering it for their businesses.
It can definitely be worth it, if you're willing to put in the work. Luckily, there are ways to make it easier, like already having an environmental data management system in place or having top-level execs who understand the benefits of a strong EH&S department.
But if you're still feeling unsure, or have a manager that isn't quite convinced yet, we've rounded up a few links that should help you get a better picture and help you make a stronger argument.
From some top-performing & small businesses that have followed the ISO 14001 checklist to straight-forward guides, these ISO 14001 links are a great place to begin your ISO 14001 journey:
One of the first steps to reaching ISO certification is to evaluate your organization. If you'd like a free evaluation, request one by clicking the button below.
Photo: familymwr

Alex Chamberlain is a writer for ERA Environmental Management Solutions.