ERA Incident Management Software is setting the benchmark for the new age of incident reporting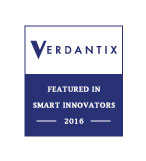 Incident management and reporting is one of the most important elements of a successful business. Here's how to make sure you're using the right tool to for the job.
Choose a Solution that Innovates and Meets all of your Business Needs
In Verdantix's most recent report on Incident Reporting and Management Software, ERA was recognized by the top independent research and consulting firm as being one of the world's visionary innovation leaders.
ERA's multi-tenant Incident Management Software received a perfect score in meeting all of the most in-demand software capabilities, including out of the box incident analysis tools, audits and CAPA tools, user-friendly configuration, a native mobile app to log incidents on the fly, and more.
The Verdantix report lists ERA as one of the top global firms that is leading the way in shaping the future of EHS solutions. ERA met the criteria for being a Verdantix Smart Innovator by helping enterprises meet the new demands of our circular economy:
Safeguarding against financial and reputational risks from major incidents
Ensuring compliance with global regulatory regimes
Reframing EH&S information management in the context of operational risk management
Providing business continuity plans in the wake of emergency situations
Ensuring contractors uphold safety standards
By using the Incident Management platform from ERA, enterprises are able to quickly and effectively minimize the costs of incidents while reducing their overall frequency.
Future Proof Your Incident Reporting and Environmental Compliance Software by Migrating to a Multi-Tenant Incident Management
The future of incident reporting and management software is in multi-tenant, cloud solutions.
When it comes to planning for the future of your enterprise, and ensuring business continuity throughout the years, it is essential to have a centralized, secure platform that can contain every single detail of your incident management strategy and provide an immaculate record of your follow-up and preventative actions. Tap into ERA's extensive expertise to drive your enterprise performance.
Enhance the productivity of your enterprise with a multitenant solution that will grow with your business and keep pace with the future of technological advancements and developments.
Multitenancy means that the platform isn't locked in to one hardware location and sealed away from the software provider. As a result, multitenancy means that as the software gets improved or updated, those improvements are immediately uploaded to your software set up. In a single tenancy platform, if you want an upgrade you typically have to purchase, download, install, and reconfigure your entire system. With ERA's multi-tenant platform, every single user gets the latest upgrades for free seamlessly.
That's why ERA provides a powerful cloud multi-tenant system that ensures your data is secure and that your platform never expires. Going multi-tenant with your incident management software means you always get the newest platform improvements, and minimizes your cost of ownership. ERA's multi-tenant cloud solution for incident management is the most secure way to create incident reports, and our solution automates incident management for you.
Automate Your Incident Management
ERA is creating the new age of incident reporting and management by giving you a powerful automated compliance engine that does all the heavy lifting for you. Eliminate the use of spreadsheets and reduce the paper trail created by each report. Logging and managing incidents across your sites can reduce your productivity if done by hand, but ERA's automated system dramatically improves the entire process.
Your business is built of highly-interconnected tasks, needs, and staff. ERA's Incident Management Software automatically pulls from your Human Resources data, training data, corrective actions, team hierarchies, and more to create comprehensive automated work flows in response to any type of incident.
Once you log an incident, the ERA system is able to detect which persons should be notified, which follow up actions are required, who should perform those tasks, and if further reports/questionnaires/training is needed.
ERA even integrates with your service and insurance providers to help you digitally file a claim or report as needed.
In other words, ERA provides automated management for any type of incident from A to Z.
Generate Business Intelligence and Incident KPIs
Incident management isn't only about logging and responding to an incident as an isolated event. Effective Business Owners know that every incident has a root cause, and that they can be tracked as carefully as any other business factor.
When finding a solution that is right for you, select a platform that rolls up every incident into Business Intelligence reports that can be used to track the severity, frequency, and root causes of every single incident. It's the only proven way to get proactive with your incident management and start reducing the frequency of incidents on site.
That's the reason why ERA provides a customizable, in-depth Executive Dashboard that can give you the bird's-eye view of your incidents or drill down into the smallest detail of an event. It can be used to track the progress of follow up actions, determine true root causes, and create visual snapshots of your facility.
All of this data can be reported according to your specifications, and used to report for H&S compliance, internal safety planning, sustainability programs, and for your stakeholders in the marketplace.
Find out if You're using the Right Tool
Find out if the tool you're using to manage and report your incidents and follow up actions is the right fit for your enterprise. Get a free, no obligation demo of ERA's incident management tool now and see how your current system measures up.
This Blog Was Co-Authored By: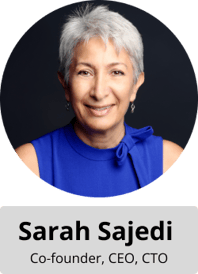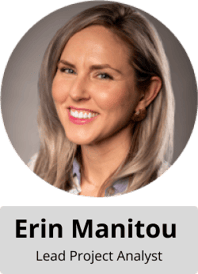 Alex Chamberlain is a writer for ERA Environmental Management Solutions.