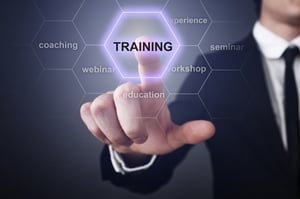 One of the first questions that tends to be asked by an incident investigator is "Did the employee receive adequate training to do the job?"
This can be one of the scariest questions to be asked if you don't have good records about your training program to prove it is sufficient; if there are no records related to staff attendance, or if a program just doesn't exist, OSHA can't verify your claims.
Ultimately, this question drills down to some key questions that should be anticipated and prepared for by an employer before an incident even occurs: when do you have to provide training, and how do you prove that the training was given?
Recent Telling Examples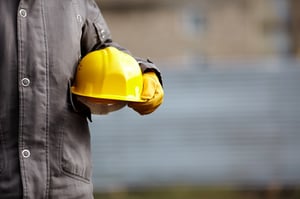 In the United States in 2015, there were 4379 fatalities in the private sector. Of these, 937 were in construction. 64.2% (approx. 601 deaths) resulted from falls, being struck, electrocutions. and instances of the employee being caught-in or in between equipment or solid objects.
The sad fact is the majority of these kinds of deaths are preventable with proper training. Over recent years, there has been a string of preventable incidents that have occurred that can be avoided with simple trainings.
One such incident happened in Orange County, California where one worker died and another was seriously injured after being electrocuted while trying to raise scaffolding. The Californian division of the Occupational Health and Safety Administration (OSHA) determined that the lack of training was the cause as both men did not understand the rules regarding clearance level around power lines. As the outcome of this situation, the company was fined for safety violations.
However, this is just one half of the equation. While some workers are trained, it is still important to maintain records as a proportion of accidents will still happen even if training is provided.
A company in Toledo, Ohio learned that record keeping is very important the hard way after OSHA investigators noticed the improper uses of ladders. The company claims to have trained their employees in fall protection and fall hazards but OSHA investigators could not find, and could not be supplied with, any record of this training. This resulted in fines for the lack of training for fall protection, ladder training and fall hazards.
Indeed, of the top 10 most cited OSHA standards that are violated, nine of them have a training subpart that must be covered.
Crucial Need for Framework - Meet the Training Matrix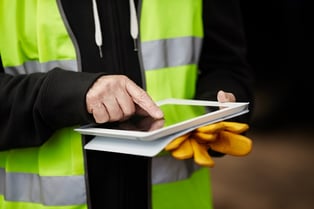 For any training occurring, a training matrix should be created. A training matrix takes into account all of the OSHA standards and looks at what training needs to be assigned to which job, as well as how often the employee should receive training.
The first step to creating an OSHA training matrix is to determine which standards apply to the company. Once the standards that apply to the company are known, the next step is to determine who requires the training. The best practice, and one which is commonly used across a broad range of industries, is to divide the company into different sections.
This breakdown should group jobs that require similar training together. Once that is done and it is known which trainings are required, the next step is to determine the frequency of the trainings. Each section of the OSHA standards has a different frequency relating to how often each training should be given. They are broken down into four categories:
initial

annual

lack of competence

periodical
Most OSHA standards require initial training on the subject when an employee is first hired. This is so that employees have the knowledge to work safely and not injure themselves or others. The next most common frequency is yearly. This generally acts as a refresher for certain topics. The majority of the OSHA standards have a yearly reoccurrence. The lack of competence frequency is only in certain standards. If an employee shows that he does not understand a certain topic, the employee must be retrained immediately.
The final frequency is periodically. This frequency is the hardest to account for because there are many situations in which all employees would require retraining in certain topic. For instance, whenever there is a change in personal protective equipment (PPE), all employees who utilize the new PPE would need to be retrained.
Re-Training as a Resource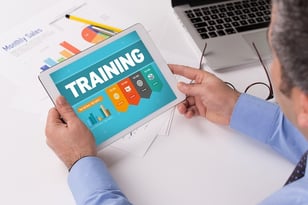 Types of training that have a very common periodic recurrence would include confined space training, which, under OSHA rules, require re-training every time there is a permit change. Others include training for exposure to certain chemicals, which need to be re-visited whenever a new hazardous chemical is introduced into a work environment. Additionally, training regarding a personal fall arrest system is required at any time a new equipment is introduced.
The final step for a training matrix to be properly implemented is for all the actual standards that the training will be covering to be reviewed. The analysis should review the standard for any additional requirements that may exist. For instance, the standard might have provisions on what should be covered as well as specific requirements such as course length.
It is only by carefully reviewing the OSHA standards, or using a system that ensures compliance with the most up-to-date OSHA requirements that you can be confident in your training program compliance. There's no room for guessing when it comes to designing your training programs.
What's Next - Recordkeeping for Compliance
Once a training matrix has been established, you cans start delivering your trainings. However, for any training you give, you need to record appropriately what trainings have been given to which staff and when.
The next issue arises on how to properly maintain record of those trainings. The OSHA standards has some basic requirements on what the records should contain:
The most basic certification requires the identity of the employee trained;

the date or dates if the training was over multiple days;

and the signature of the trainer – validating the entire process.

The documentation needs to be preserved until at least the next training session.
These are just the minimum requirements that are necessary to be OSHA compliant. However, it is best to maintain additional records for as long as possible, in a single centralized location, and in a digital format when can be searched/queried.
Ready to Design Your Matrix?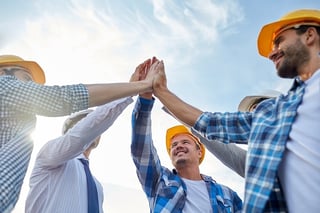 Here at ERA, we take OSHA requirements very seriously as we stay up to date with any changes to regulations and ensure that our Health & Safety modules are in complete regulatory compliance.
Our training specialists can always help you with the setup of a training matrix for your company and can help with the setup of an automated certification process to help with the record keeping.
Our OSHA training specialists have created a free resource for anyone looking to improve their training program management or who need help with designing a training matrix or Learning Management System (LMS). You can download your free copy by clicking the button below.
For more hands-on help, click button below for a free, no-obligation demo of our training management software's capabilities. ERA's solutions always come with the dedicated support of our team of Health & Safety specialists.