Implementing an Environmental Management System (EMS) can prove itself to be an ambitious task for many businesses. Still, it is a necessary step if you want to be compliant in your industry. Our team of experts contributed some great environmental management tips and tricks to share with you!
The environmental management tips provided by ERA include:
Stakeholder engagement
Joining business goals with environmental goals
Communication
Performance assessment
Understanding your risks and opportunities
Stakeholder Engagement in Environmental Management
Often companies only look inward when setting targets for environmental management. External stakeholders, such as your local community, personal clients or investors, play a vital role in your organization. So, do not forget to look externally and ask questions like, what do these three external stakeholders expect from my business? How can you use an Environmental Management System (EMS) to deliver results? Having an overall perception of all the aspects in play will provide a complete picture when setting goals.
The local community has a tremendous pull on setting goals for facility emissions. Your company can be fined if someone in the public reports noncompliance, therefore, it is essential to meet their environmental expectations for your business. Sharing information readily and being transparent shows your dedication to sustainability, and this will make your company thrive in the economy.
Join Environmental and Business Goals
Joining your environmental values with your business goals together is the first step towards becoming more sustainable. It is essential to determine what your environmental needs are to incorporate them into your business plan properly. If you are looking to reduce your costs, overhead, and carbon footprint, select more efficient materials or improve your process.
Pollution prevention practices are the perfect example of combining environmental goals with business goals. For instance, Paints and Coating manufacturers change their production schedules or buy more effective equipment such as covered mixers or paint feeders that improve operations and minimize pollution and waste. Other methods such as these are listed in the TRI P2 database. If your organization implements these, they tackle two tasks simultaneously, which improves both business and environmental management.
Communicate Your Findings from Oil and Gas Environmental Reports
Publishing important environmental reports to stakeholders and the general public is a great way to ensure transparency and promote better collaboration towards your targeted goals. This communication will involve the public in keeping you accountable. Most automotive companies publish their annual sustainability reports and plans on their environmental websites, helping them stay accountable. Environmental data is also publicly accessible.
Submitted TRI data and other report information are publicly available on the EPA's TRI Explorer tool and Environ facts tool.
Performance Assessment in Environmental Management
Executing audits is a great way to evaluate where your organization establishes itself in the market. Afterwards, you can review your results and set appropriate goals to work towards. Look for an EMS tool that includes or integrates with auditing to give yourself regular checkups.
Performing frequent internal audits helps you to be proactive. This enables you to avoid potential problems and build trust with federal agencies. Having consistent data across reports is also an excellent way to ensure that your environmental performance is top tier. Most automotive companies publish their annual sustainability reports and plans on their environmental websites, helping them stay accountable. Federal agencies check the data consistency.
Risk and Opportunities
The EHS industry is about understanding the risks and opportunities of running a business and identifying practical ways to get the most out of your resources, finding better ways of operating, and mitigating harmful risks. Some companies get the most out of their physical resources by improving manufacturing equipment, such as in the P2 activities mentioned above. They also manage their workload by automating data capturing tasks. Improving operations include having automated environmental reporting to help your EHS team.
Remaining informed about environmental regulations or H&S requirements will keep you quick on your feet whenever there is a new change. When you use an EMS, you can be proactive rather than reactive. ERA's Master Chemical List is updated regularly with the latest regulatory information. It is resynced every night to account for regulatory updates for each chemical that you may use in your facility. Having this resource will cut down all the time spent keeping regulatory information while reducing the risk of noncompliance.
ERA's EMS for the Oil and Gas Industry
ERA Environmental offers a comprehensive EMS that covers air, water, and waste reporting as well as compliance management, with built-in capabilities for every industry. A complete EMS allows your business to contribute to a sustainable future for all. Often, the EMS framework you will need to implement an EMS is nearly already in place within your processes – it just needs a formal structure and platform to make it a reality. To help accomplish this task, make sure you follow the tips mentioned in this article to ensure a smooth process!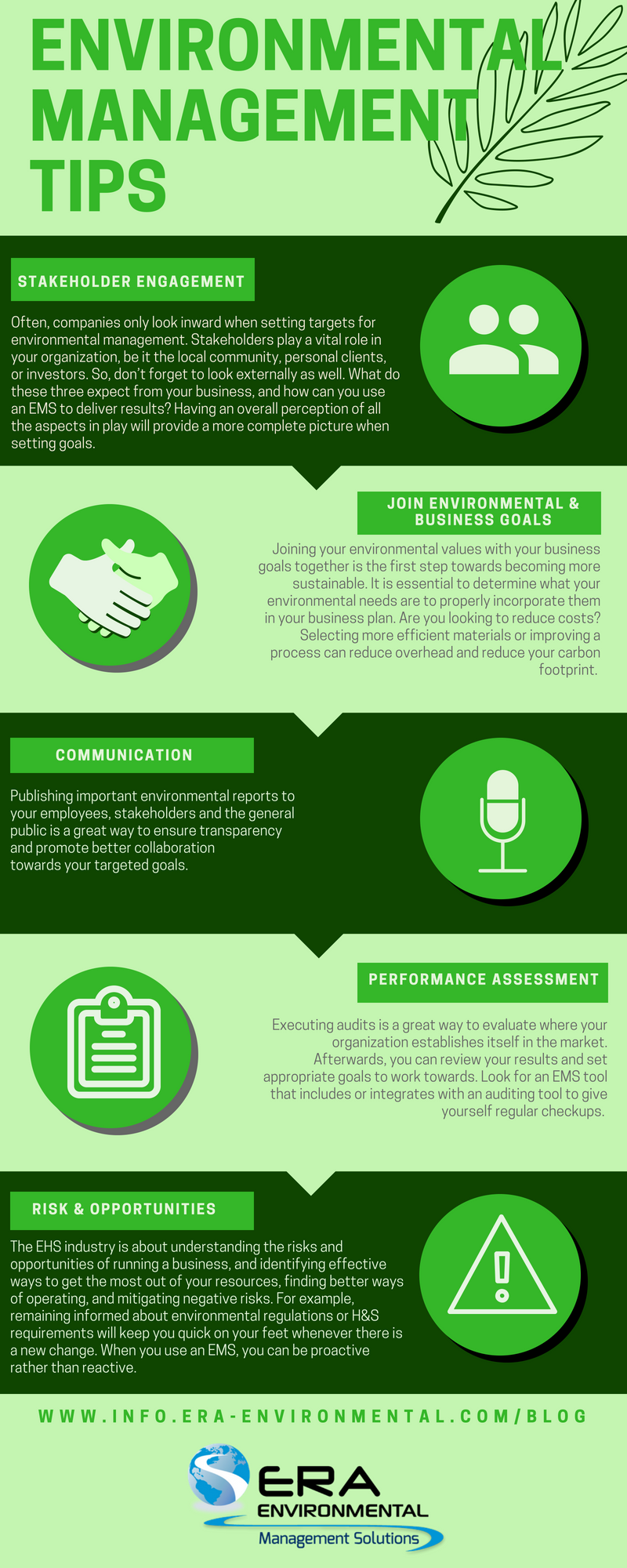 This Blog Was Co-Authored By: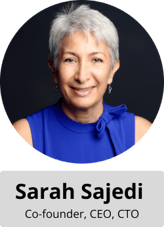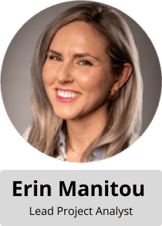 Kundai Mufara is a Science Content and Technical Writer at ERA.