For nearly 3 decades, ERA has been a thought leader in how any oil & gas facility can design, develop, and implement a system for managing and improving compliance tasks. The critical factors in developing oil and gas compliance management are knowing when your events are due and who to assign them to within your company. There are countless events that include tank emission reporting, LDAR, Continuous Monitoring, Greenhouse Gas Reporting, NESHAPS, and in-house maintenance features that require timely resolution.
In this article, ERA wants to share concrete tips on compliance management systems for the Oil and Gas industry.
Why Should You Have a Compliance Management System?
Compliance tasks can be tedious, and noncompliance in EHS can result in liabilities, hefty fines, and legal fees. When companies file reports late or fail to file altogether, they can be subject to fines and penalties of up to $3 million. Oil and Gas producer fines doubled in 2015, and penalties are constantly issued according to the amount of emissions that the company produces. Oil and Gas environmental regulations continue to evolve and must be monitored closely.
What is a Compliance Management System?
You can mitigate the risks associated with compliance tasks by using an automated system. A compliance management system is a reminder system that tracks and assigns compliance tasks. It includes compliance reminders, notifications, and alerts. The system is designed for assigning tasks to employees and provides a way to track external and internal deadlines.
eBook CTA here: How to Effectively Manage Your Environmental Compliance For Oil & Gas
Features of a Good Compliance Management System
To have an advanced system that would be able to assist you to meet OSHA standards for the Oil and Gas industry. It should:
Make it easier to assign tasks to the right person. You can avoid notification fatigue by using a system that delivers notifications to the right person at the right time.
Give executives a view into their operations. A sound system enables you to visualize data in KPIs and graphs to show the completion of your compliance tasks which also provides an interactive dashboard for easier data visualization.
Make it easier to complete tasks. Each employee should know when they should complete a task and have the option to quickly update the task status through a desktop or mobile platform.
Create accountability. The ideal system notifies managers and involved parties of the task progress, which helps them to stay accountable.
Generate business intelligence. Having ideal data analysis and business information involves accurate data collection, and the ultimate compliance system seamlessly provides these features by collecting and presenting data accurately.
Audit traceability and task notifications. Having all of the compliance task steps recorded creates a comprehensive audit trail that you can reference when improving business processes.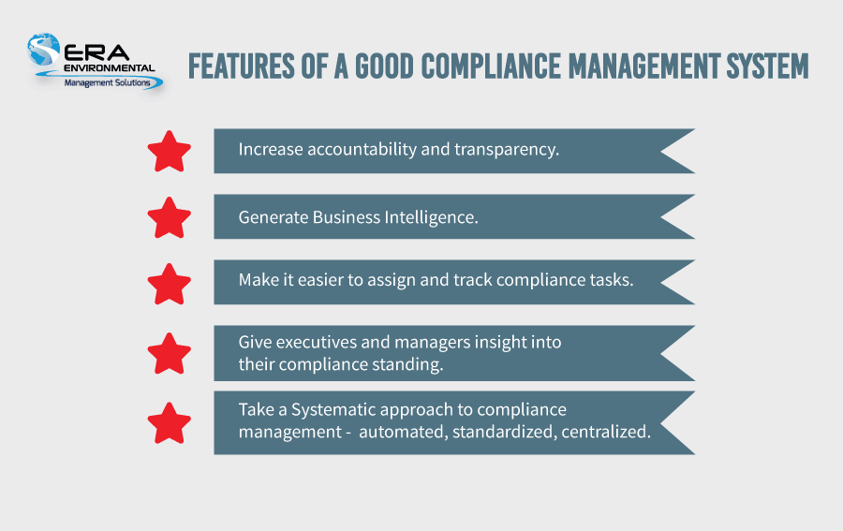 What if I Use a Spreadsheet for Oil and Gas Compliance Management?
After reading all the information above, you must be wondering if you can simply make a spreadsheet and track all these tasks through a spreadsheet. Even though they may be helpful, you cannot automatically connect to other databases to assign tasks. You have to enter each task manually.
Spreadsheets also do not have an external messaging system to deliver alerts to the appropriate employee. You would have to assign someone to do these notifications manually, which leaves you vulnerable to missing deadlines. They also have multiple-users access issues.
Even though there are graph functionalities in excel, defining the parameters for an accurate representation, it requires countless formulae and editing. Creating a graph with a hundred variables needs definition of statistic parameters for an accurate picture, and this would need a person who understands standard deviations and other statistics variables. This is not accounting for the unique nature of each compliance task because compliance ranges from equipment repairs to emissions threshold monitoring. It would be easier to use a system that automatically creates graphs and KPIs to visualize your data.
As you can see, spreadsheets have many limitations and are prone to human error. These are unnecessary headaches for your EHS team.
Building a Compliance Management System for Oil and Gas
To build a compliance management system, you need to follow the process that identifies the task, assigns it to the right person, and ensures completion. It all has to be encompassed by accurate tracking. The diagram below shows a sample compliance event process that your facility can take advantage of.
Having processes such as this one simplifies your tasks and enables you to track completion and assign them appropriately.
Ideal Compliance Platform: Consider Using ERA's Compliance Module
The ideal compliance platform is one that can meet OSHA standards for Oil and Gas industry. Automating your compliance makes everything easier and skips the headaches associated with manual data entry. Home-built systems require ongoing maintenance and using an already built platform will help you immensely. ERA's system has been tried and tested for over two decades with multiple oil and gas clients that we're able to reduce their compliance workload.
ERA's Compliance Task Management System is an automated, sophisticated task reminder system that tracks any compliance tasks and/or follow-up actions needed for your facility. It has some recent updates that make it ideal for your company's needs. These include:
Ability to set up both internal and regulatory/external deadlines for a task, which ensures that internal regulatory work is done ahead of schedule.
Time zone-sensitive alerts if your company has facilities in different cities and dynamic forms that can be applied to your various compliance tasks.
Definitive parameters for a task assigned to a certain employee to ensure that they are able to complete it and easily load completion through the mobile app.
Threshold approach notifications to ensure that your environmental compliance for air, water, and waste according to your industry-specific NAICs code with is NAICS 211 for the oil and gas industry.
If you would like to learn more about ERA's Compliance management system, book a Complimentary Discovery Call with a Project Analyst below.
At the 2015 Oil & Gas Environmental Conference (OGENV), ERA Environmental was invited to come to speak about how any oil & gas facility can design, develop, and implement a system for managing and improving compliance tasks.
Building a Compliance System for your Business from Sarah Sajedi
Want to see our other OGENV Presentations?
Click here for Tank Emissions Software: What You Need to Know First
Click here for Conducting a World Class Environmental Audit: Oil & Gas Facilities
This Blog was Co-Authored By: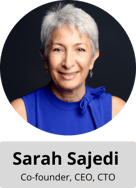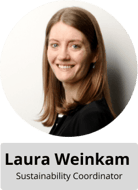 Kundai Mufara is a Science Content and Technical Writer at ERA.