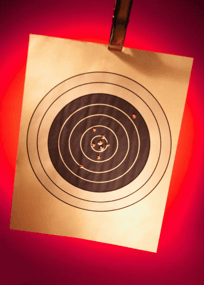 Who do you do your environmental reporting for?
The first answer that popped into your mind was probably "for my regulators of course!" After all, the majority of environmental reports are regulatory compliance reports that are required to demonstrate your business is operating within federal and local regulations.
But in the last few years environmental reporting has gone way beyond just demonstrating compliance. Now there are many different types of environmental reports, including a variety of internal and external reports that simply aren't intended for regulators' eyes.
So the answer to "who do you do your environmental reporting for?" might just be more complex than you first thought...
Here are some examples of the most important types of environmental reports you'll produce that aren't designed for your regulators.
1. Internal Executive Reporting
One of the most in-demand features of any environmental management system (EMS) is an executive dashboard that displays a general overview of daily production, VOC emissions, and compliance task tracking.
It offers a less in-depth view of environmental outputs, but gives executives an at-a-glance picture of what the business' compliance situation is and alerts them to issues. Basically, it keeps them in the loop without bogging them down in nitty-gritty details.
Even if you're doing all your environmental data management manually, you can still generate this type of internal executive summary. It will require communicating with your executive leadership and determining which environmental aspects they are most interested in, and creating a quick roll up report at the end of the day.
It's all about tailoring reports to your audience. The executive dashboard, which should be customized for every business, is the perfect example of this.
2. Public Sustainability Reports
Sustainability reporting is quickly becoming the status quo for big and small business and are a great way of showing off all the hard work your company is putting into being more environmentally responsible.
Of course, all the hours spent on sustainability planning are designed to improve your operations and increase your overall profitability, but that doesn't mean that you can't also tap into them as a marketing and public relations resource.
The most successful sustainability reports that get presented to the public identifies corporate sustainability goals and not just what's been accomplished so far. For example, if you're investing in renewable energy sources in order to reduce your carbon footprint, make your 5, 10, and 20 year plan public, including targets for each year.
The key in this type of public goal setting is to show your long-term dedication to sustainability and to prove you are realistic about your targets. It might be nice to promise you'll be 100% solar powered by next year, but very few customers will take that seriously.
Almost anything can be included in an environmental report: for example, GRI sustainability reporting contains dozens of performance indicators, including biodiversity, employee demographics, air emissions, recycling, and waste management. If you can measure it and if you manage it, you can report it.
One important thing that's been proven by market research is that customers respond better to real environmental data. You'll do better if your public environmental reports give concrete evidence of your corporate responsibility. For example, saying your packaging is made with recycled materials has much less impact than labelling it "made from 97% recycled materials". But in order to be able to provide those types of numbers, you'll need to actually be tracking your environmental inputs and outputs.
3. Shareholder Environmental Reports
The type of environmental data that shareholders and other key decision makers are primarily interested in can be different than the data your regulators collect. And even when there are similarities, the way that you'll present the information will be different.
Shareholders are generally not interested in getting the exact quantity of greenhouse gas (GHG) emissions your processes released this year, but will be want to know by how much you reduced GHG emissions compared to last year.
Stakeholders want to see the ways your business is continuously improving. The more you improve the more sustainable you become each year and the safer their money is when they invest in you. In order to show continuous improvement, you'll need to be doing benchmarking so that you can actually track and compare environmental outputs from month to month and year to year.
Let Your Audience be Your Guide
Those three brief examples are just the tip of the iceberg when it comes to environmental and sustainability reporting, and you may employ any combination and variation of them in your own business. You might also be doing voluntary reporting to a third-party program, doing in-depth internal sustainability reports, and inter-department reports that outline expenses and cost saving measures your EH&S team has implemented.
In all these cases, the guidelines and parameters for what goes into a report is dictated not by what you want to share, but with what your target audience needs to hear. A report should always be written with a goal in mind: compliance reports need to demonstrate to your regulators that you obey regulations and so they quantify and detail everything related to those laws. Executive environmental roll-up reports need to give C-Level leaders a quick picture of your environmental performance so that they can make informed decisions. Marketable reports should always keep the ideal customer at the forefront.
When you focus on what your reader needs to see, you'll generate more useful and effective reports that will get the job done.
This Blog was Co-Authored By: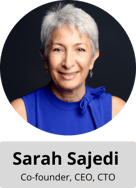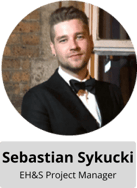 Alex Chamberlain is a writer for ERA Environmental Management Solutions.