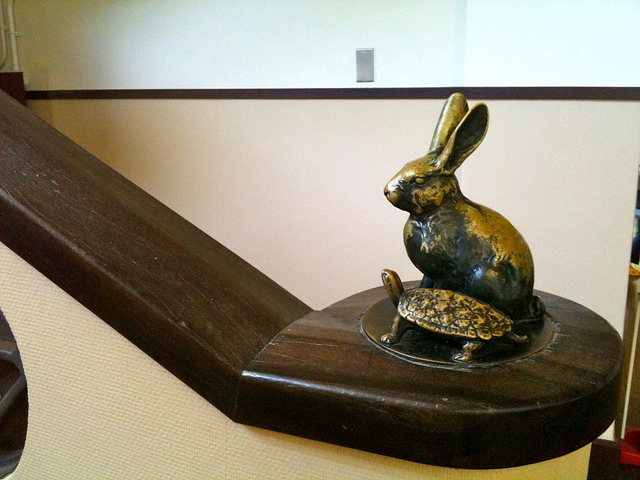 When it comes to tackling the issue of environmental software implementation, the wisdom of "slow and steady wins the race" can be a costly strategy. (Image credit: sajulo)
In the world of manufacturing, things move pretty fast. Your environmental management can be the same, bordering on hectic at times as you try to keep up. A recent example being the EPA requiring facilities to use electronic reporting tools for their compliance reports, rather than putting pen to paper.
Another is permit requirements like Continuous Emissions Monitoring mean some environmental managers have to take measurements every hour, every day.
Time is at a premium, which is why many companies are turning environmental management software solutions that can make their lives easier and ramp up their performance speeds.
Now here's where things get complicated. If you decide to build your own in-house legacy system (and I kindly suggest you don't), it could take years to get it up and running. If you find a third-party environmental reporting software provider, they could tell you that it will take them a year to get you set up.
I'm here to tell you a secret: great environmental management software doesn't make you wait that long. If your EMS software provider of choice already has a great foundation, including actual environmental know-how, it should be a simple matter of putting your existing documentation into the software system.
Depending on the size of your business and complexity of your environmental requirements, the implementation process should reasonably take anywhere from a few weeks to a couple of months. While there's no standard amount of time implementation should take, you should keep the following in mind:
Will your implementation be done in-house or by the EMS software provider? There's not a lot of value in buying an empty program and being told to fill it up yourself: you won't get any guarantee your data was entered correctly or that your results were valid. Plus, it will take you much longer to do it yourself.
How knowledgeable about environmental management is your software provider? If they think environmental management is just about crunching numbers and raw data, then they just don't get it. You're better off working with an EMS software provider that knows exactly what your data means and why your emission determinations need to get done in a certain way.
Does the software support electronic import of data, or will implementation mean typing everything in by hand? In other words, how smart is the program? If implementation means manually entering every cell of your spreadsheets into the software, it will probably take forever. But if that same spreadsheet can quickly get cleaned up and uploaded, you've just turned hours of pointless work into speedy minutes.
If the EMS provider tells you how long your implementation is going to take without looking at your data and records you should run the other way!
If you've reached a point where you realize how much faster you could work with EMS software, make sure that you keep implementation time as part of your criteria. Realize that realistically, a big business with years of data could still take a couple of weeks to get off the ground running. But most importantly, don't believe it when someone tells you they simply can't get your EMS ready in less than a year.
You don't have the time to wait a year: you're too busy getting your real work done.