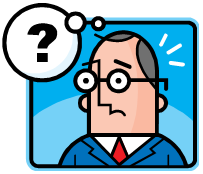 When the Environmental Protection Agency (EPA) published its final Boiler MACT rule on March 21, 2011, it immediately announced that it was officially reconsidering many of the MACT regulations for area and major source boilers and CISWIs. As part of these reconsiderations, EPA has placed a temporary delay on the effective date of the major source boiler MACT rule specified under Subpart DDDDD (5D).
Are All of the New Regulations Delayed?
No! The delay is only effective for the major source boiler regulations. New and reconstructed area source boilers must comply immediately with new EPA regulations. Existing area source boilers will need to comply as early as March, 21 2012. If your facility uses any area source boilers you need to make yourself aware of the new regulations and comply with them. The EPA has also established emission limits on particulate matter and several HAPs that you must comply with.
When Can You Expect a Decision?
The effective date of the major source Boiler MACT regulation has been delayed until EPA has completed its revisions or until the proceedings for judicial review of the rule have finished. EPA plans on submitting its proposed revisions to the rule in October 2011, with a final version to be published in April 2013.
What do These Delays Mean to Your Business?
If you use area source boilers in your manufacturing process then you need to comply immediately. But if your facility has major source boilers, you do not yet need to demonstrate your compliance. However, you do need to begin getting prepared for when the final regulations become effective. The new rule will affect the way you manage and maintain your boilers, and the way you monitor your air emissions.
What Can You Do About It?
You need to keep current with all the changes as they happen. When EPA releases its proposed revisions in October, you will be given the opportunity to make your voice heard. Most importantly, you need to prepare your business to adapt as efficiently as possible to whatever new regulations you are expected to comply with. You may find that Environmental Management System (EMS) software can help you through the transition by making your air emission reporting easier and faster. A quality air emissions Environmental Management System (EMS) will even help you organize and delegate the tasks you will need to complete and keep track of all your compliance dates.
ERA Environmental has written a complimentary whitepaper A Guide to the Latest Boiler MACT Regulations to help you understand the latest Boiler MACT regulations and EPA's period of delays and reconsiderations. Download the white paper to access useful information that will help you effectively manage your compliance, saving you time and avoiding fines. The information will help you feel more knowledgeable and more prepared to adapt to the upcoming changes to your facility.