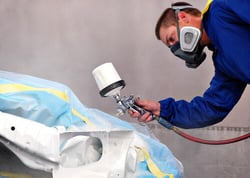 One of the most complicated air regulations developed by the Environmental Protection Agency is the automotive NESHAP, which restricts the emissions of hazardous air pollutants (known as HAPs) from coating operations like the application of primers and topcoats to automotive parts.
Complying with the Automotive MACT is no small task, due to the large number of calculations and quantity of data that must be collected just to determine if you need to submit an automotive MACT semiannual report. Many facilities struggle to keep up with their reporting obligations and risk being hit with noncompliance fines and damaging your public image.
The EPA automotive MACT applies to all major source facilities that carry out coating operations. The EPA defines a major source as one that emits at least 10 tons of a single HAP per year, or 25 tons of any combination of HAPs. In most cases, a business that manufacturers automotives or automotive body parts is a major source.
To help combat the inherent difficulties of automotive MACT compliance reporting, ERA has written a comprehensive guide that walks you through the process of understanding your automotive MACT obligations and what actions you are required to take to stay in compliance to avoid fines.
Inside, you'll find answers to some of the most common automotive MACT questions, such as:
What emission limits must I meet for the automotive MACT?
How do I determine what my operating limits are?
What is my best option for staying in automotive MACT compliance?
What do I need to include in my automotive MACT compliance report?
It can be a struggle to understand the complexities of the automotive MACT and other EPA MACT regulations, but the consequences of noncompliance are much more frustrating and bad for business.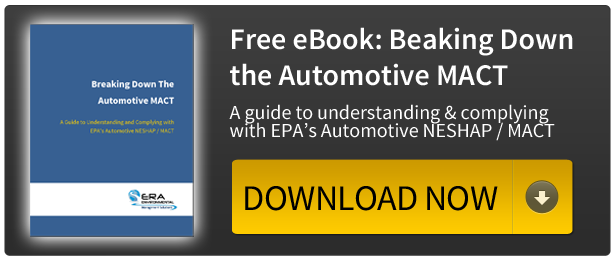 Download ERA's Automotive MACT compliance guide now and get your business on the track to less fines, better public relations, and a more sustainable company.

This Blog was Co-Authored By: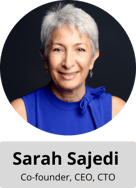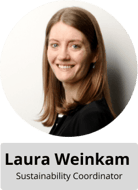 Alex Chamberlain is a writer for ERA Environmental Management Solutions.